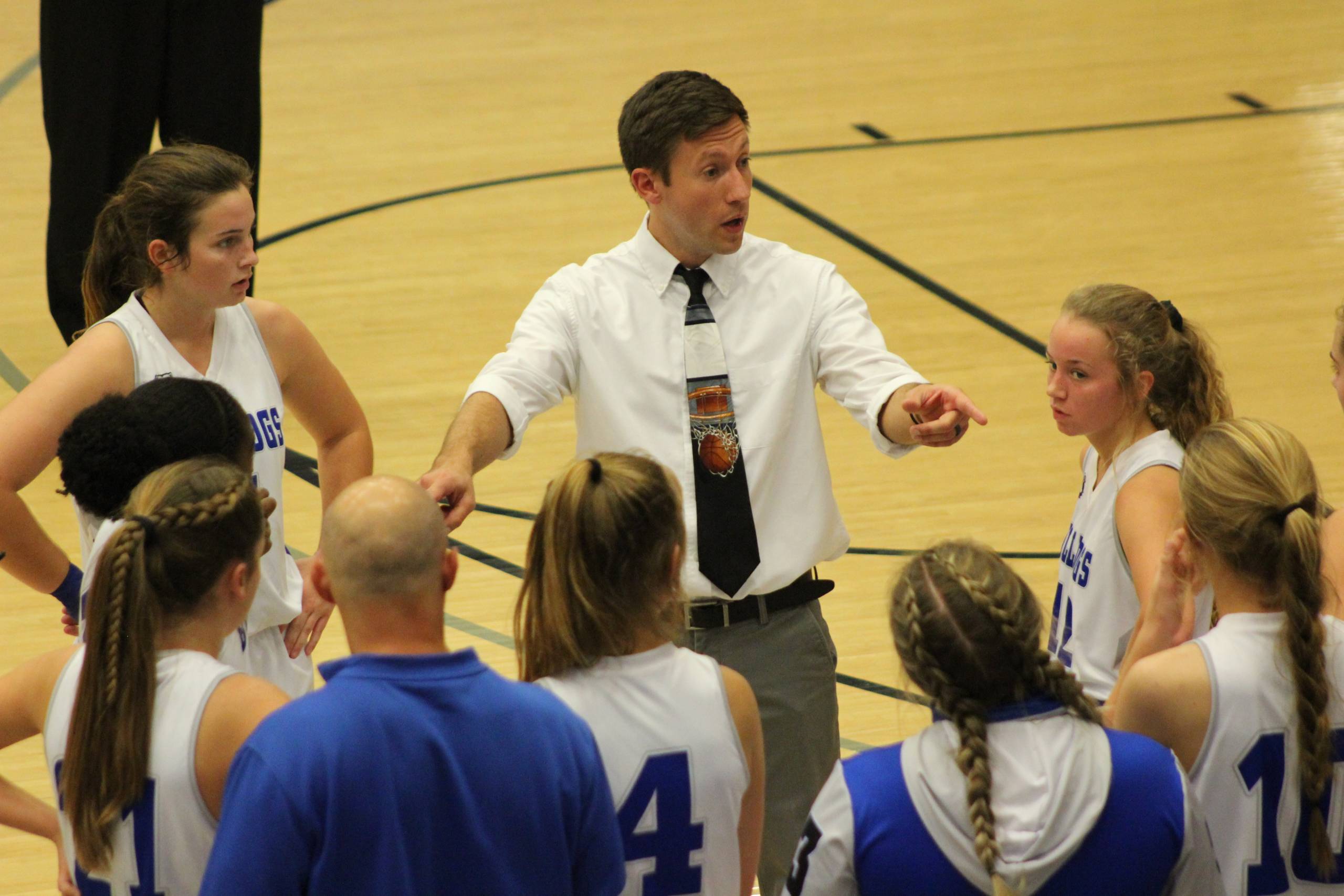 Trion Athletic Director Jason Lanham announced that Justin Gentry will be the head coach of ALL Trion High School Basketball. The announcement comes on the heels of boys basketball coach, Lanny Thomas declaring his intention to retire at the end of the current school year.
"First we are extremely thankful to Coach Lanny Thomas for his many years of service at Trion and wish him nothing but great success in all his future endeavors. At this time we are very excited to name Coach Justin Gentry as the Head Coach of all Trion High School Basketball," Lanham said.
Gentry graduated from Trion High School in 2008 and attended Shorter College (University) where he played basketball under Coach Chad Warner.
Coach Gentry is not new to hardcourt coaching. Gentry previously coached two years at Pepperell as a Varsity assistant and JV head coach for the girls program. He returned to Trion and coached middle school girls for one year. Then, he coached three years as the JV boys coach and Varsity assistant for the high school boys for THS.
The last three seasons Gentry has been the head coach of the varsity girls at Trion and had much success. "Coach Gentry has done and excellent job at the reins of our girls program and we fully expect him to bring his high energy, hardworking, and relationship focused approach to the boys side as well. We firmly believe he's the right man for this moment and look forward to seeing him continue to grow both the boys and girls basketball programs at Trion High School," Lanham said.
Gentry was coached in high school by Lanny Thomas, and he knows taking over after Thomas is something that is not going to be easy task. "He has had a lot of success and has mentored me both as a player and as a fellow coach," Gentry said of his former coach. "He has given me tons of advice and has continued to support me throughout my career. He has done great things here and I view it as an honor to be the person that can try to follow in his footsteps."
Lanny Thomas had an illustrious coaching career with over 200 wins. Thomas began his coaching career in 1988 at Chattooga High School as an assistant under Coach Lamar Turner. In their very first season together, Turner and Thomas led the Lady Indians on a State Championship run. The following season, Thomas moved on to his Alma Mater, Lafayette High School.
In 1989, Thomas led the Ramblers to the 7-AA Region Championship and was named Chattanooga Free Press All North GA Coach of the Year and Chattanooga Times All-Tri-State Coach of the Year in 1991. Thomas was then hired by Trion High School in 1992 and, for the next four seasons, led the Bulldogs. After being away from the sport for a while, Trion eventually brought Thomas back in 2005. Trion went on to win the 6-A Region Championship in 2007, Gentry was a junior on the team (#12), and Thomas was again named Chattanooga Free Press Coach of the Year.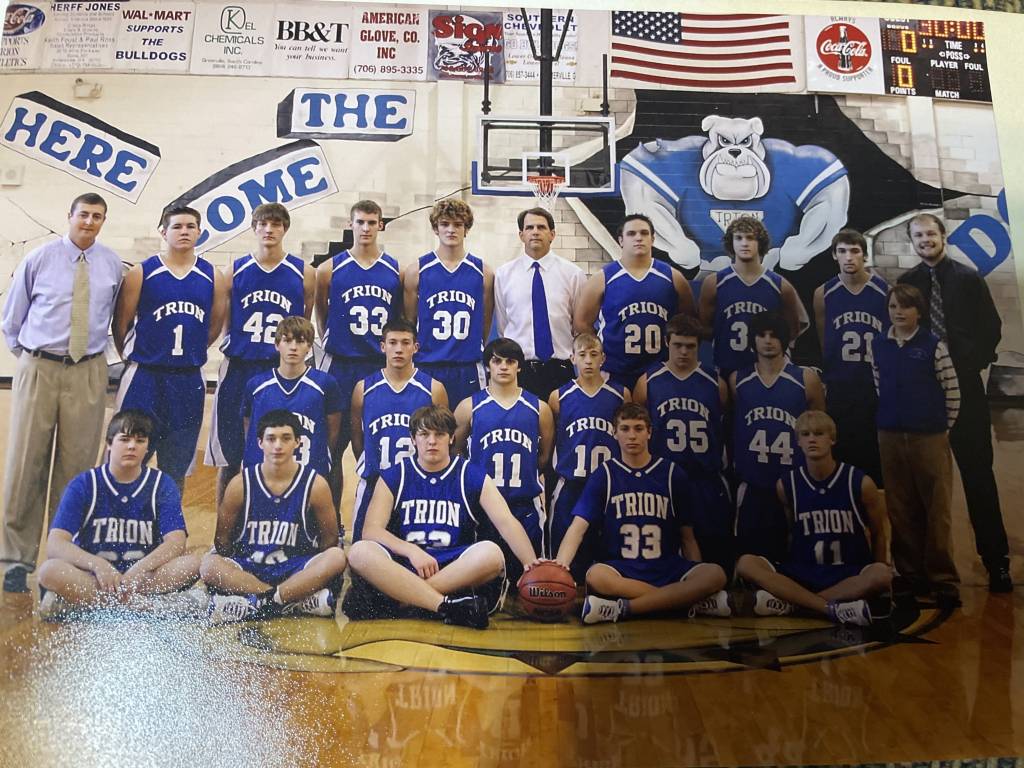 "Looking back at my coaching career, Justin was one of my favorite athletes to coach. He was one of the hardest working players I have had the pleasure to work with. He knew, as a player, it took extra time and effort to be successful. He has taken that same attitude to the coaching profession. I've watched him grow as a coach in the same manner I watched him grow as a player for me. It has been fun watching him implement some of the schemes he learned as a player for me. I wish him the best as he takes over the boys basketball program at Trion High School," Coach Lanny Thomas said.
Gentry said he will rely on the support of the administration and coaching staff, "both coaching staffs will be completely ready to take on the challenge and to work together to give our athletes a great experience while helping them grow as humans and as basketball players. I am blessed to work with the people I work with and know that we will succeed in making this year a success for both programs."
Gentry said his passion for coaching comes from multiple influences throughout his life: "Coach Lanny Thomas coached me in high school. Coach Levi Hatcher was a major influence in my life over the years, both as a coach, friend, and co-worker. Coach Chad Warner was someone who taught me so much about the game and life during my time at Shorter. Coach Bryce Brickhouse was another Shorter Assistant Coach who poured into my life, and helped fuel my knowledge and passion for the game. Finally, the game has just always been something that I have loved since my high school days. It has given me so many great relationships, memories, and experiences so I want to be able to continue that for others in the future."
Looking ahead the basketball program at Trion will be busy this summer.  "The summer is going to be a jam-packed, but incredibly valuable and fun experience. There will be tons of time spent in the gym by the coaches especially, but the players as well. We have several scrimmages set up to test our skills. We also have our Fun Friday's where we will take time to focus on team bonding and building relationships. The goal for this season, like any season really, is to improve while having a blast. The game is fun and should be fun. Giving something your all is fun. We will focus on finding ways to bring our best efforts each time we step on the court. We will continue to pour into our student athletes so that they are prepared for the success that they will find both on and off of the court," Gentry said.