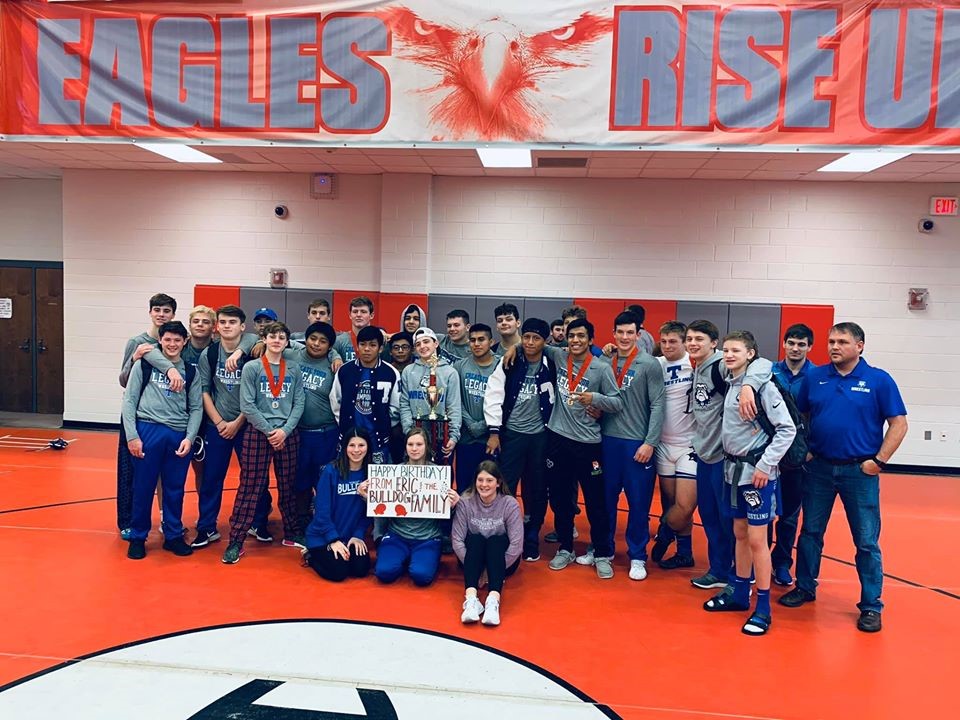 Trion High School Wrestling Team Wins First Place at Screaming Eagle Tournament
Friday December 6th, Trion High School's Wrestling Team traveled to Mt.Zion to participate in the two day tournament called, the Screaming Eagle. Trion High School made their mark at the tournament by winning first place as a team with a score of 278, beating the second place team by 39 points.
Trion had four first place winners, five second place winners, three third place winners, and one fourth place winner.
First place winner, Bowden Brock said, "I always tell myself it's time to kill or be killed. After I won the tournament I put away my medal and immediately wanted to get back to work."
The first place winners were Daegan Vaughn, Bowden Brock, Bladyn Bowman,and senior Bo Jones.
Bo is currently undefeated and stated, "To me, medals aren't really made of metal, they're made of hardwork and determination that you put into yourself and the team.
The runner ups were James Willingham, Andrew Jones, Ethan Madaris, Logan Eller, and Clay Baker. Third place winners were Seth Huskins, Aonzo Francisco, and Brantley willbanks. Lastly, the singular fourth place winner was Versain Vasquez.
Overall, the THS wrestling team had thirteen wrestlers that placed throughout all weight classes.
The team was excited to celebrate their big win and also congratulate their senior teammate, Ethan Madaris, on his 100th winning match. Ethan stated, "I'm so happy my team won today and I can't wait to continue this season with my friends. I know we are gonna do great this year."
Published with permission of the Bulldog Barker
Contributing Author: Isabelle Walters