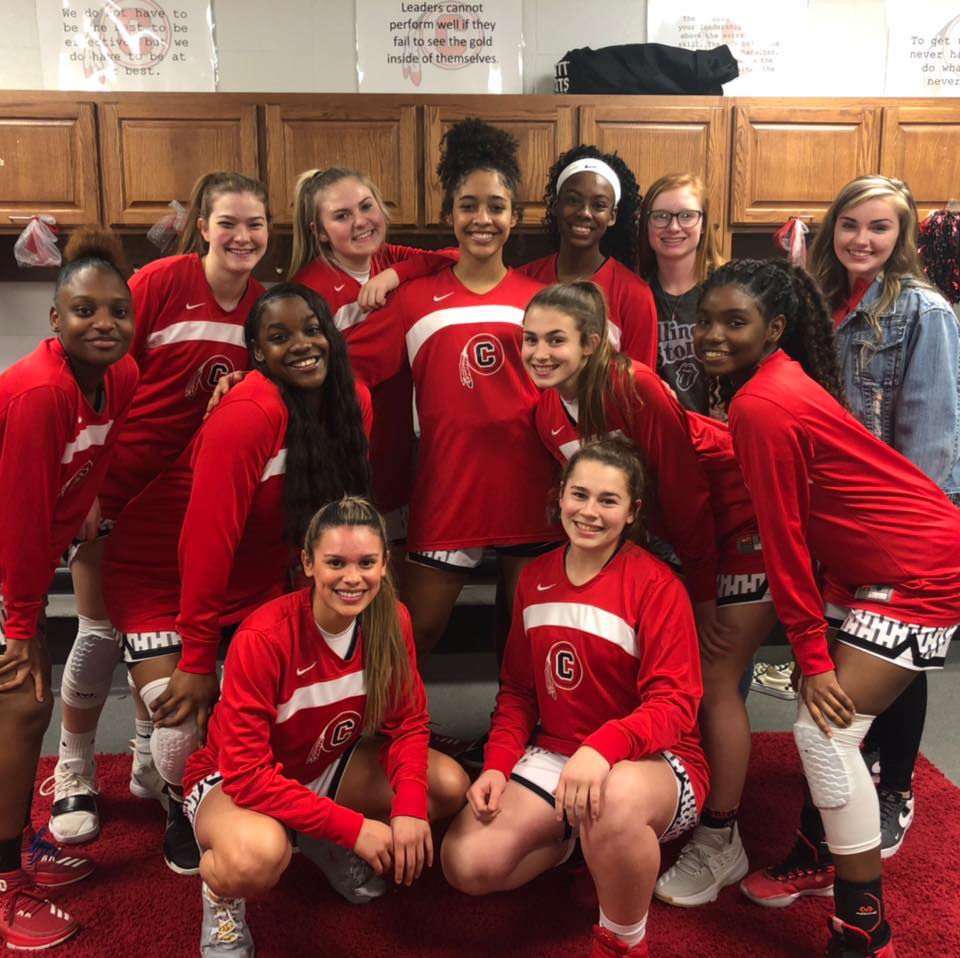 Chattooga girls and boys basketball both had victories Tuesday evening over Model.
The girls won with a score of 67-59 and the boys won with a last second, thrilling shot in overtime to make it 56-54.
Your Chattooga Indians clinched the #1 seed for the Region Tournament with a last-second shot in Overtime against Model! Congratulations to the Chattooga High Lady Indians on clinching the #1 seed for the Region Tournament as well and earning the right to host the entire Region 7-AA Tournament next week! Thank you to #OneTribe #OneChattooga for coming out and supporting these teams tonight! We're going to need y'all again next week! #TribePride

Posted by Chattooga Indian Basketball on Tuesday, January 28, 2020
With these wins, both the boys and girls clinch the #1 seed going into the Region tournament.
And because the Lady Indians are the #1 seed Chattooga will host the region tournament. This year the girls' #1 seed gets to host the entire region tournament for boys and girls.
For Chattooga Boys basketball, success is expected after many years of region domination, but for the girls it has been a mountain to climb to get to #1 on the hardcourt.
Last season the Lady Indians went 15-16 overall and 7-7 in region play. This season the Lady Indians are 18-5 overall and 12-1 in region play.
Head Coach Alvah Beasley has learned in his four years at Chattooga that from top to bottom the Indians play in one of the most competitive 2A regions in the state. To prepare for region play he scheduled a difficult non-region schedule. This year's non-region opponents included Rome, Cedar Bluff, Darlington, Calhoun, Brainerd and Chattanooga Central to name a few. Beasley wanted a challenging non-region schedule so the ladies would be better prepared for region play mentally and physically.
Coach Beasley knew going into to the season he had many experienced returning players including Faith Ann Foster, Jacie Martin, Ellie Martin, Nevaeh Morgan, Tia Dunaway, Madison Hutchens, and Tyiana Scales who have all provided leadership to the team.
Coach Beasley has looked to his underclassmen to provide energy and depth this year, and found much success and hunger from freshman, Makiya Parrish. Parrish scored a team leading 24 points in the Model game, and while 24 doesn't beat her all-time high score of 35 which came earlier in the season against Rockmart, 24 was the perfect number for her last night.
24
24 matched the jersey number of one of Makiya's heroes, Kobe Bryant, who recently passed away in a helicopter crash. Before the Model game Makiya decorated her game shoes in a tribute to Kobe Bryant and then she went out and contributed 24 points.
My girl…Laced up differently last night. Dropped 24 points for my guy @kobebryant and #GiGi💛💜. Continued prayers for the loved ones lost and their families. The Lady Indians clinched the #1 seed for region tournament after last nights win! CHS will also host 7-AA Region Tourney next week🖤❤️.

Posted by Kylie Kp Parrish on Wednesday, January 29, 2020
Leadership, strength, and determination are what the Lady Indians displayed last night as they delivered to the community a home region tournament.
"Last night's game was a big win for our program, not because of who we played but because of how we played the game. Model challenged us in every facet of the game, transition, ball movement, exceptional shooting, and rebounding.
All year we have talked about either running from challenges or running at them. Last night's game provided an example of us running at the challenge," Coach Alvah Beasley said. 
This one, this home region tournament is because of the Girls… Below is the region tournament bracket, seeding will be announced Saturday according to Coach Alvah Beasley, but the #1 seed was established last night and it belongs to the Chattooga Lady Indians.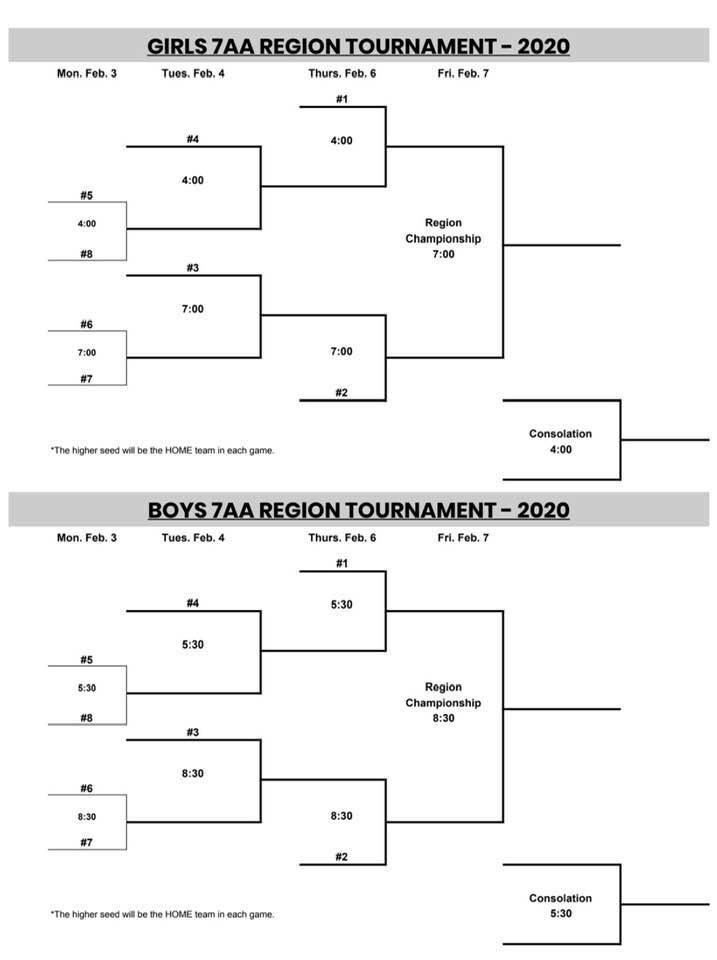 Assistant Coach Renee Beasley (no kin to head coach Alvah Beasley) has been coaching her two daughters, Jacie and Ellie, in basketball since they hit the hardcourt of the Menlo Recreation Department moving up with them to the middle school and now high school. "It has been amazing watching ALL of these girls improve at the game we love every season. At the end of the season last year, we really started playing together as a team and we saw big things happen. I feel like that success helped our confidence and believing that we can win big games," Renee Beasley said.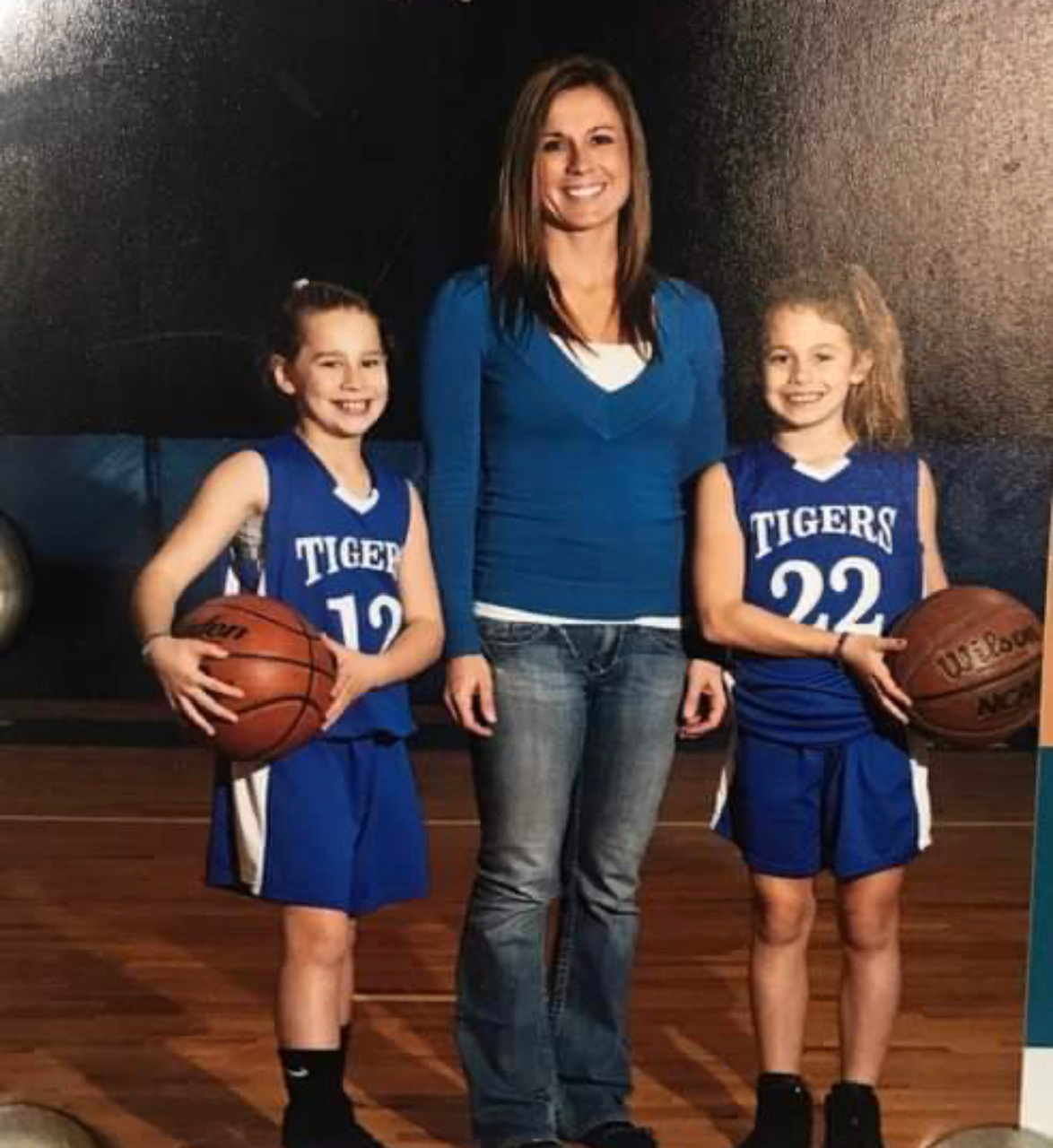 Her perspective on the Model win and being the #1 seed is unique in that she is a former Lady Indian, the mother of two current Lady Indians, and the coach of many of these girls for over a decade. "Last nights win and beating Model twice in one season was epic for Chattooga Lady Indians basketball. As a former player, Model and Dade were always dominating girls basketball. We were never able to pull out big wins over them in the four years I played. In high school, I always hoped I could come back and coach Lady Indians basketball, and I am thankful I have had that opportunity."
This season has been a huge success and the team has really become a family according to Beasley, "and it shows on and off the court we love and trust each other to do what is best for the team. Each player has a different role, and we have done a great job accepting that and doing what it takes to improve on that every time we hit the court."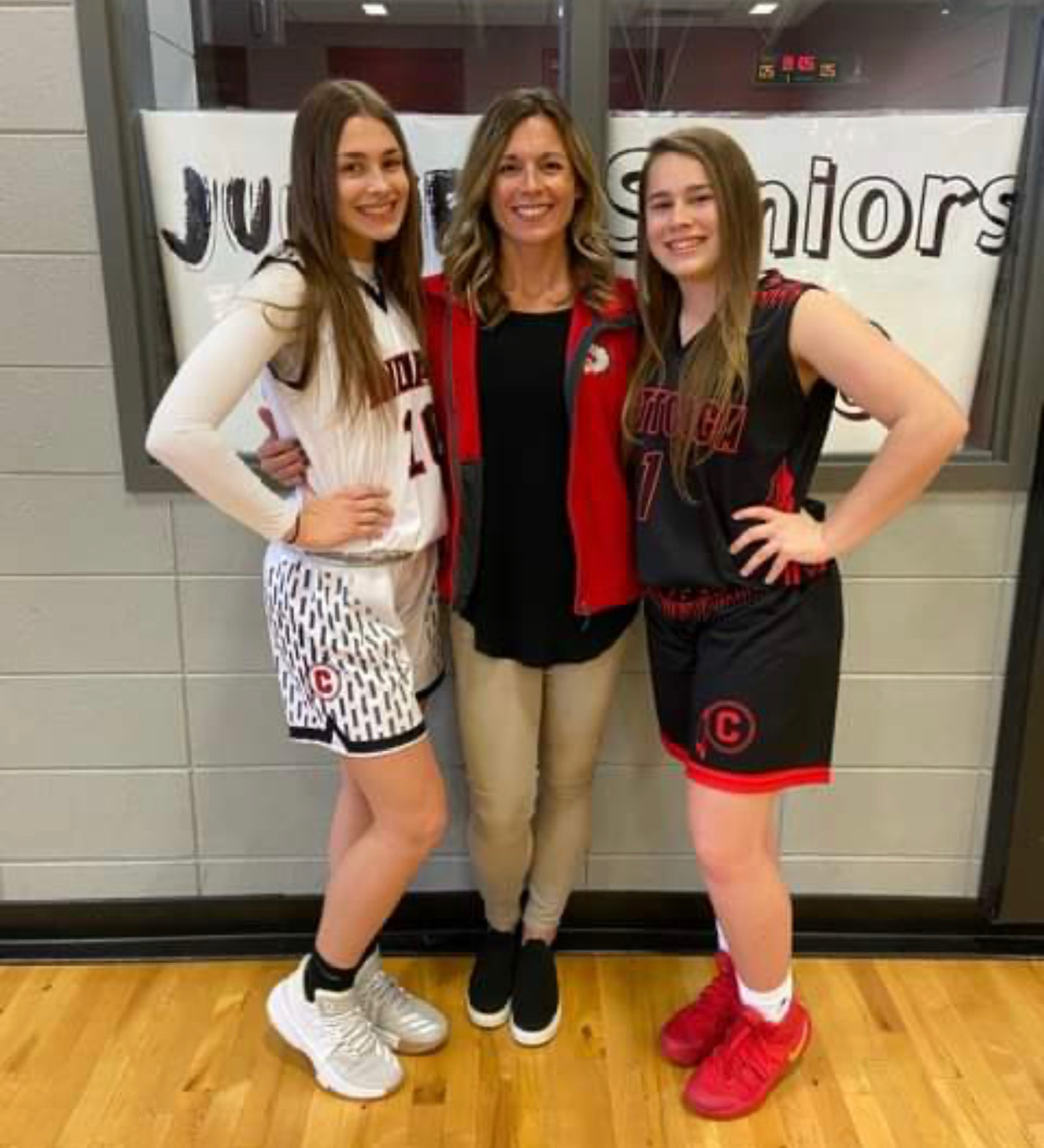 "As a mom of two players, I am so proud that they have a different story to tell than me. Our record this season is the best that I have ever been apart of. We have truly "started from the bottom, now we're here". I am thankful and blessed to have a small part in the success of the Lady Indians basketball! I am excited and ready to finish what we have started this season! Once an Indian, always an Indian," Beasley said.