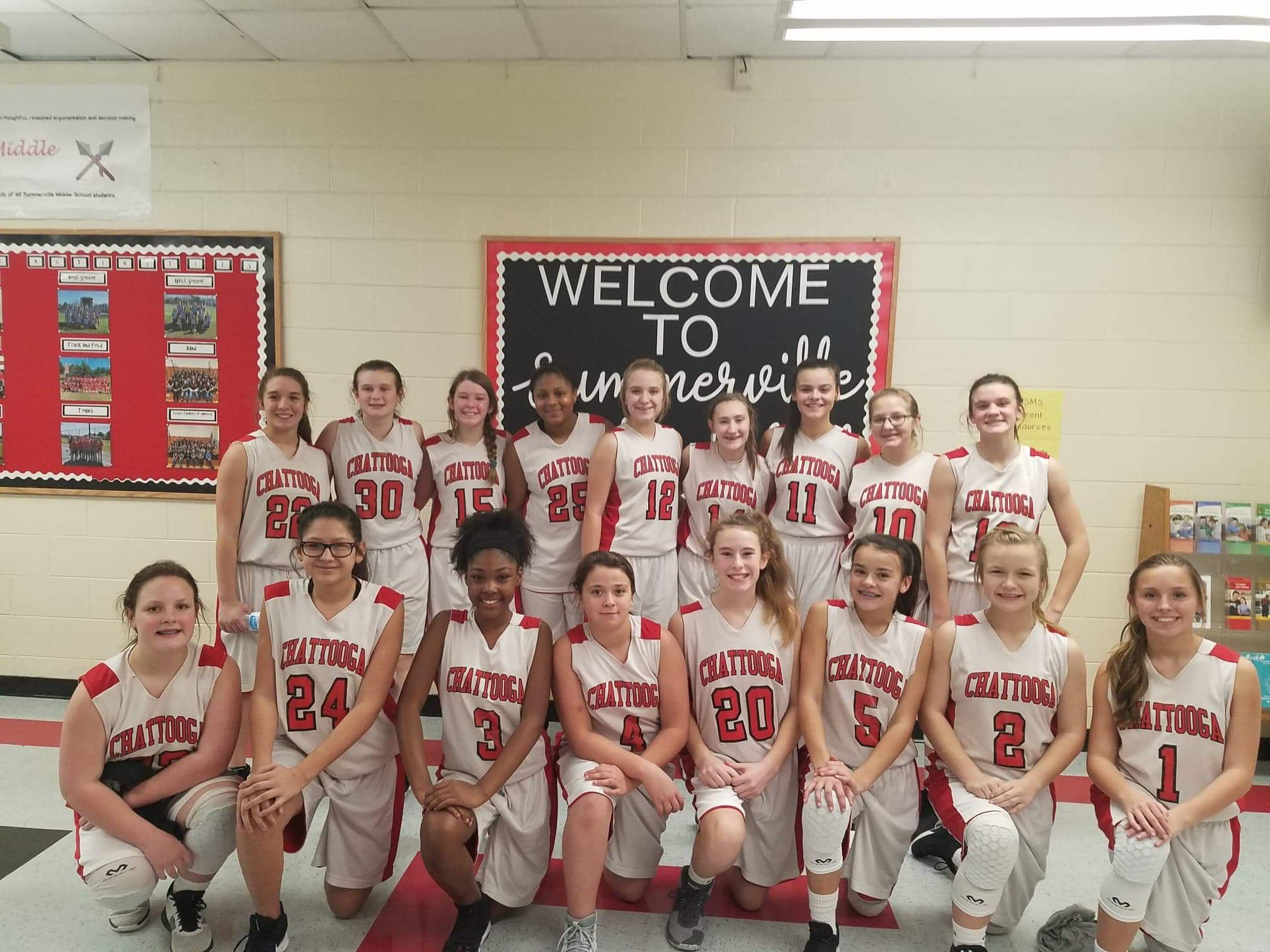 Chattooga Lady Indians middle school basketball team is experiencing a turnaround season on the hardcourt, coming off a 2-15 2018-2019 season, the Lady Indians are currently 12-5 and will face the undefeated Tigers of Darlington in the semi-finals of the FCAA tournament on Thursday. The game will tip off at 4 p.m. at Darlington School.


In the opening round of the FCAA Tournament, the Lady Indians knocked off Rockmart in a 31-29 victory on Monday night to advance to the semi-finals.
"The depth of this team has been a big reason for the success this season," Assistant Coach Wes Maddux said.
The Lady Indians have three guards who are leading the team in scoring, Aubree Hines, Ella Hurley, and Addie Veatch. "Those three guards rotate in for each other at the 1&2 positions. Joslyn Maddux and Siamiah Adams rotate in for each other at the 3 position and both provide stellar defense," Maddux said.
The Indians have four post players who rotate in frequently as well. "Addyson Daniel, Rosie Elrod, Libby Veatch and Sophie Webb are all skilled players, so there is no drop off when we substitute," according to Maddux.
Kaylan Moseley, Heavenleigh Phillips and Presley Hurley have provided valuable minutes off the bench this season for the Lady Indians. "We also have a few players that haven't seen a lot of game minutes but put the work in at practice to make our team better, Tori Ward, Haley Maddux, Lillie Dooley, Libby Mobbs and Abbey Morgan."
All seventeen players on the Lady Indian roster have scored points this season. 
Lady Indians Roster:
8th graders: Addyson Daniel, Lillie Dooley, Rosie Elrod, Aubree Hines, Ella Hurley, Joslyn Maddux, Kaylan Moseley, Libby Veatch, and Sophie Webb
7th graders: Siamiah Adams, Presley Hurley, Libby Mobbs, Abbey Morgan, Heavenleigh Phillips, and Tori Ward
6th graders: Haley Maddux and Addie Veatch
Head Coach: Karlie Worley
Asst. Coach: Wes Maddux