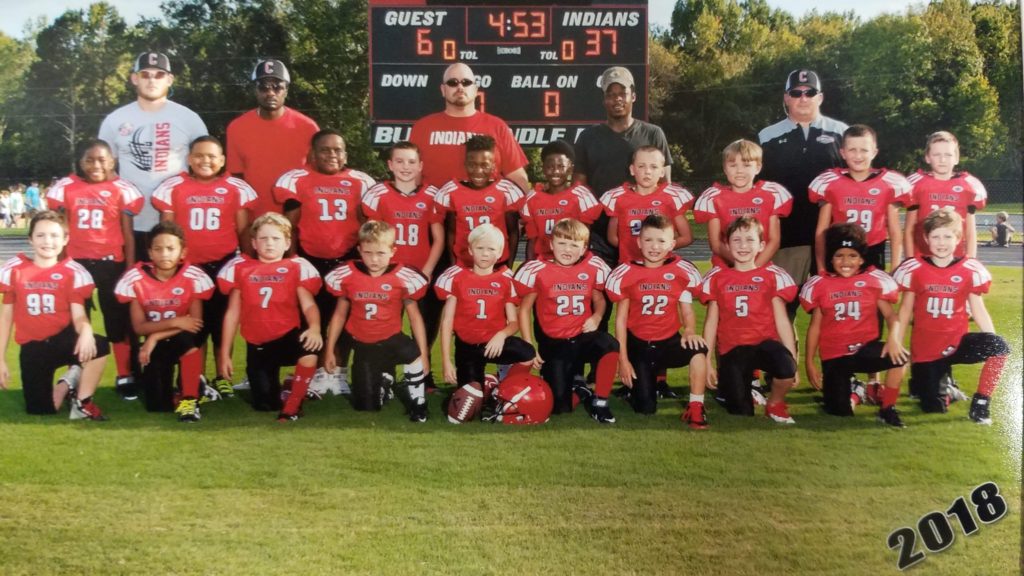 While the high school Indians concluded another record season, 9-3 (5-1 Region), complete with huge wins over Pepperell and their first ever Home playoff victory, football fans in Chattooga have another game to cheer for as the undefeated 7U Indians take their 9-0 squad to face off against the Ridgeland Panthers in the North Georgia Youth Football League Super Bowl.

Led by Coach Josh Shelton, this team has been a dominant force since they took the field three years ago. Making the Super Bowl every season, the Indians have been a shining star for the Summerville Recreation Department. In 2016, they narrowly lost their championship bid in a Triple-Overtime heartbreaker, but rebounded to take the crown in 2017.
With a staff that includes former Indian standout Dewayne Clark and the offensive mind that developed the Foster Twin's option attack, A.J. Watkins, the 7U Indians are set to face off against the Panthers of Ridgeland which was their closest game of the regular season, a 19-12 win.

The team has an unblemished 2018 record while scoring 214 points and only allowing 31.
Action kicks off at 10:15 am Saturday with a sendoff for the team. They will be traveling to Chickamauga Saturday morning to play in the Super Bowl against the Ridgeland Panthers at 12:00p.m.