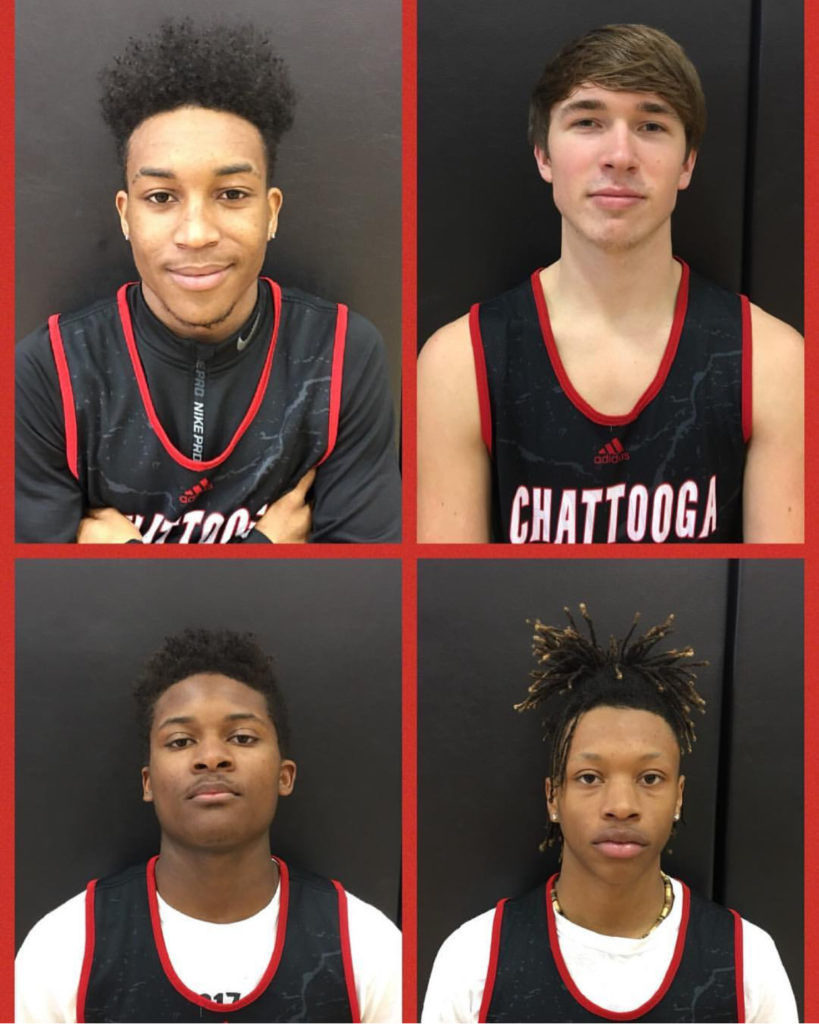 Indian Hoops
Basketball season kicks off tomorrow as the Indians take the hardcourt hosting the Rome Wolves in the historic War Lodge. The Girls game begins at 6:00 p.m. with the Boys game to follow.
There is much excitement surrounding the back-to-back Region Championship Chattooga basketball team. Last season the Indians went 23-4 (15-1 in Region), were Region Champions and hosted the first round of state playoffs.
Coach Groce voices his excitement about the team and the schedule they have put together. "Year in and year out, we always try to schedule tough non-region opponents to challenge ourselves and make ourselves better as the season progresses towards the region tournament and the postseason. We took that goal about as far as we could take it this season by putting together the toughest non-region schedule I have probably ever seen a AA school in our area have. We have several games that we can treat as playoff games along the way."
Besides preparing the Indians for the playoffs, another benefit of the schedule is the experience for the several young men on the team that would like the opportunity to play basketball at the next level. "These games will give them the opportunity to prove that they can perform against some of the best high school basketball players in the state," Groce said.
Non-Region Games Added this Season:
Scrimmage against Rome (AAAAA)
Playing 3 games in the Dalton Invitational Thanksgiving Tournament to open the Regular Season
Playing Woodville-Tompkins out of Savannah, GA (25-4 last season, ranked #1 in AA preseason poll) in the SportalShowcase Event at South Paulding High School
Playing 3 games in the War Lodge Invitation at Sequoyah High School against the following teams:
Sequoyah (AAAAAA, ranked #10 in AAAAAA preseason poll)
Alpharetta (AAAAAA)
King's Academy (Private School, 22-8 last year)
Playing 2 Games Against Fort Payne (AAAAAA, 23-8 last season, Head Coach is Glen Hicks that used to be at Dade County)
Playing Cartersville (AAAA, 21-7 last season)
Playing Calhoun (2017-2018 6AAA Region Champions)
"One event in particular that we will be participating in this year is Kyle Sandy's Sportal Showcase at South Paulding High School on December 8th. Kyle Sandy has followed our program closely over the past couple of seasons, and he invited us to be a part of this event. We will be taking on Woodville-Tompkins out of Savannah, a newcomer to AA that is already ranked #1 in AA in many preseason polls. Kyle Sandy made a trip to our gym on our first day of tryouts to do some filming and put a video together that will be shared on social media to provide our program with good exposure."
Goals for this season
"The goal we must have day in and day out is simply to use every opportunity we're given to improve as individuals and as a team. We think we have created a schedule that will push us to our limits and help us to reach our full potential. Of course, the ultimate goals for us are to repeat as Region 7-AA Champions and to make a run in the state playoffs. We have several key seniors returning for their final season, and I know they want to finish their high school careers on a high note."
Returning Players that Played Varsity Last Season:
Jundraius "Nuk" Adams (Senior) – 13.2 ppg, 3 apg, 3 spg
Clayton Johnson (Senior) – 10.6 ppg, 2.5 spg, 3.1 rpg
Devin Price (Senior) – 9 ppg, 7.7 rpg, 2 spg
Jamarious Mosteller (Junior) – 7.3 ppg, 4.4rpg, 2.3 apg, 1.5 spg
Malachi Jackson (Junior) – 6 ppg
Malachi Mack (Senior) – 5.4 ppg, 3.2 rpg
Tre Flowers (Senior) – 4.3 ppg
Jatorrian "Big" Williams (Junior) – 3.8 ppg
Dylan Woody (Junior) – 3 ppg
Landen Self (Junior) – 2.3 ppg
Jaterrion Williams (Junior) – 1.9 ppg
Timyus Lawrence (Sophomore) – 1.4 ppg
Quenton Perry (Junior) – 0.8 ppg
Players lost to graduation:
Bruce Horner – 2.3 ppg, 2.1 rpg
Montavius Shropshire – 2.1 ppg, 1.5 spg, 2 apg, 2.2 rpg
C.J. Martin – 1.5 ppg
Player that transferred:
Glenn Walker – 5.9 ppg
Head Coach Info:
Jared Groce – Head Coach for past 4 years, Record of 91-17 (52-9 Region Record), Back-to-Back Region Championships
Coaching Staff and Years Coaching Basketball at Chattooga:
Zack Martin (15 seasons)
Arthur Burse (6 seasons)
Rachel Groce (3 seasons)
Brandon Stewart (1 season)