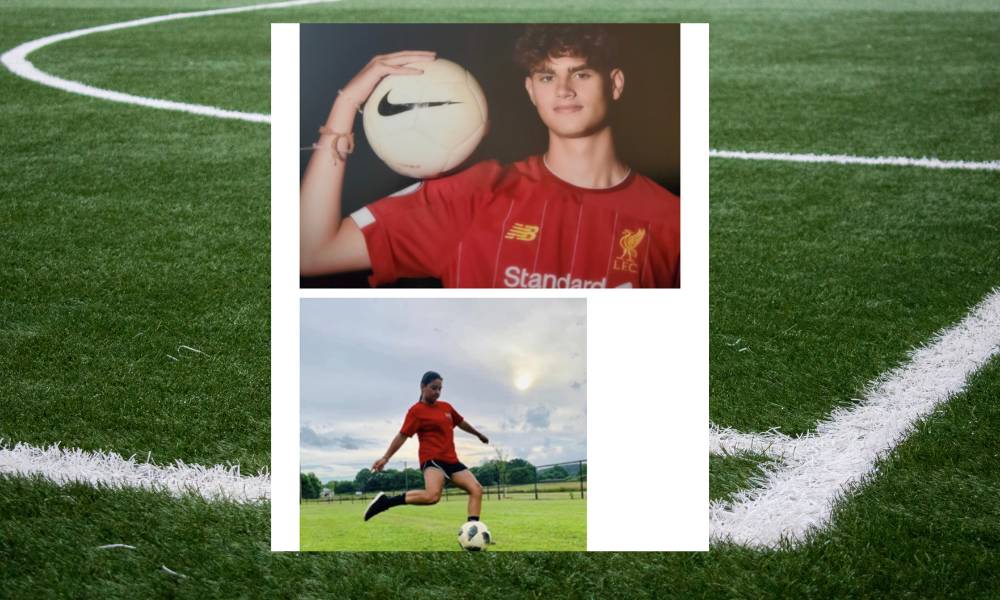 The following article is published with permission of the Chattooga High School Indian Lore. 

Several players on our Chattooga Indians Soccer team are working on the next part of their journey – playing college soccer – with the help of Coach Benjamin Windom. We have four great athletes who are trying to make their college soccer dreams come true – Seniors,  Jared Davenport and Martha Castro, along with graduates – Hector Reynoso and Elijah Palmer. 
Jarad Davenport has already had three offers at the moment. The offers he has received so far are from Brevard College, North Carolina (Division 3), Warren Wilson, North Carolina (Transitioning to Division 3), and Tocoa Falls, Georgia (NCCAA). 
Martha Castro has had two offers at the moment. These offers are from Judson College, Alabama (USCAA), and Tocoa Falls, Georgia (NCCAA). She has also drawn interest in other programs including South Georgia, Motlow State, Brewton-Parker, and Point University. Recently, Martha received an offer from Point University (NAIA) – pending her ACT scores meet the colleges requirements, which is the most competitive roster she has been asked to join. 
Then you have Hector and Elijah. They graduated from Chattooga High School and are ready to start their college careers. Both of them have made it to USC Union and are also on the roster there for soccer. If circumstances were still normal they would be in season right now, but due to Covid-19 NJCAA has delayed the season until January. 
We are proud of these soccer athletes and hope they go far in their soccer career. 
By: Sarah Young