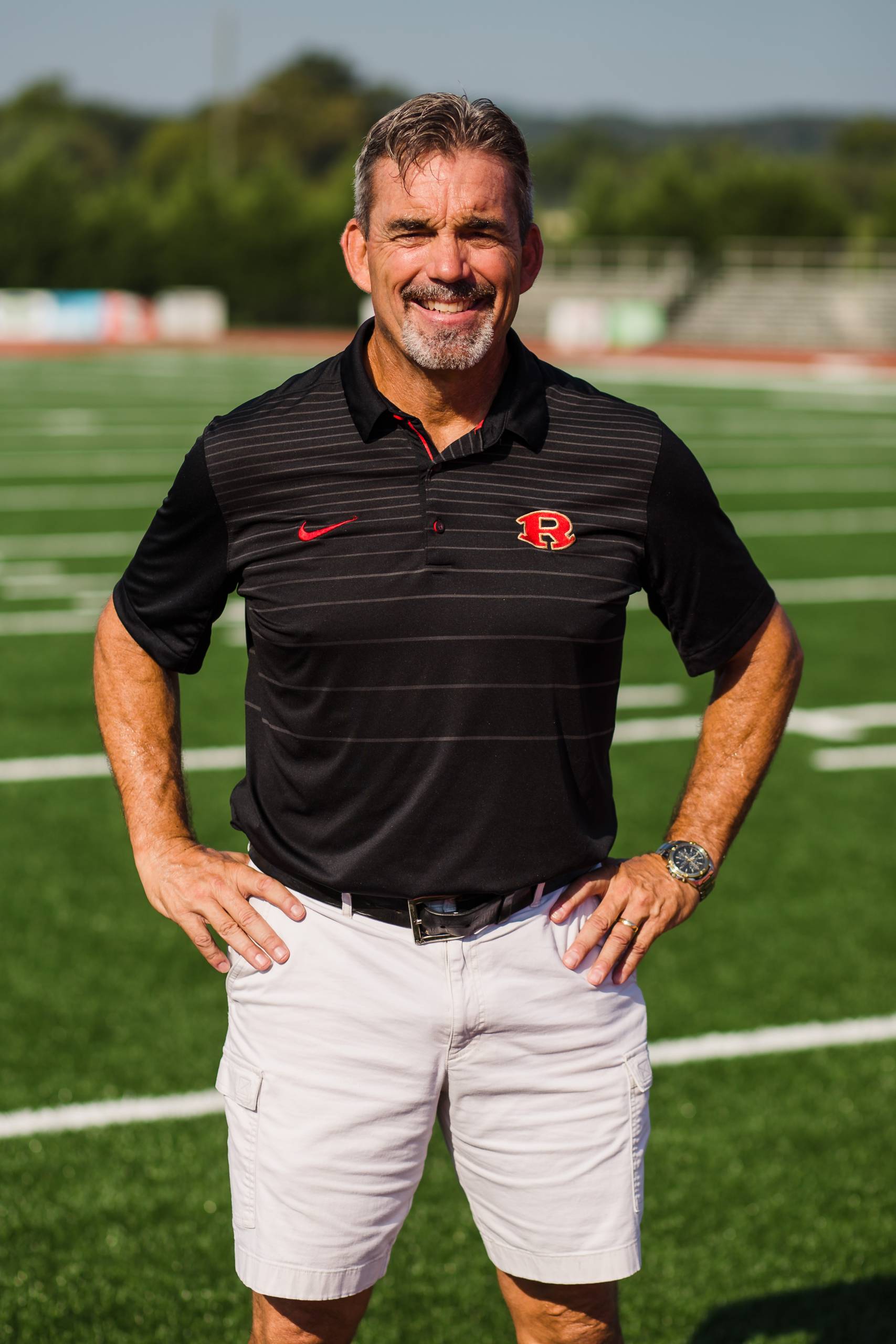 Reid Between the Lines
Maxpreps.com released their list of top 50 football coaches in the country, naming one from each state in the Union.
System Athletic Director and Head Coach for Rome High's varsity football program, John Reid, made the list as the top football coach in Georgia. Since success in sports is measured by stats, Reid has amassed enough achievements to build a healthy resume, which is why Maxpreps and the rest of the nation have taken notice of his program.
According to their website: "MaxPreps is America's Source for High School Sports. We are proud to be involved with America's hometown heroes – the young men and women working hard to improve their skills, place team above self, and serve as inspirations to their local communities. MaxPreps aspires to cover every team, every game and every player. We do this in partnership with nearly 100,000 varsity coaches throughout the United States."
News organizations around the country look to this online resource to gather stats and provide details of high school sports match-ups while reporting on teams during the season. When looking at the numbers, it is easy to see why Reid has been selected as one of the nation's best at getting the job done.
Since arriving in Rome in 2015, Reid has been recognized as one of the state's top coaches after leading Rome to back-to-back state championships in 2016 and 2017 and posting a 58-10 record in five seasons.
His Wolves also broke the state record for consecutive wins by a Georgia high school football team by posting 40 straight wins before falling to the Warner Robins Demons in 2018.
Reid is 175-54 through 19 seasons serving as head coach. At the early age of 27, Reid started his journey as head coach in the state of Indiana at Northrop High School and later in Tennessee where he won two state championships at Alcoa.
Many of the players in Reid's programs are successful at the next level of play, including Jamious Griffin who was named Gatorade's Player of the Year for the State of Georgia in 2018 and is currently in line to man Georgia Tech's backfield in the fall.
Other higher learning institutions currently roster players who learned under Reid and his staff. Some of those colleges and universities include the University of Georgia, Florida State University and West Point. During Rome High School's 2020 Signing Day, held on Feb. 5, Reid reported that 34 athletes from his teams had gone on to play college football and he anticipated that more would sign in the spring.
Men lie. Women lie. Numbers don't.
When asked what has motivated him to become the best at his craft, Reid said many factors have made his career one to be celebrated.
"Let me first say thank you to Maxpreps, an organization that helps with and promotes high school sports, because it is a pretty big honor to be named by them as top coach," Reid said. "It is humbling when considering the great coaches we have in this state. What this honor says most about our program is the people we have hired as assistant coaches because what we do is not possible without those guys. My wife and I have been lucky to work with staffs who have great coaches and we have a great coaching staff right here in Rome."
Reid said his coaches dedicate themselves to every aspect of a student's life, including academics. He also said that having kids who want to work hard is also a part of his success as a football coach.
"Our plan started a long time ago, and it started with how we will take care of our kids," Reid explained when speaking about his approach to coaching. "We work on the person first, and our kids have bought into that program over the years and played hard for us.
"We have had kids who are in Top Gun programs in the Air Force Academy and kids who have gone on to other institutions to study things other than football," he added. "I still get a chance to talk with them and they remember the things I told them. I think that is important, and because our coaches and kids have bought into our program, our core values make them successful in many ways. Our core values, which are mental and physical toughness, integrity, family and trust, follow our players off the field. Whether it is the weight room or the classroom, I feel like we have done a great job of helping them to find a career, even if it does not revolve around football."
Reid also wanted to thank Rome and his community for supporting his vision for not only the team, but for the system. He said that his goal was to unite the community and rally the support for what could happen with the help of everyone who loves Rome Football.
When asked what he would say to himself if he were to meet that first-year, 27-year-old head coach today, he smiled.
"I would tell him I wish he knew then what I know now," he laughed. "I would have likely been much more successful, but I think that is part of developing your plan. The only way to get better is through trial and error. I would also tell him to be ready for things to change, because there are things we do now that I would have never thought of then. Finally, would tell him to not be so anxious. I would give myself the confidence to know that the plan is going to work."
Coach Reid is the father of Colton Reid, Kiersten Duncan and Courtney Reid. He has been married for 32 years to his lovely bride, Julie who is also an educator at Rome City Schools.