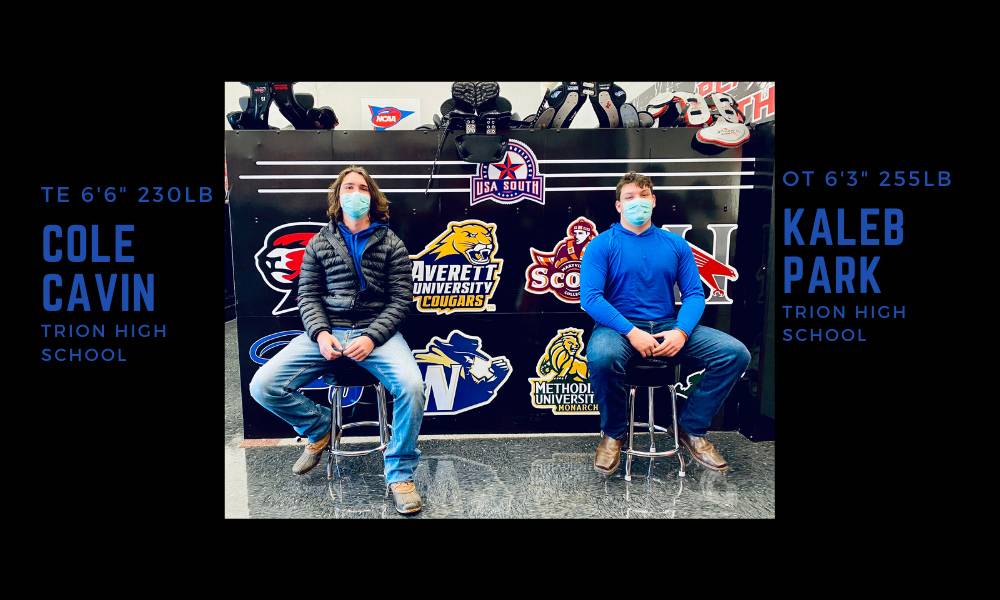 College recruiting for high school student athletes has certainly been impacted by the COVID-19 pandemic, with some sports not having seasons at all while some schools remain shuttered.

Trion High School in Northwest Georgia has fared well through the Covid-19 pandemic. The school system has not had to shut the doors, or alter the schedule for the current school year while dealing with additional protocols. And during the Fall the football team was able to play all games, with fans in attendance.
Although the season was played, Covid has negatively impacted the recruiting process for student athletes. "Like everything else, Covid has messed up recruiting. The dead period has been extended, coaches are not out in schools, and the extra year of eligibility for college seniors have definitely changed things," Trion Football Coach Sean Patrick said.
With some college football teams opting for a spring season, recruiting activity is picking up a little. Trion juniors, OT Kaleb Park and TE Cole Cavin recently were invited to LaGrange College for a spring practice and tour of the football facilities. "It is great to finally be able to get on a campus and talk to coaches and players in person," Cavin said. During his sophomore season Cavin was invited on recruiting trips to the University of Alabama, Georgia Tech, and Furman University, "not being able to get on a campus this Fall was hard."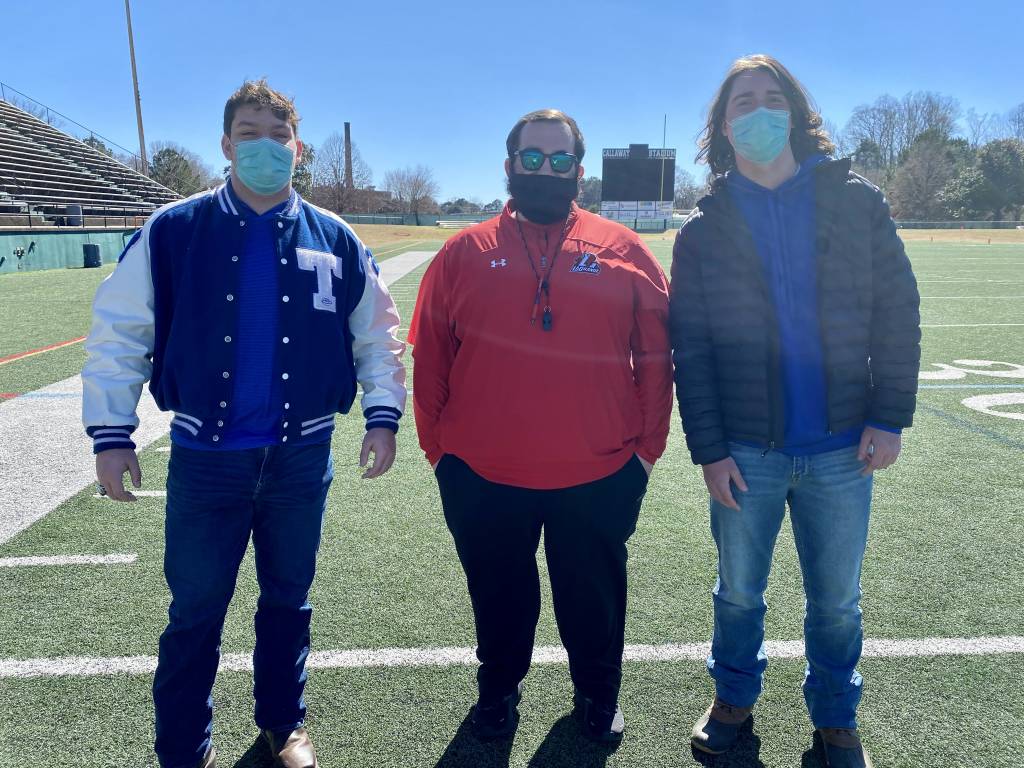 "Hopefully things are getting better and we can return to some sense of normalcy," Coach Patrick said.
Trion has many returning seniors for the upcoming season including Rob Brown, Brantley Willbanks, Kaleb Park, Cole Cavin, Ben Allen, Riley Blackwell, Zach Sharp, Peyton Stowe, Bladyn Bowman, Issaic Stewart, Caleb Reece, Jackson Drennan, Hugo Francisco, Bryce Cordell, Linkin Farrar, Devin Dalton, Barrett Coffman, Daegen Vaughn, and Connor DeParlier. The 2022 recruiting class for Trion could prove to be the largest in school history.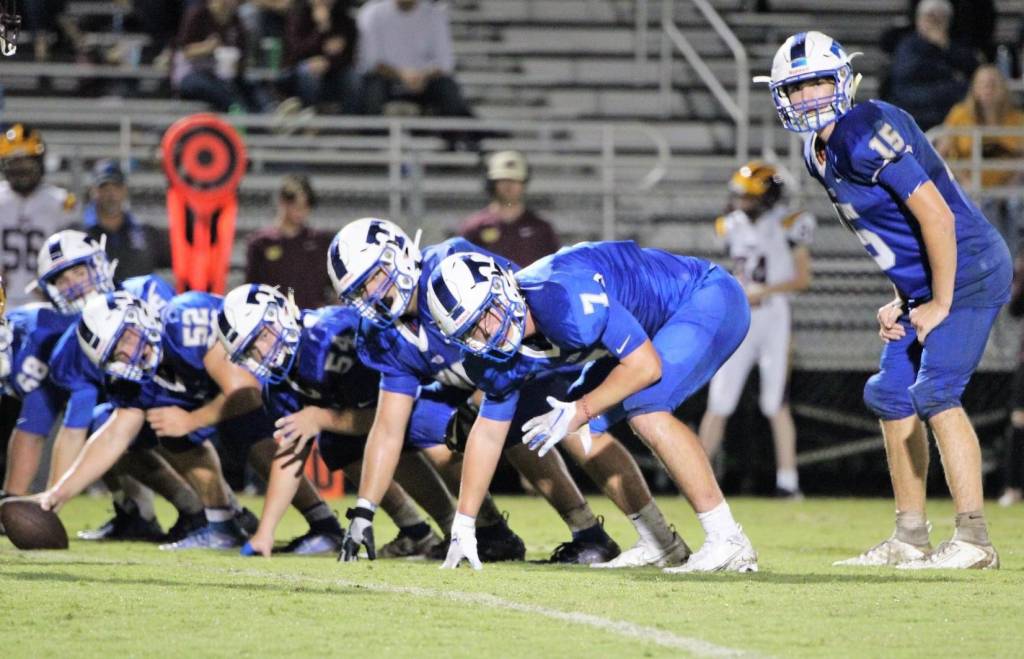 "I'm really excited about this senior class. We have some talented kids in that group and they've worked really hard. It is a big class, which is a far cry from last year. We're are at least 16 deep in every class right now, so that's exciting. It is fun to see kids during the recruiting process and getting love from schools. Hopefully this motivates them to push harder to become the best version of themselves that they can be. I'm excited about the upcoming season and look to be much improved. But we still have a long way to go to get to where we want to be. We can never be satisfied and must improve daily," Patrick said.
Coach Patrick is not new to the recruiting process. Previously he coached in Warner Robins, Ga. where he headed the offense for Houston County High School. While at the helm in Houston County in 2016, Patrick worked with high school standouts like UGA Superstar QB Jake Fromm and offensive lineman Trey Hill.
Later at Bleckley County High School as the offensive coordinator he worked with 5-Star prospect and offensive lineman, Amarius Mims.
He says the Trey Hill and Amarius Mims were more highly recruited than Fromm. "Legit OL are a different animal. I was probably most involved with Mims. It was crazy. Saban, Dado, Kirby, and every other coach in America were there like every day."
Spring Football for Trion will start April 28 and go through May 14. "I'm am so pumped about spring and I think our kids are excited too. Like always, spring will be a little hectic. But I hope it's a lot of us knocking the crap about of each other and being physical," Coach Patrick said. Last spring the football team held mandatory zoom meetings.