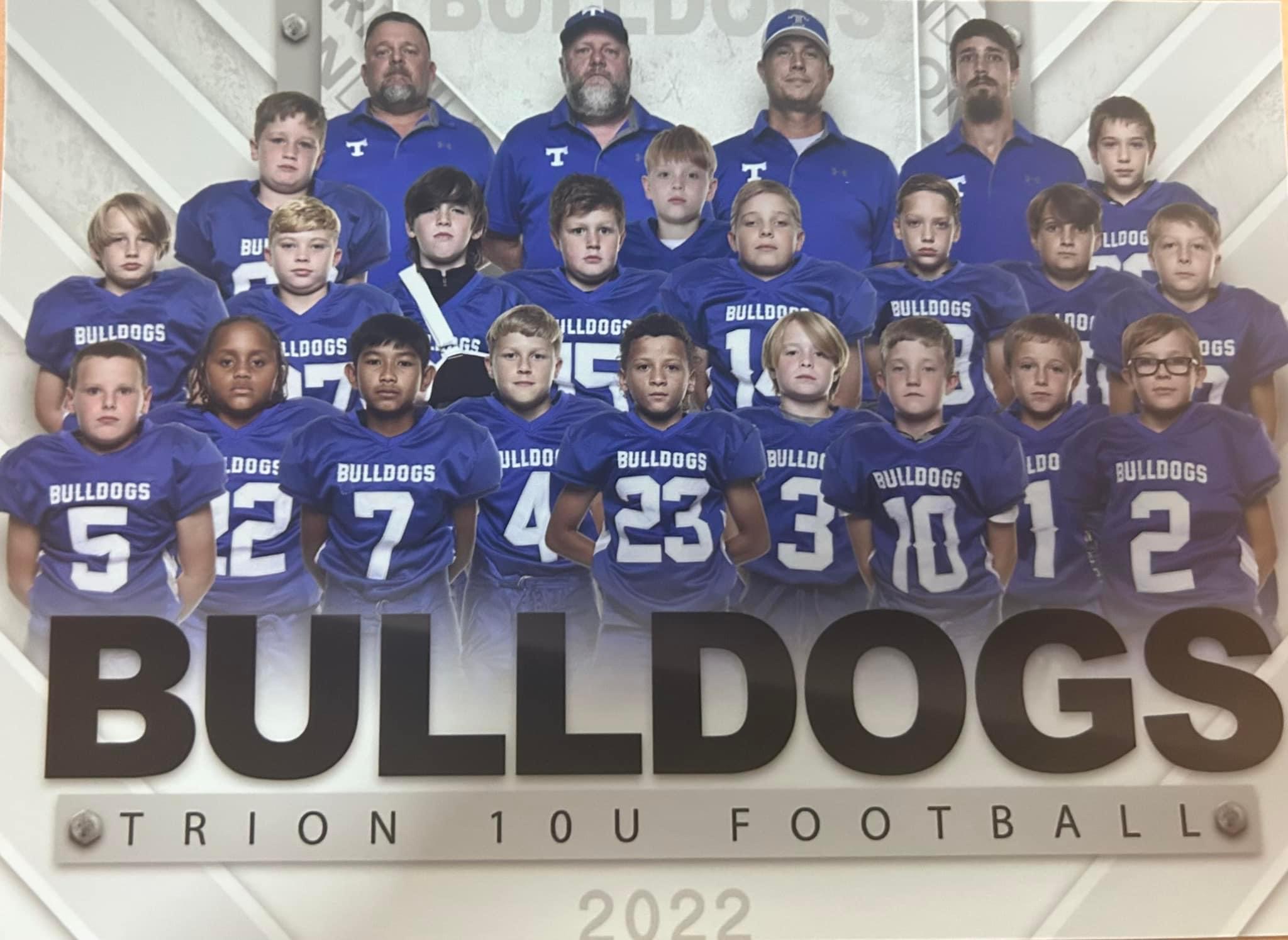 This week's AllOnGeorgia Player of the Week honors brought to you by Jim Aaron's Summerville McDonalds go to Trion's 10u Super Bowl Champs!
The 10U Bulldogs capped off a dominating season with a Super Bowl Championship.

The Georgia Recreation and Park Association (GRPA) 10U Championship football game featuring Summerville vs Trion was played this Saturday in Summerville at Little Big Horn Stadium. The Trion Bulldogs defeated the Summerville Indians 22-20.
This season the Bulldogs scored 218 points while allowing only three teams to score 56 points against the tough defense.
The Bulldogs finished the season with a 9-1 record.
"This is one of the most amazing groups of young men I have ever had the privilege of coaching in 20 years," Coach Robbie Abernathy said. "These boys are the definition of selfless, always putting the team and their brothers before personal glory. This group became a FAMILY this year, players and coaches combined. They fought hard all year to make it to the championship game . The 10u Bulldogs played a great game against a great team to become super bowl champions.  Words can't describe this group! We love these kiddos and are so very proud of them!"
You can watch the game here: