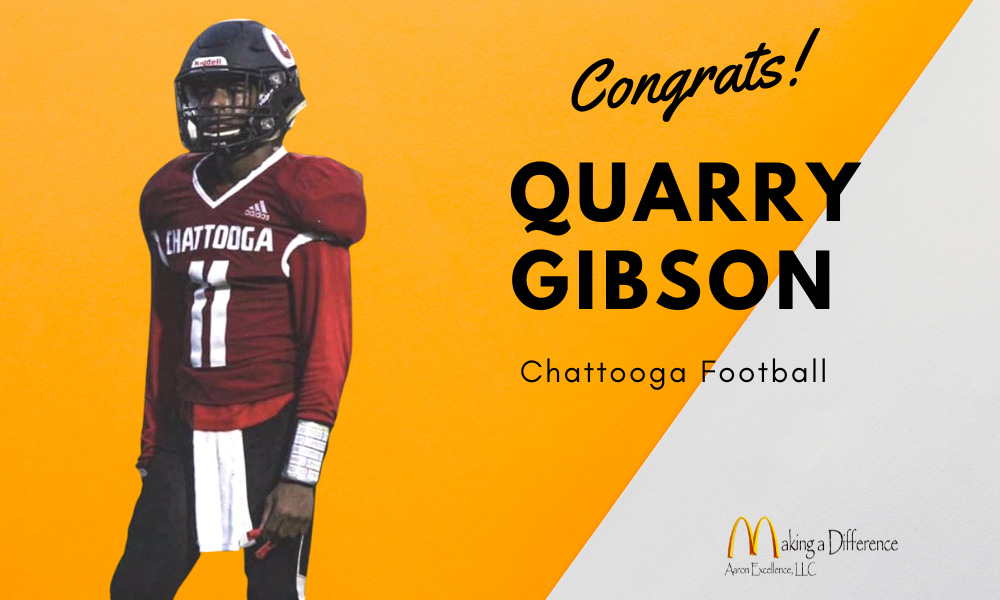 This week's AllOnGeorgia Player of the Week honors brought to you by Jim Aaron's Summerville McDonalds go to Chattooga Football's Quarry Gibson. 
Gibson, 15 years old, is a sophomore and plays quarterback for the Indians.
In the 28-7 victory over Murray County, Gibson amassed 207 yards of offensive production and three touchdowns.
He went 11 of 16 passing for 84 yards with a 68.8 completion percentage and one touchdown; on the ground he recorded 16 carries for 67 yards and one touchdown, and on special teams he had punt returns for 56 yards and one touchdown.
Gibson has been playing football since he was 6-years-old, but didn't play his freshman year. In addition to football Gibson also plays basketball.
He is an Alabama football fan and his favorite athlete is Bryce Young.
When asked who his role model was and why, he said, "I honestly do not have a role model but the things I see on the field by some of my teammates such as Bubba and Billy with leadership is a big stand out to me for them."
In ten years, Gibson said he will be either in the NFL or a football coach somewhere with a successful family there supporting.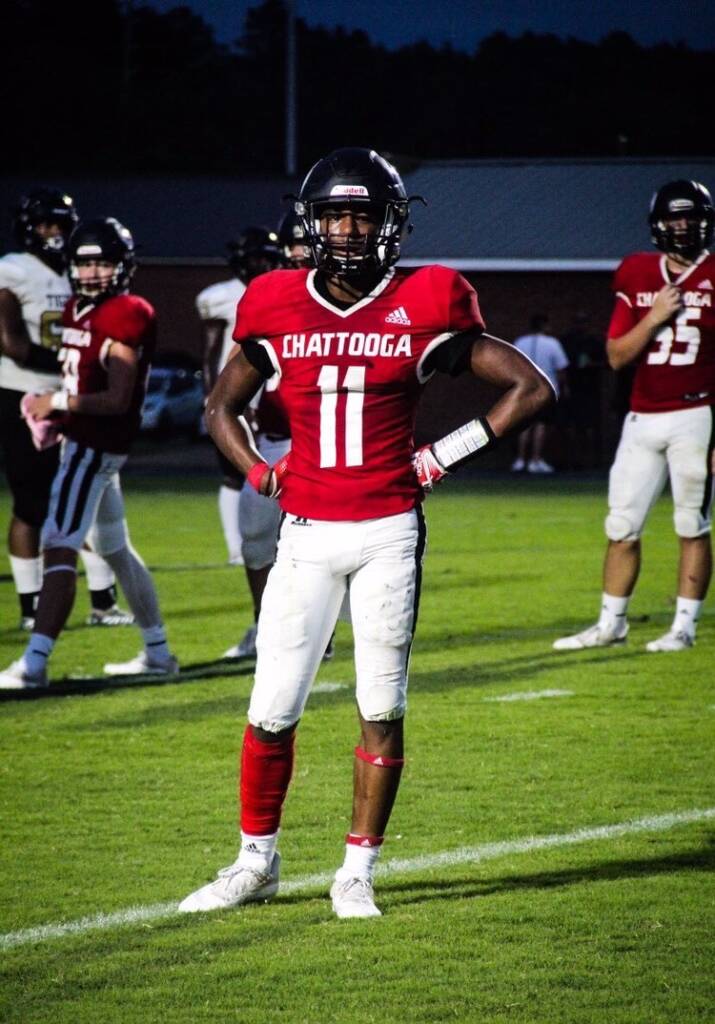 When asked if he had any special talents, he replied, "I really don't know if there's any special talent, I mean I guess just being fast because lot of people tell me how I'm lucky to be fast."
Gibson said his team goal for this season is simply to have a successful season and his personal goal is to shine on the field and let people know Chattooga is here and is a thing.
More about Quarry Gibson: 
Hobbies: "I love playing video games and watching Disney+."
Most important thing he's learned from his coaches: "Work ethic and Enthusiasm. Nothing great will ever be accomplished without great enthusiasm and work ethic."
Biggest moment in football: "Probably the last game against Murray County my 56 yard punt return."
Pre-game routine: "Listening to music and reading a text on my phone telling me I got this or I'll do great is one of my favorite ways to mentally prep me up for a game."
Best things about his teammates: "We can have a bad rusty day at practice and we all realize that and come out the next day ready to get better. They're always ready for their alignment and assignment each week and get it done.
 Favorite class: "weights 100%"
Favorite teacher: "Mrs. Baird."
Favorite food: "Pizza rolls, I'm pretty basic."
Parents: Kathy Dozier and Joe Gibson.
When asked what he would put on a billboard everyone could see, he said, "a quote such as "Success is not final; Failure is not fatal; It is the courage in you to continue is what matters and counts."