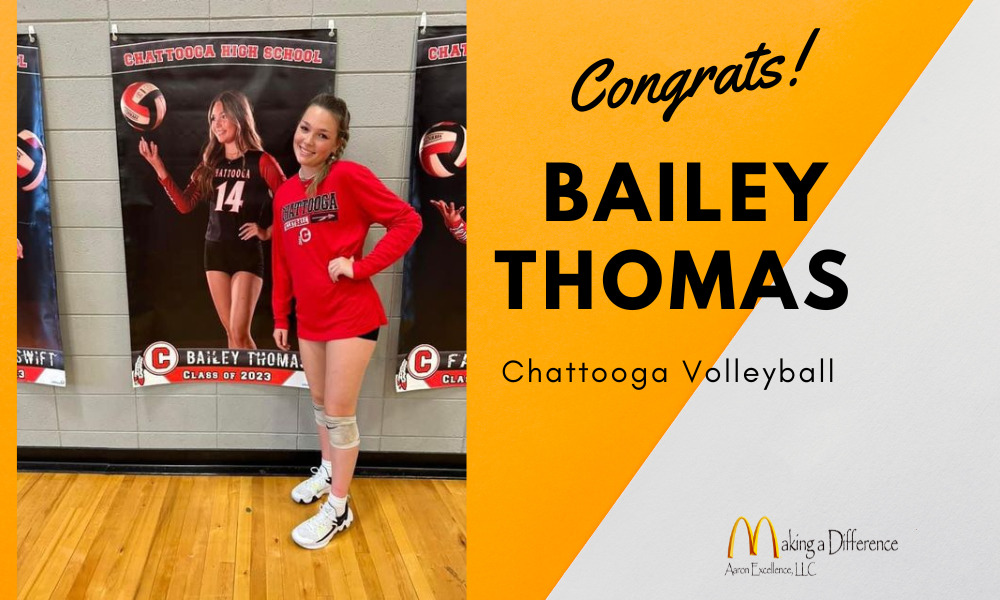 This week's AllOnGeorgia Player of the Week honors brought to you by Jim Aaron's Summerville McDonalds go to Chattooga Volleyball's Bailey Thomas. 
Bailey Thomas is a 17-year-old senior at Chattooga High School and is the Libero for the Lady Indians. Thomas has been playing volleyball since 6th grade. In addition to volleyball she plays soccer and club volleyball.

When asked who her role models were, she said, "definitely my parents, they've pushed me in volleyball and school to be the best I can be and they have always encouraged me to have fun while doing so."
Thomas said in ten years she will be working as an advertising and promotions manager and hopefully opening up her own business/firm.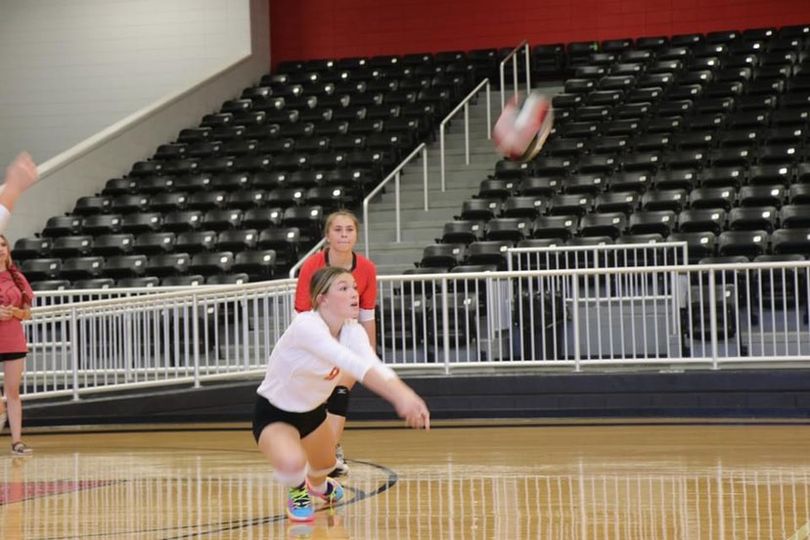 More about Bailey Thomas: 
– I actually really enjoy public speaking, and I also know how to play the piano and ukulele.- The most important thing I've learned from Coach Maddux is definitely to always give effort and finish the game.
– My most memorable moment on volleyball is my junior year when we beat the record for the MOST wins in a CHS volleyball season, beat Fannin county, and advanced to 3rd in region. We were all so excited and it was so much fun.
– Usually before a game me and my teammates like to listen to music and hang out and just get ready together. Volleyball is a really mental game, so it's super important that we're all on the same page.
-My favorite team is the UGA volleyball team.
– The best thing about my teammates is how well we all get along. some of us are so different but at the end of the day we all come together and we're such good friends. I don't know what I would do without them.
– My favorite class is definitely art, and my favorite teacher is Mrs. Lane.
– My GPA Is 3.8
– My parents are Brian and Renee Thomas.
– The best advice I've ever received is to always be kind no matter the circumstance. You never know what someone is going through, and a little kindness can go a long way.
– My favorite food is sushi
– If i was given a billboard that everyone could see, I would put a picture of my cat Phil on it.