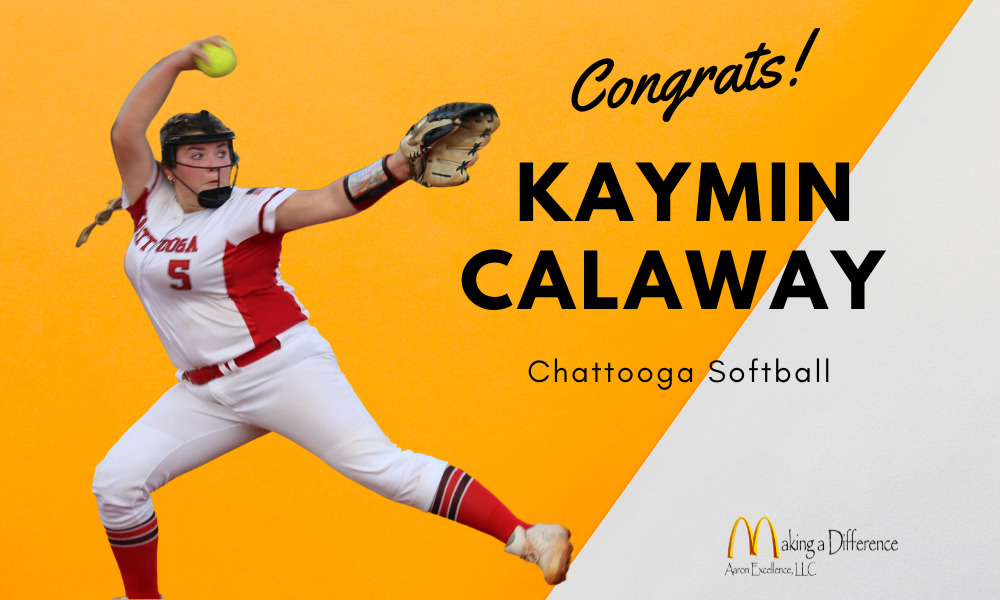 This week's AllOnGeorgia Player of the Week honors brought to you by Jim Aaron's Summerville McDonalds go to Chattooga Softball's Kaymin Calaway.
Calaway, 16 years old, is a  junior at Chattooga High School. She is the pitcher for the Chattooga Lady Indians.

"Kaymin has done a great job for us this year we have six wins and she has four of those wins," Chattooga Softball coach Jeff Bennett said. "Not only is she doing well on the mound she's also doing well at the plate."
Calaway's batting average is .500.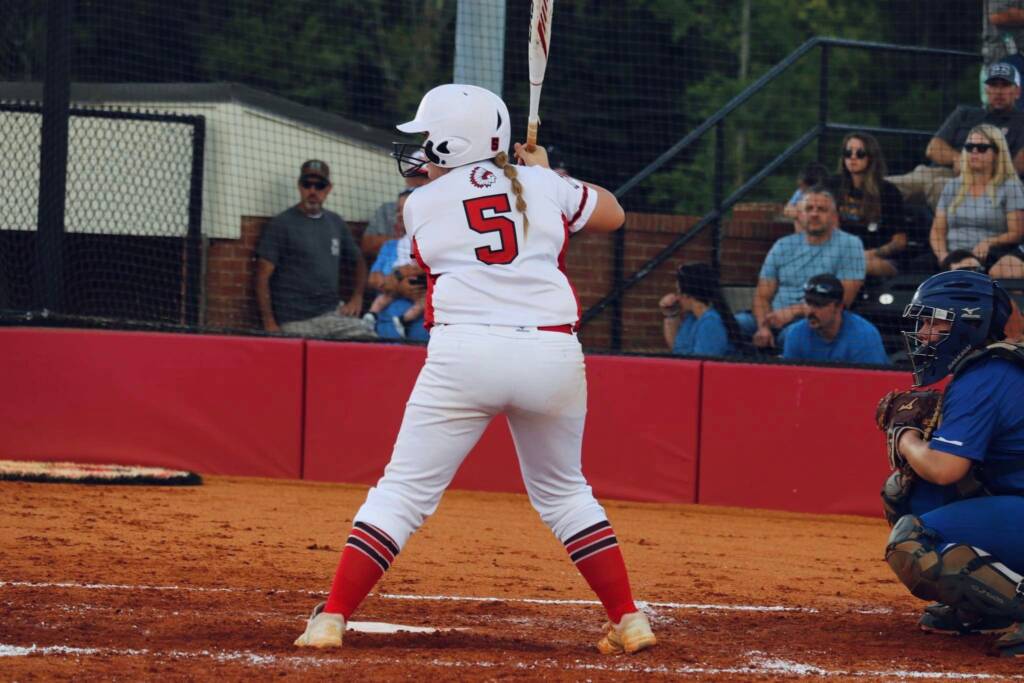 Calaway transferred to Chattooga last year, "we are so glad to have Kaymin eligible this year, last year she was a ineligible but she worked every day never missed practice," Bennett said.
Calaway has been playing softball for nine years, it is a year-round sport for her. She is also a member of the Lady Dukes 18-U Warren travel team.
She said her most memorable moment in softball was beating Berrien County in the last game to advance the Indians to the Elite 8 and when the Indians beat their cross town rival, Trion 4-3, last week.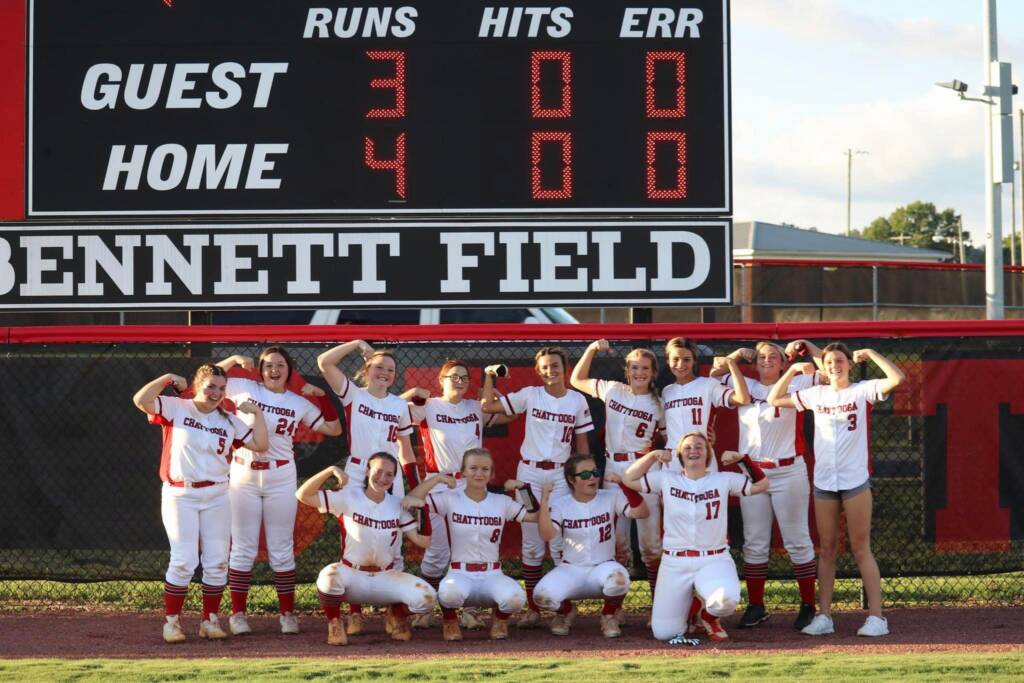 Calaway said her team goal is to win region and her personal goal is to continue to strive to be a good pitcher and be a good team player/leader for the team.
When asked who her role model was and why, Calaway said: "My role model is my grandmother, Melody Edwards. She has taught me to stay faithful to the Lord and she's always positive no matter what is thrown at her."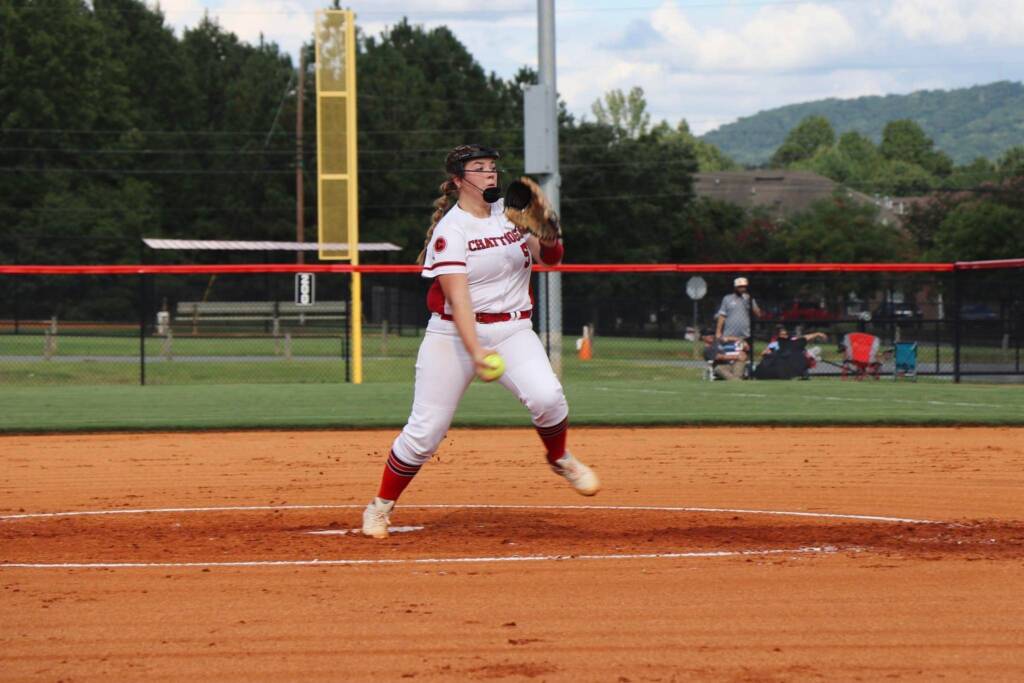 More about Kaymin: 
Favorite team: I love watching Auburn Softball play
In ten years I hope to be a pediatric nurse practitioner.
I know how to write in calligraphy and I'm good at drawing and painting.
The most important thing I have learned from my coach is to love the game and to not focus on something you can't control, and to give it your all.
Pre-game routine: get hype in the locker room with my girls by dancing, just having a good time together.
The best things about my teammates:  they are so positive and energetic. always there to lift me up and encourages me.
Favorite class is my essentials to healthcare, Mrs. Mcquese is my favorite teacher
GPA: 3.9
Parents names: Hope and Danny Calaway
Best advice I've ever received… use adversity as an opportunity.
Favorite food: buffalo chicken dip!
Calaway said if she were given a billboard that everyone could see, she would put this on it: "Be the best version of you that you can be… Don't be afraid, for I am with you. Don't be discouraged, for I am your God. I will strengthen you and help you. I will hold you up with my victorious right hand. ‭‭Isaiah‬ ‭41:10‬ ‭NLT‬‬