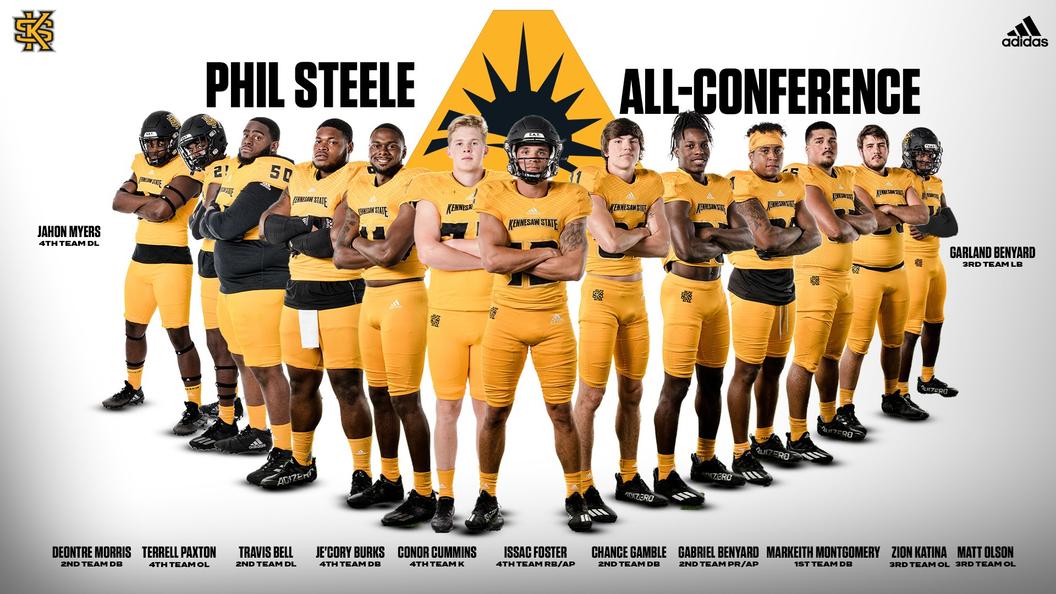 Kennesaw State football had 13 student-athletes selected to the Phil Steele All-ASUN Conference teams, the outlet announced Monday.

Defensive back Markeith Montgomery was the Owls' lone selection on the first team after the senior put together a record-breaking season. The Flintstone, Ga. native recorded his 10th career interception which claimed the top spot in the KSU record book. He also finished the year as KSU's leading tackler with 60 total (37 solo).
The Owls landed four athletes on the second team with the defensive selections of Travis Bell, Deontre Morris and Chance Gamble. Gabriel Benyard also earned punt return specialist and all-purpose honors.
Offensive lineman Matt Olson and Zion Katina garnered the KSU offense recognition on the third team, while linebacker Garland Benyard was selected on the defensive side. Gabriel Benyard also received his third recognition by the outlet as he placed at the kick return position.
Rounding out the fourth team is Isaac Foster, who received accolades at running back and all-purpose, offensive lineman Terrell Paxton, defensive end Jahon Myers, cornerback Je'Cory Burks and kicker Conor Cummins.