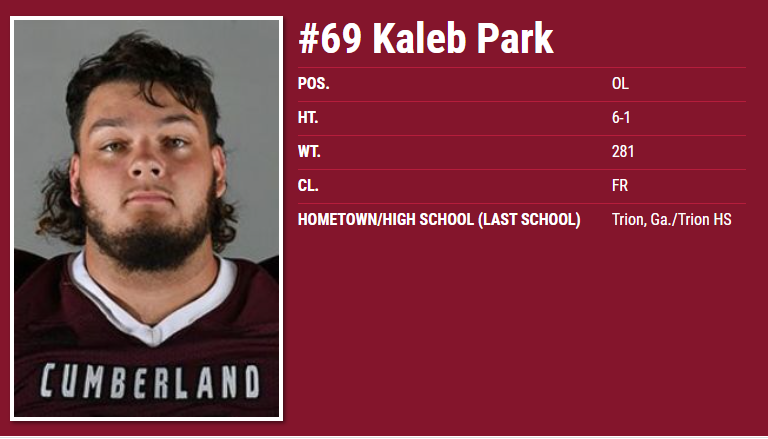 Former Trion High School football player Kaleb Park ,"KP", got his first collegiate start Saturday, October 1 on the road in Williamsburg, Kentucky at the University of the Cumberlands.
Park, 6'1″ 281 lb., offensive lineman is a true freshman at Cumberland University and has some playing time this season, but this was his first actual collegiate start.
"I found out after the game against Georgetown College in our Sunday film study that I would be starting the upcoming week's game," Park said.
And for a young man who has dreamed of playing college football his entire life, making the starting lineup was a dream come true.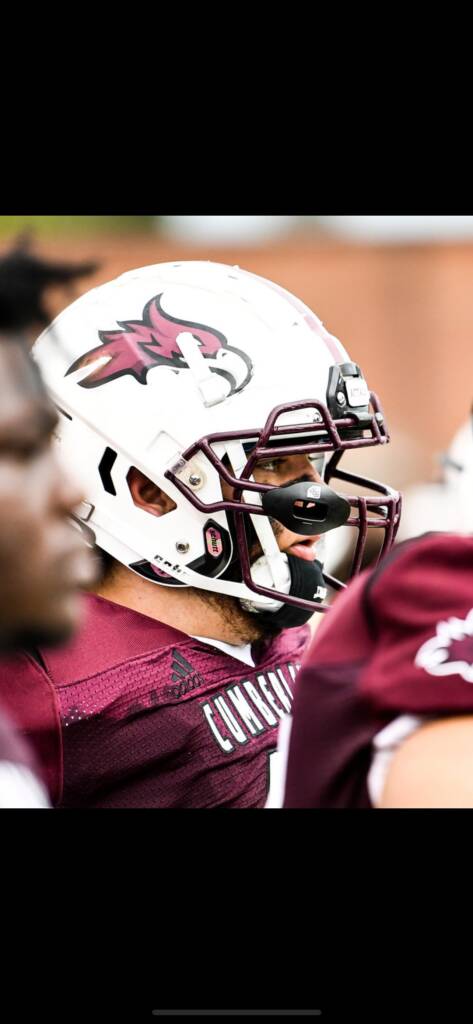 "I truly came in expecting to not even travel and to be a scout team guy but coming in and traveling and being able to bust my tail to start, really made everything worth it," Park said.
College ball is different than high school ball. "It's been a rough transition truthfully, not playing with guys I grew up with, and just the practices," he said. "Cumberland and Coach Barton truly gets you prepared for the different level of play though."
Park said so far, the hardest challenge has been fall camp, "constant schedule, living football from 6AM-11PM. Mandatory meetings, food, practices, and workouts. Bright side though was getting closer with the guys."
While fall classes are well underway, for a college football player, there is still a constant schedule to keep up with. Park walked us through his average week starting after a game day:  "you can expect for Sundays to be mandatory treatment, a workout, film study, a corrections walk-through with conditioning, then dinner, and finally end that with meetings. Monday is our off day, complete zero contact with coaches. Tuesday-Friday, we start around 2PM with position meetings and taping, 3:30 start practice, and then coaches try to get us out by 6PM. On Tuesdays and Thursdays I have to get up at 5:30AM for 6AM weights. Those are my longest days, a good 5:30AM-10PM."
And what about game day? "Game days for me are definitely exciting, wake up, have a walk through then eat pregame. Go to the field and hangout and stretch and use a massage gun, then get dressed and taped up and get ready for our 90-minute clock. Away games could be a whole different article though," Park said.
When he isn't in football, he has schoolwork.  "Classes are going really well, my only tough class is Biology, but Trion High School, shoutout Mrs. Depalier, really set me up well for these courses. Honestly the class work is easier here than it was in high school. I am still on track for my Bachelor Science of Nursing."
Academically Park is currently on track to be a junior at the start of his sophomore year, and be able to graduate in three and a half years total with my Bachelor Science of Nursing. "Not redshirting took away the possibility for a free Master's degree, but i am not complaining.
He said his favorite things so far about college are the guys and the people he meets around campus. "Honestly I don't have a lot of time to explore, but me and some guys from the team, including Brantley have been thrift shopping, and explore the local venues after games."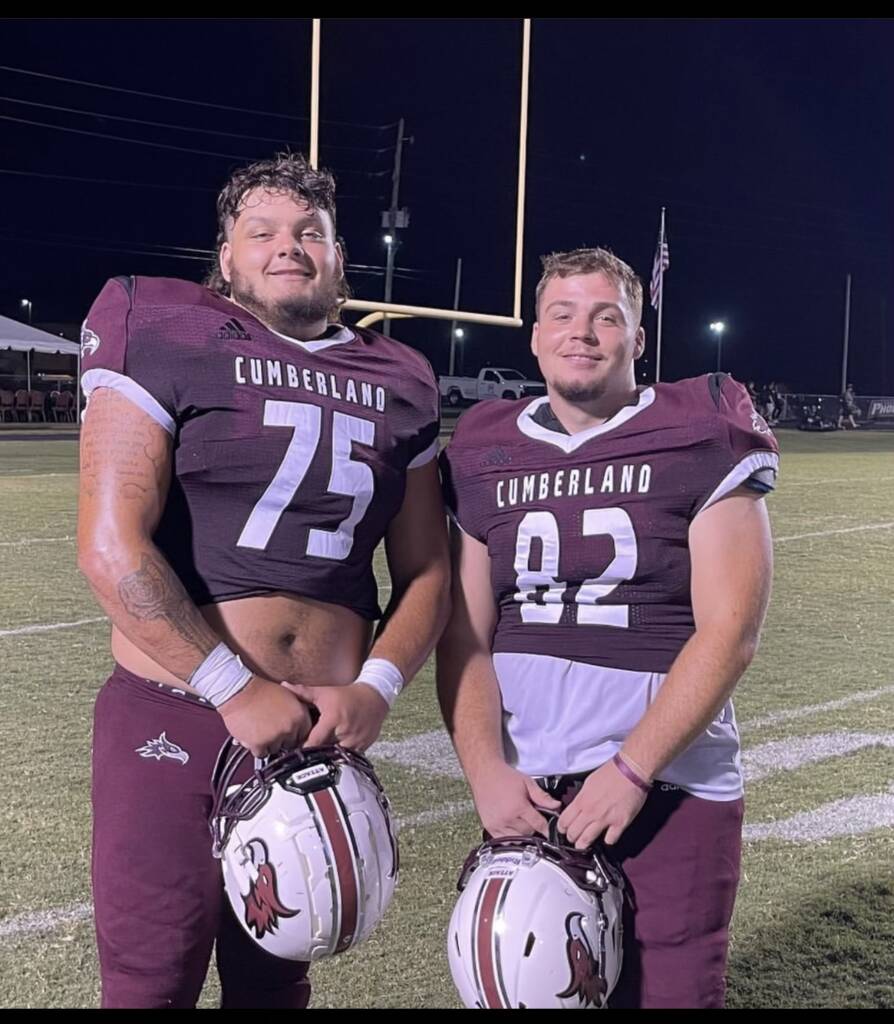 The Phoenix will be back in action at home for their homecoming game this Saturday when they take on Campbellsville University. The game will feature Cumberland's Rise Above campaign featuring Tim Tebow as a guest speaker.