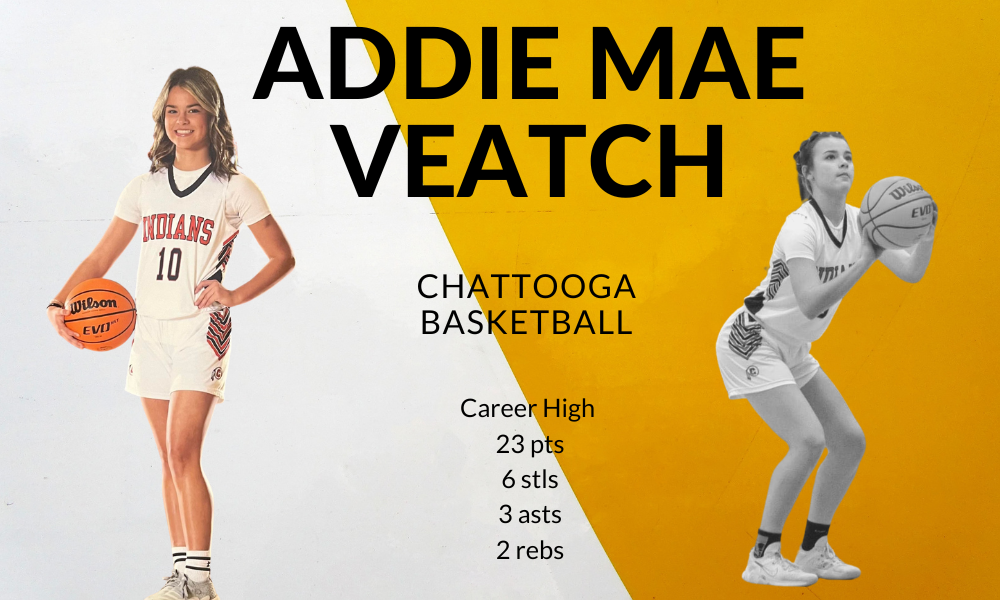 This week's AllOnGeorgia Player of the Week honors go to Chattooga Lady Indian Basketball's Addie Mae Veatch.
Veatch is a 15 year old freshman and plays point guard for the Indians.
Friday night Veatch had a career high night with:
23 pts
6 stls
3 asts
2 rebs
"Addie is what every coach looks for in a point guard; she's a great teammate, unselfish and hardworking," Lady Indians Head Coach Alvah Beasley said. "She's one of the last players to leave the gym and the first to help a teammate off the floor or give a teammate a pat on the back!"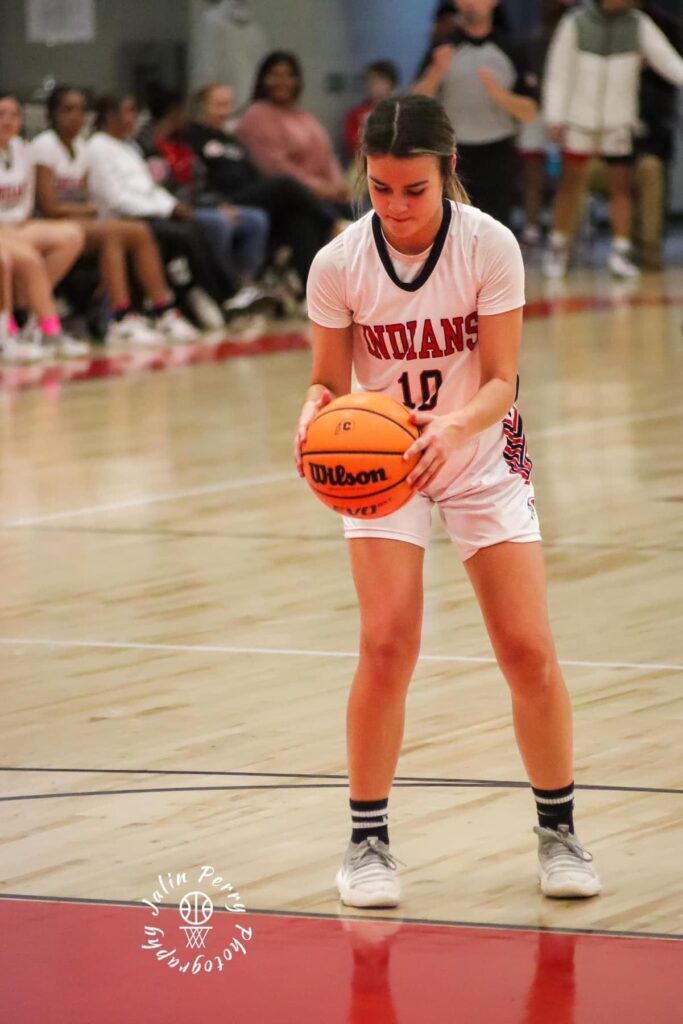 Here's a little more about Addie Mae Veatch:
How many years have you been playing basketball?
I've played basketball for 8 years
Do you play any other sports?
Softball position: short stop and second base
Do you have a favorite team/ athlete?
Women: Paige Bueckers Men: Michael Jordan
Do you have a favorite sport you play?
No, I enjoy playing softball and basketball and I plan on going to the next level with one!
Who is your role model and why?
My sister, Libby, she's my #1 supporter and always the first to tell me when I mess up. I know she always has my back!
What are your plans after high school?
Attend college and become a student athlete.
Finish this sentence "In ten years I will be….
pursuing a career in physical therapy."
Do you have any special talents or hobbies?
I like to duck hunt
What is the most important thing you've learned from your coach?
Don't ever think about the shot you just missed, think about the shot you're about to make! next one is always in. Always keep your head up!
What's your most memorable moment in basketball?
Winning the Armurchee game at the free throw line and scoring my career high this last week.
What are your goals this season, as a team and personal?
To win the region playoffs and be a good teammate
How do you mentally prep for a game?
The team always listens to music in the locker room. I shoot around before the game and we usually play a game of seven.
What's the best thing about your teammates?
They are always putting a smile on my face and push me to be a better player and teammate!
Favorite class/favorite teacher?
Tie between World Lit: Mrs. Moseley and Geometry: Mrs. Beasley
GPA
4.0
Parents names:
Leann Veatch
What is the best advice you've received?
"Don't expect a great outcome without putting work in!" Palmer
Favorite food?
Pizza
If you were given a billboard that everyone could see, what would you put on it?
"Some people want it to happen, some wish it would happen, others make it happen."-Micheal Jordan