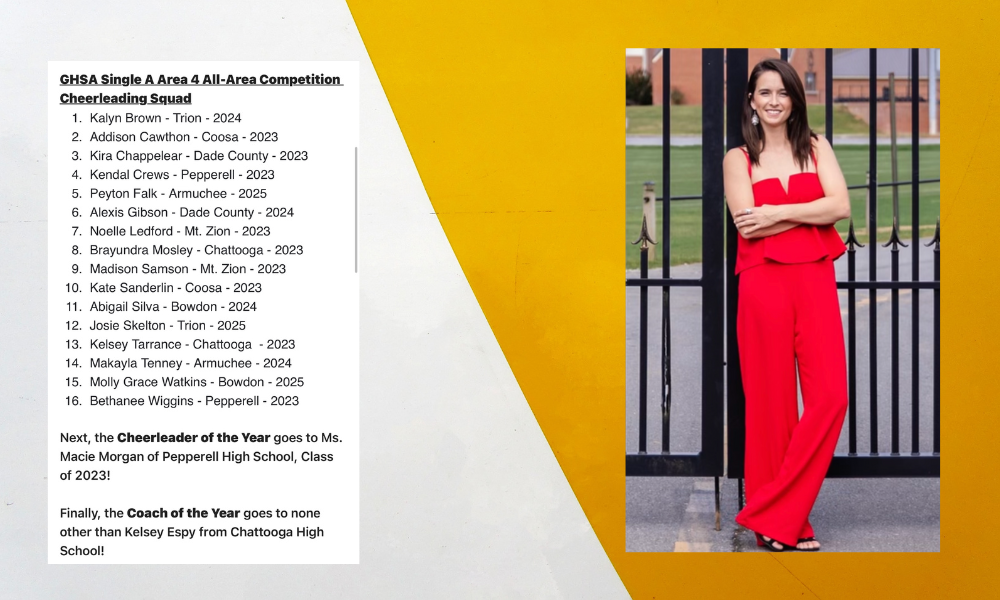 Two Chattooga High School Cheerleaders, Brayundra Mosley and Kelsey Tarrance, and two Trion High School Cheerleaders, Kalyn Brown and Josie Skelton have been named to the GHSA Single A All-Area Competition Cheerleading Squad.
Chattooga Cheer Coach Kelsey Espy was named GHSA Single A All-Area Coach of the Year.
The All-Area and All-Region team members are submitted by the individual coaches from each team within the area. The cheerleader and coach of the year are then voted on  that area or region's coaches.