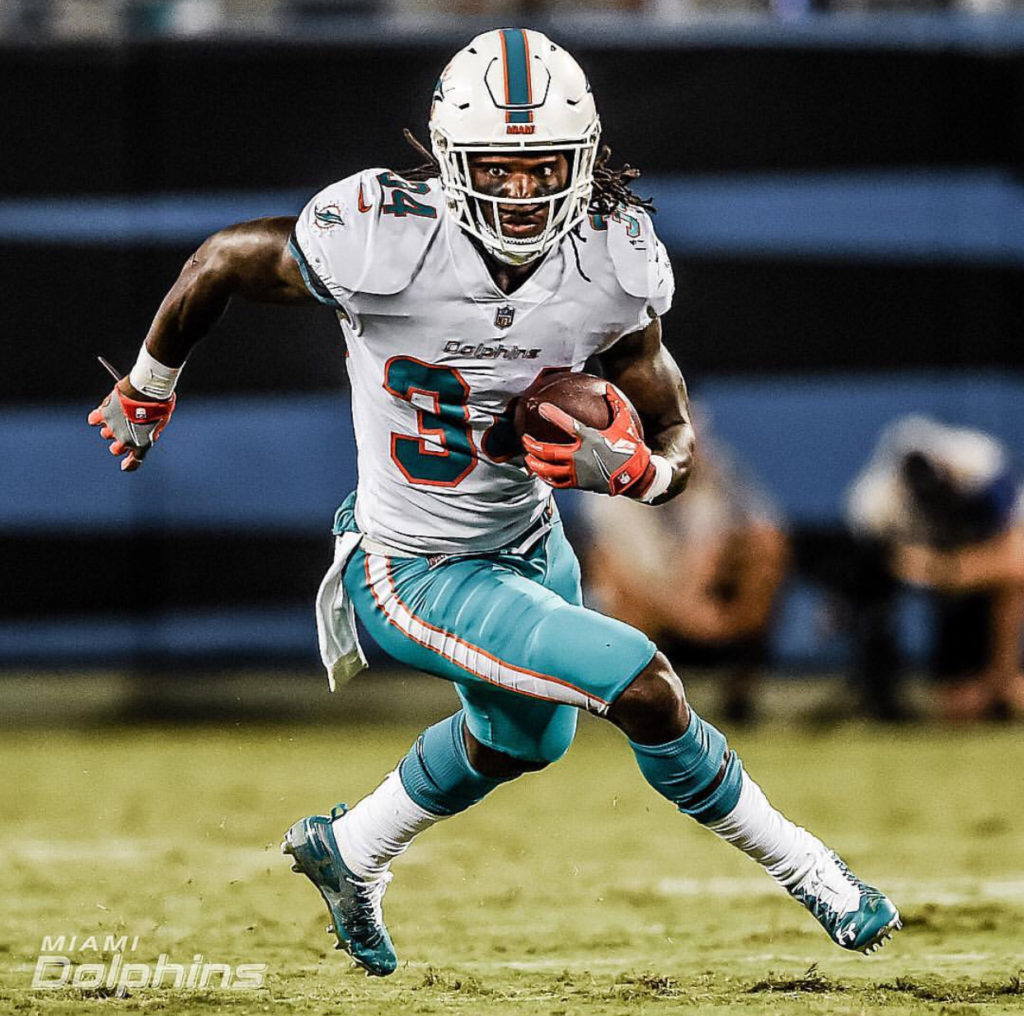 Senorise Perry and Kenyon Drake split carries for the Miami Dolphins in their 27-10 loss to the Baltimore Ravens in week 3 of the preseason. The Dolphins were focused on their passing game as the offense threw 33 times compared to only 12 rushes on the night. Perry had 25% of those carries for 27 yards and led the team for a second time in yards per carry with a 9-yard average.

Perry continues to give Miami continuity and depth at the tailback position as newly acquired Frank Gore learns the playbook and adjusts to a new scheme.
Local fans have a good chance to see Perry and the Fins in action this Thursday evening as the Falcons host Miami in the Mercedes Dome August 30th at 7 pm.
Senorise Perry is a former graduate of Chattooga High School and current Miami Dolphin.
As an Chattooga Indian, Perry was recruited by several Division 1 football programs. Perry chose the Louisville Cardinals and spent his time there as a standout special teams player and running back. Perry was eventually invited to camp with the Chicago Bears after graduating from Louisville and became one of the few undrafted rookies to make it to a final roster with an NFL team.
Perry was a valuable contributor to the Bears special teams unit until an injury sidelined him for most of the season. He found his way to the Miami practice squad where he impressed the coaching staff with his work ethic and good attitude, again working his way onto the final 55-man roster. Perry continues to contribute as a special teams player and running back.