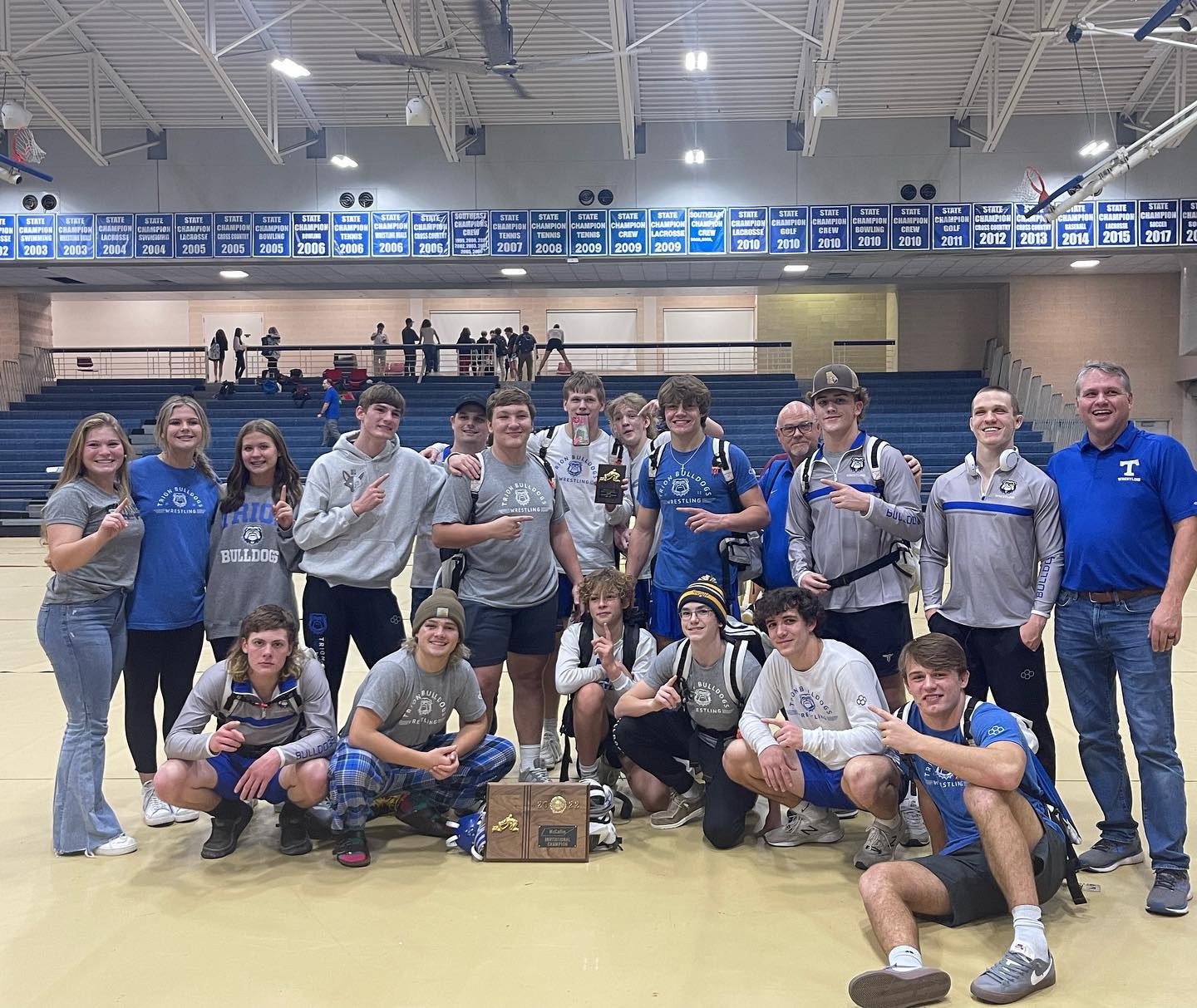 Trion High School's wrestling team is picking up where they left off last season, but their Team Championship at the grueling McCallie Invitational was a nice surprise, even for the Bulldogs.

The Bulldogs 227 team points placed them more than 40 points ahead of 2nd place Brentwood and gave all the Trion wrestlers some much-needed stiff competition as 2023 looms on the horizon.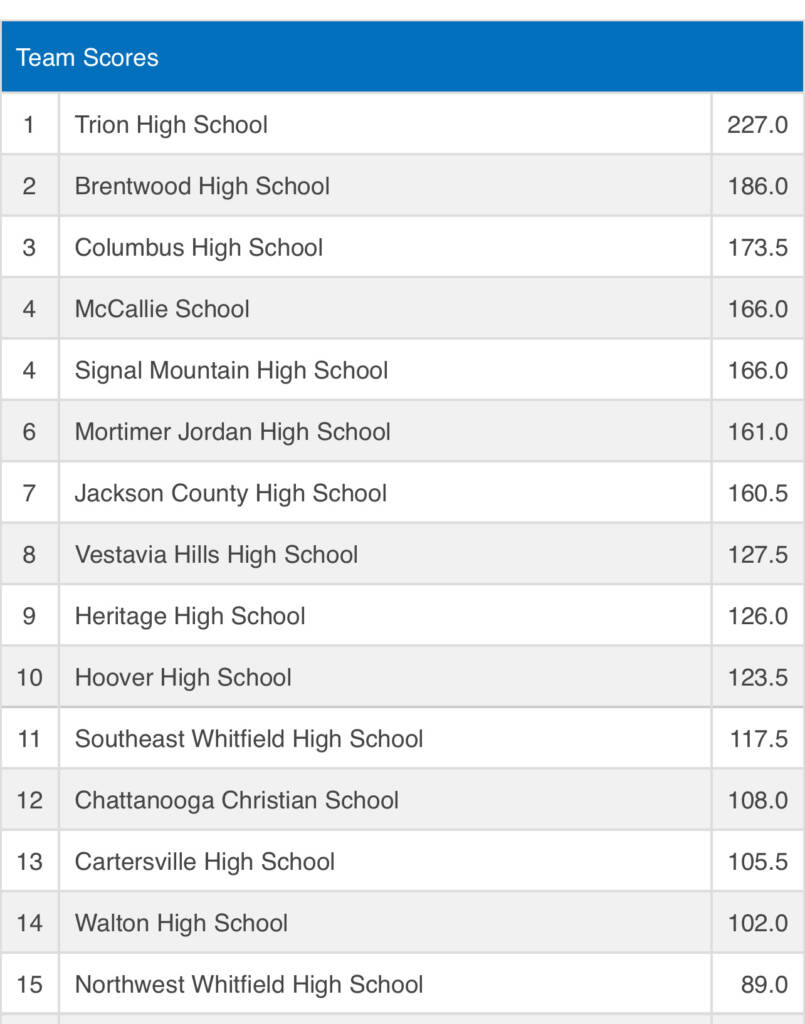 "I could not be more proud of our team. The majority of our team has only been practicing for a couple of weeks and I really did not know what to expect going in to the tournament. The McCallie tournament is the toughest tournament around our area with 37 great teams attending. Our boys are tough as nails and they are competitors. They never fail to amaze me," Bulldog Head Wrestling Coach Eric Brock said.
"We have won some really big tournaments in the past, like the Smoky Mountain Duals and the State Championship, but the McCallie tournament definitely ranks among them. You have a lot of teams from different states and divisions. Trion was the smallest school attending and for us to come out on top was a wonderful feeling. It gives our team and community something to be proud of," Brock said.
The win was even more surprising as the Dogs were led by THREE tournament champions. Defending State Champion, Toby Maddux (160) was a machine on the mat, going 4-0 with four Falls and not a single opponent escaping the 1st period against Maddux.
Lane Harris (220) continues to wreak havoc on the mat, extending his undefeated streak, going 5-0 and claiming the championship with a 1st period Fall in the championship bout against Alabama State Champ Andrew Sykes of Vestavia Hills. no wrestler saw the final period against Harris.
Nor did any opponents make it to the 3rd period against 2-time State Finalist, Logan Eller (195). Eller went 5-0 with five Falls and delivered John's Creek junior Brock Hacker his first loss of the season in the champions match. Eller, who recently signed a scholarship to wrestle at Appalachian State University, will join Maddux as heavy favorites to make the finals at the GHSA state championship tournament in February but the Dogs have a lot of wrestling to do if they want to see another team title. Trion placed a single wrestler in the Top 4 in the lower half of weight classes at McCallie but seniors Seth Huskins (125) 5th, Crawford Lee (132) 5th,  Andrew Jones (138) 4th, and Junior Cohen Blaschke (170) 3rd, were all big contributors to the team title at McCallie.
"Last season's state championship team was special. We lost a lot of seniors and have had some wrestlers waiting their turn. The expectations have been set and I can see the hunger in their eyes when they compete. They want to win another state championship," Brock said.