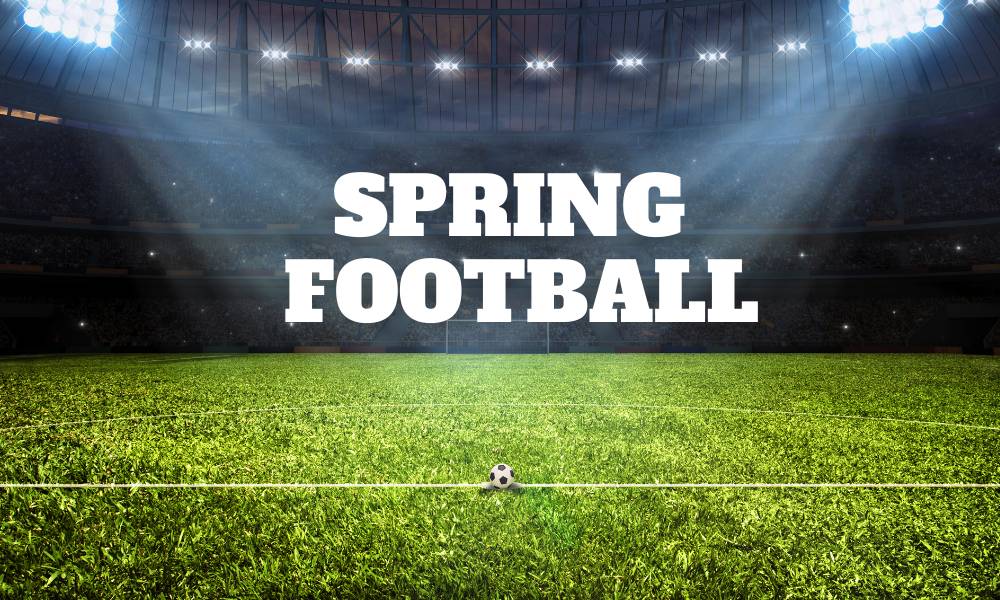 Spring football for the Trion Bulldogs has been pushed back. Spring for the Blue and White was slated to start April 28th and go through May 14th.

Coach Sean Patrick has announced the new Spring Practice dates will be:
5/4, 5/5, 5/6, 5/7 – Week 1
5/10, 5/11, 5/13, 5/14, 5/15 – Week 2
5/17 – Spring Game
The need for the change of spring practice for the Bulldogs is due to baseball, tennis, and middle school sports still being played. "I'm am so pumped about spring, and I think our kids are excited too," Coach Patrick said.
"I'm anxious to see how far we've come since last season, especially physically. We were so young last season. It's been cool to see how our kids' bodies have changed, and are changing due to the weight room. We have to be more physical as a football team, so we are going to knock the crap out of each other for ten days."
Offensively, Coach Patrick says he's thankful to not be installing a new playbook from scratch. "We can build on what we started last season. I'd like to see us be able to spread it around a little bit and complete some balls. We must improve in our passing game. Must improve on the OL, which I fully believe we will."
Defensively, he says the team will look different and will be installing a lot during spring, adding "again, we must improve along the the lines of scrimmage".
Last week, Coach Patrick announced the defensive will be coached by co-defensive coordinators, Dan Duff and Joe McCoy. "Duff and McCoy have been our head middle school coaches for the past few seasons. Duff had been a high school head coach for 20 plus years and McCoy had been a high school defensive coordinator for 20 plus years. They definitely bring a wealth of knowledge," Patrick said.