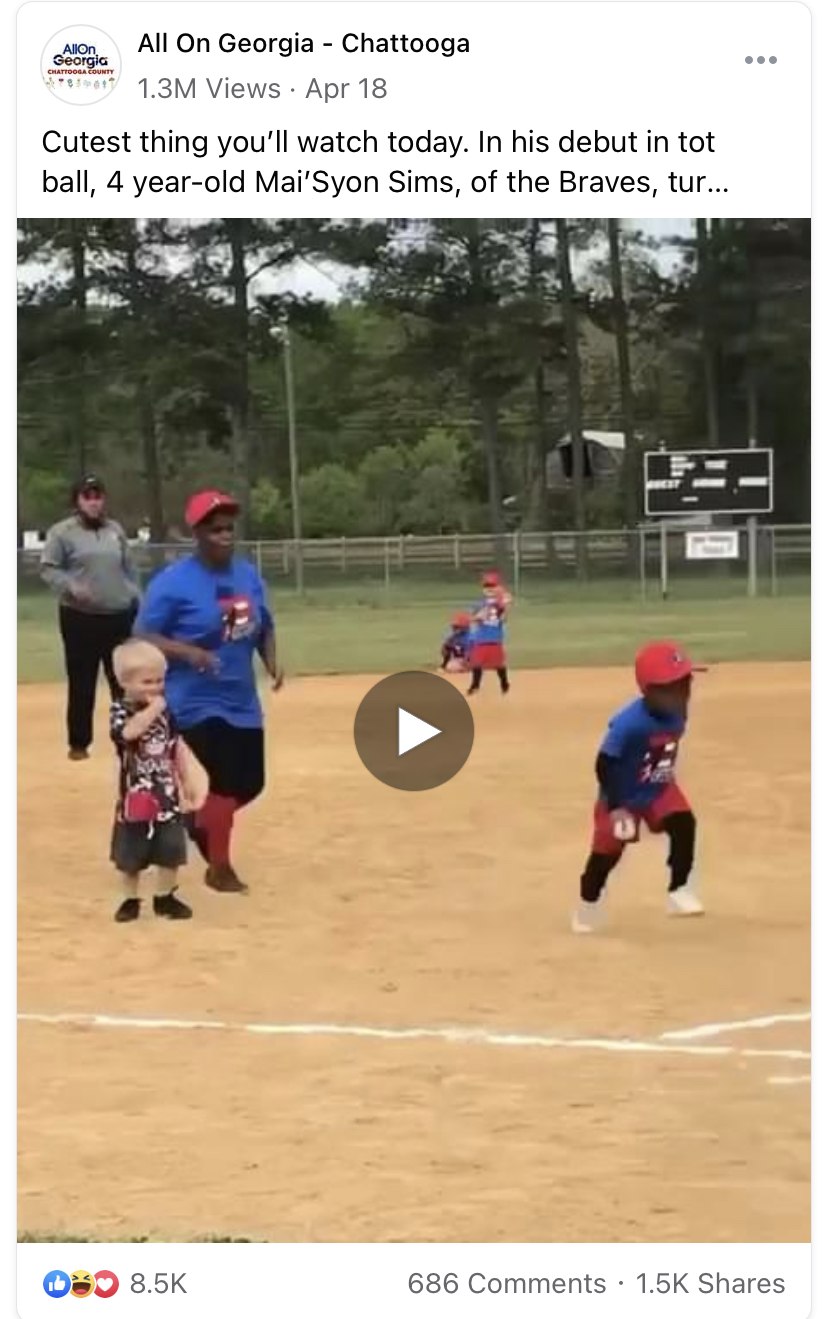 A video of a four year-old kid playing in his first tot ball game has now turned into a source of discussion and enjoyment. There is a possibility that the clip will leave you smiling too.

Originally shared on Facebook, the video clip has had 1.3 million views. Mai'Syon Sims was excited to be on the field in his first tot ball game for the Braves.
Use this link to watch the video: https://fb.watch/56M4Zk_OuS/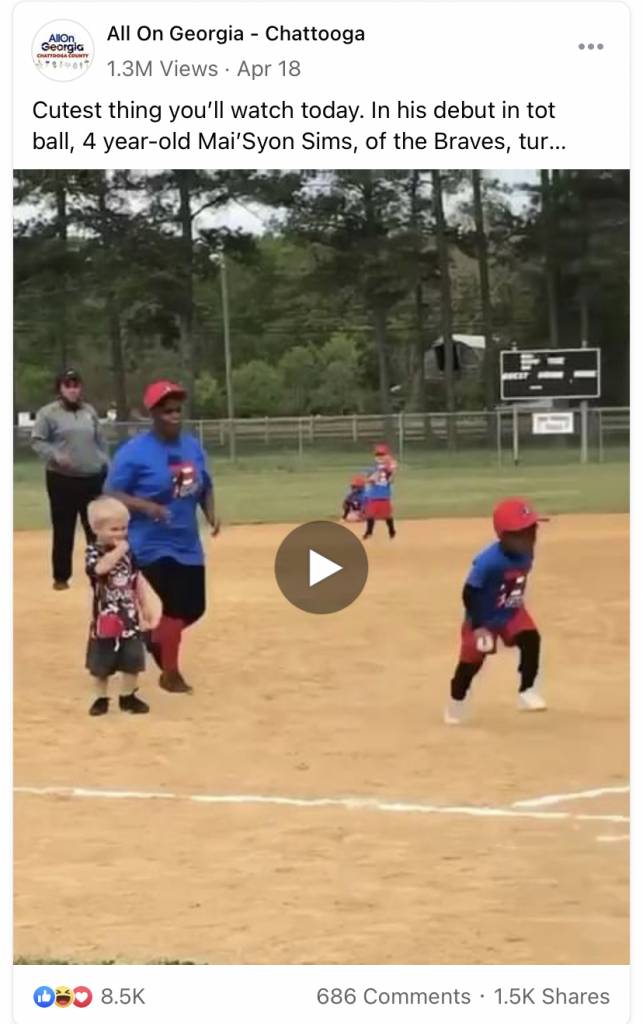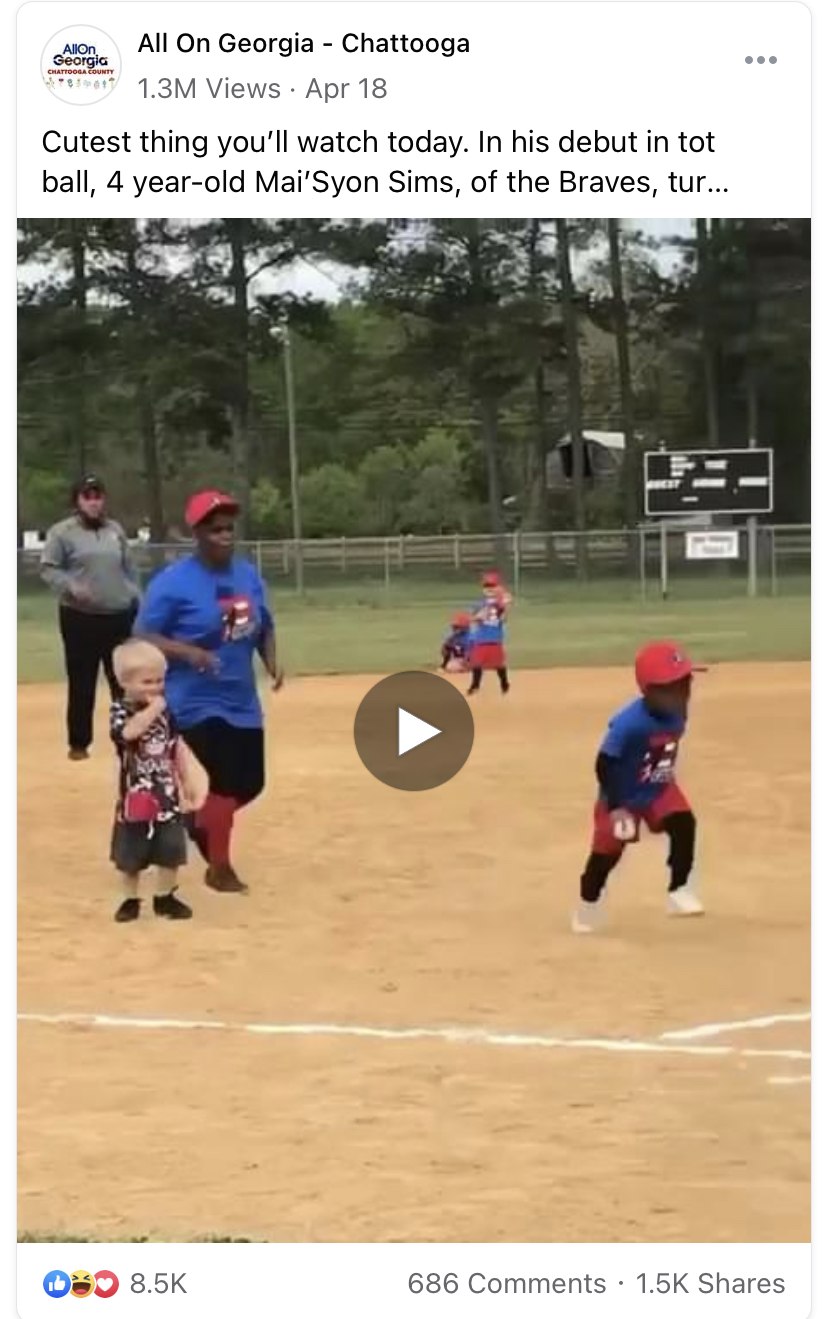 "My first reaction to Mai'Syon getting 1 million views just makes me hope everyone enjoyed seeing a 4 year old on the field after around this time last year we couldn't do this. He laughs every time he watches it he says LOOK AT ME!" Then he looks at Mai'Jhor, (his big brother) and ask what he thinks" This is Mais first official time being on a team and playing a sport (tot ball) but to him it's not. He has always thought he was a team member on Mai'Jhor's teams (football, baseball, basketball and track) because the kids and coaches always included him," Mai'Syon's Mom, Maisha Ludy said.
Mai'Syon is in currently in head start and will be going to Lyerly Pre-K next year.