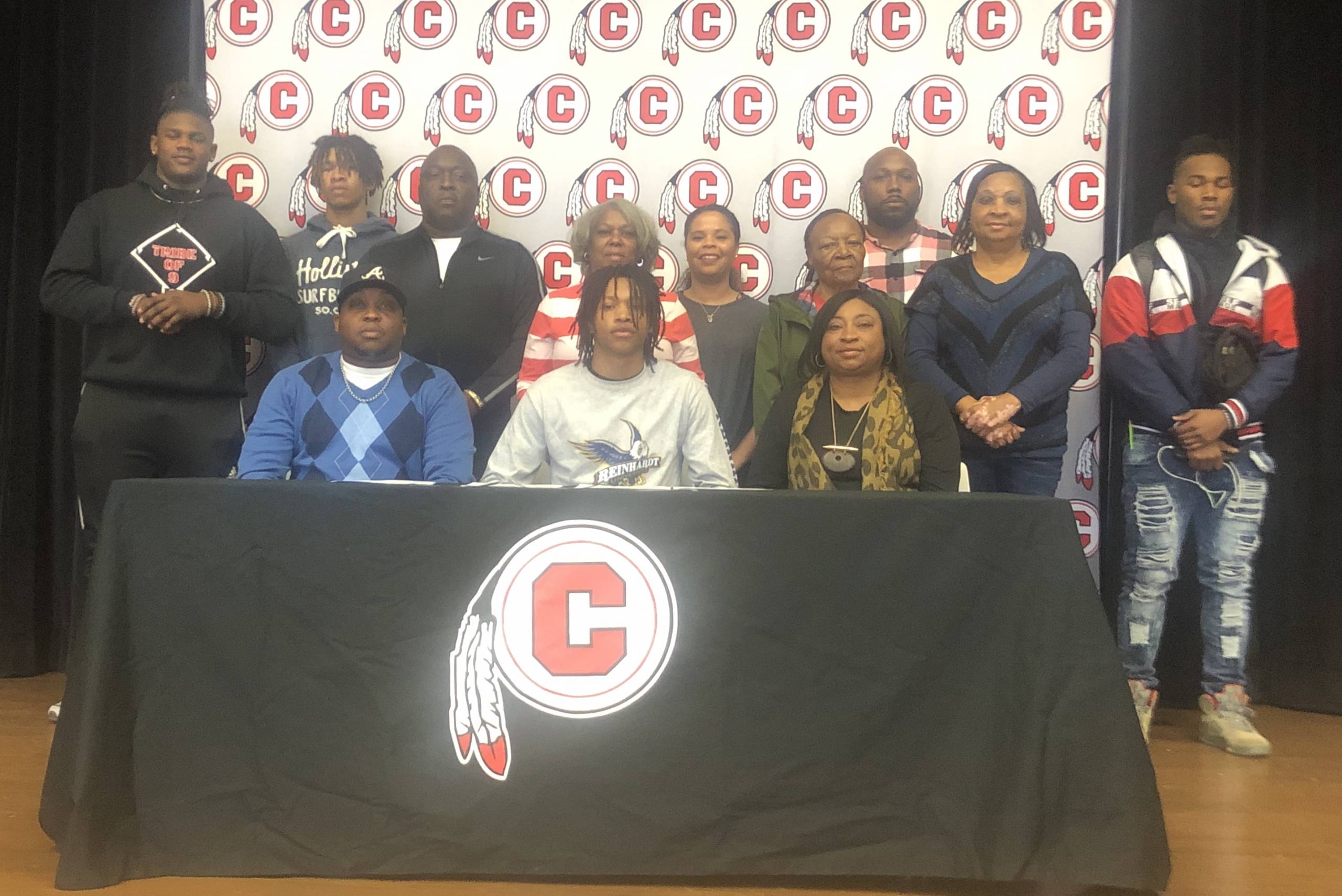 Chattooga Indian senior, Jamarious Mosteller signed with Reinhardt University on Friday to continue his education, football, and track career. Chattooga High School hosted a signing party for Jamarious and his family.
Jamarious said this was a special day one he has been working for since his days at the Summerville Recreation Center.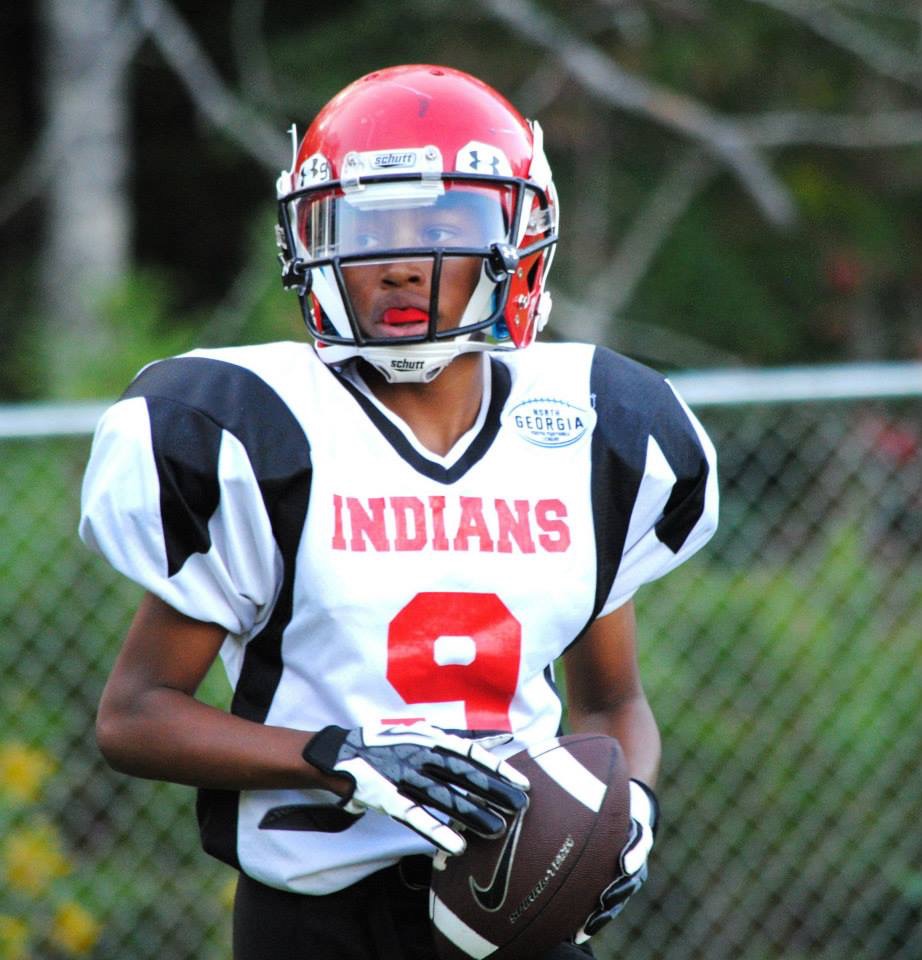 Former Chattooga High School Coach Charles Hammon coached Mosteller for all four years had this to say, "Jamarious is one of the top notch athletes to come through Chattooga. He is overlooked at times because he is so quiet, but he is one of the only athletes I know of who can play everything, football, basketball, run track and be good at everything. He can play quarterback, outside linebacker, defensive back, receiver and dunk a basketball."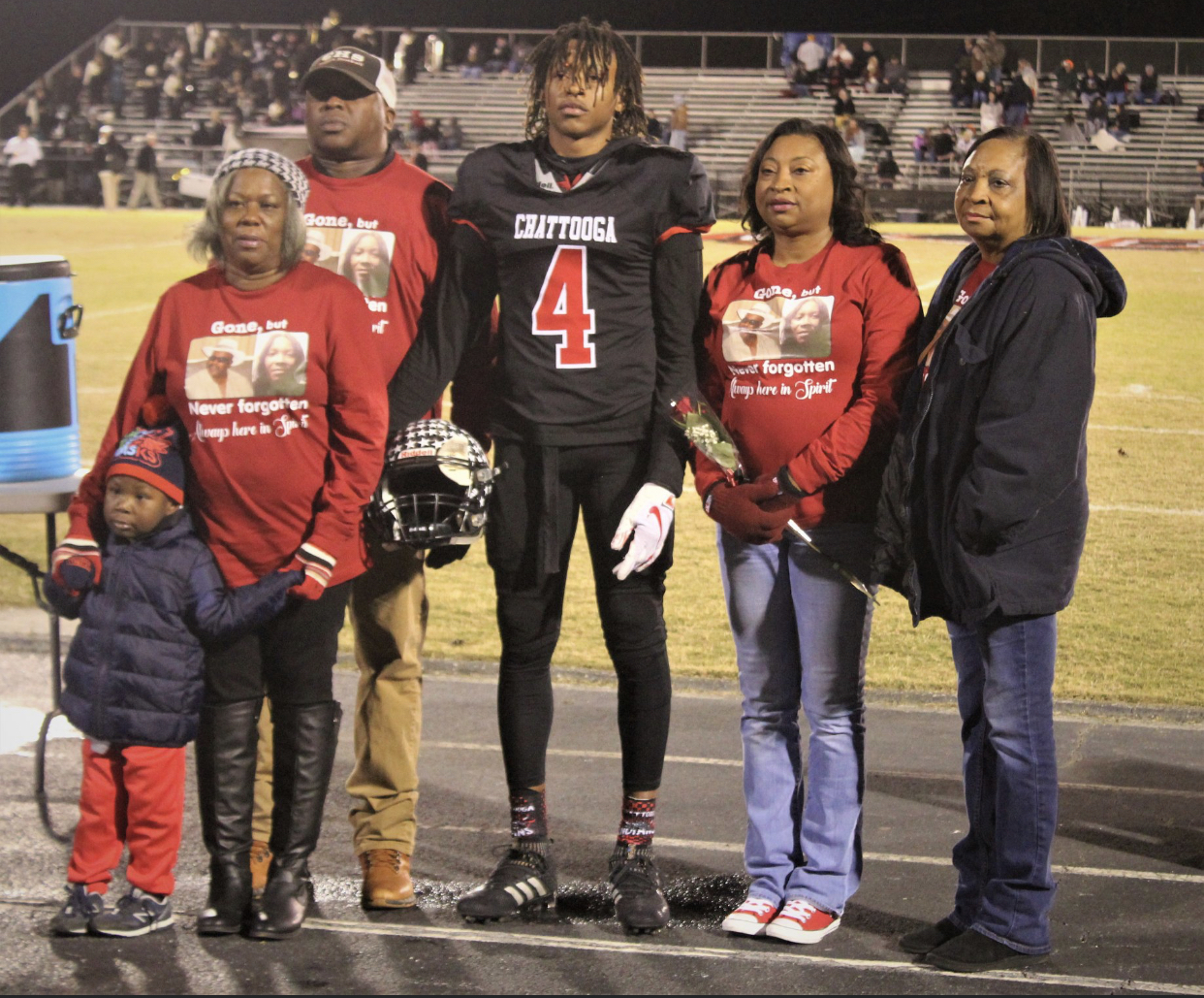 For his senior season, as the leading receiver for Chattooga, Mosteller hauled in 29 catches for 515 yards and 8 touchdowns averaging 17.8 yards a reception. Jamarious is a threat to score any time he touches the ball and added 156 yards rushing (2 touchdowns) and 327 yards of kickoff returns. He had 1010 All Purpose Yds; 16 Solo tackles, 37 Total tackles; 2 INTs, 3 Pass deflections and one forced fumble.
But he doesn't stop there, Mosteller remains one of Chattooga's top Track stars as a 3-time state qualifier in the Triple Jump while leading the Chattooga Basketball team to three Region Championships, scoring over 500 career points and being named to last year's All-Region 1st Team and is a key part of the Indians success on the hardcourt this season. Jamorious and the basketball team will be playing in the Final Four Saturday.
Jamorious signed at Reinhardt as a two sport athlete "he's one of the few athletes I know of to sign for two sports," Coach David Gann said.
In track Jamarious' accomplishments at Chattooga are: Freshman year – Region Champion in 400m and Triple jump. 4th place in State in triple jump.
Sophomore year- Region champ triple jump and 400m and STATE CHAMP in triple jump.
Junior year- Region runner up in triple jump, long jump, 400m and 7th in state in triple jump.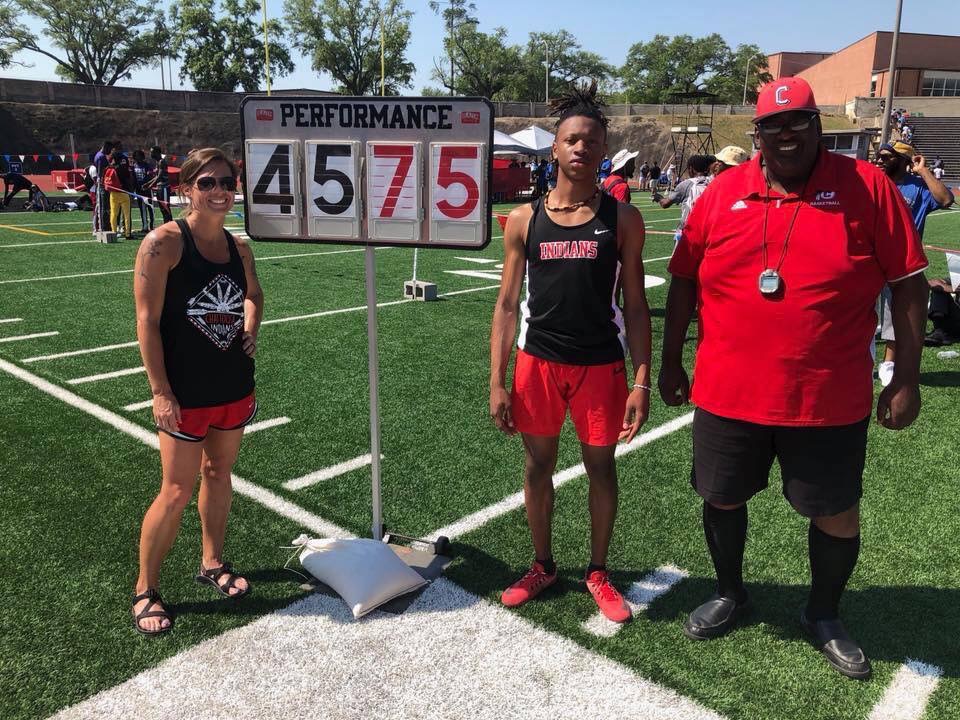 "Jamarious is a very talented all-around athlete and I wish him great success while continuing his football and track career at the next level," Chattooga Track Coach Renee Beasley said.
The Mosteller name has long been a legacy in Chattooga County athletics and Jamarious has been making headlines for ten years, Reinhardt University just landed a top notch student athlete.