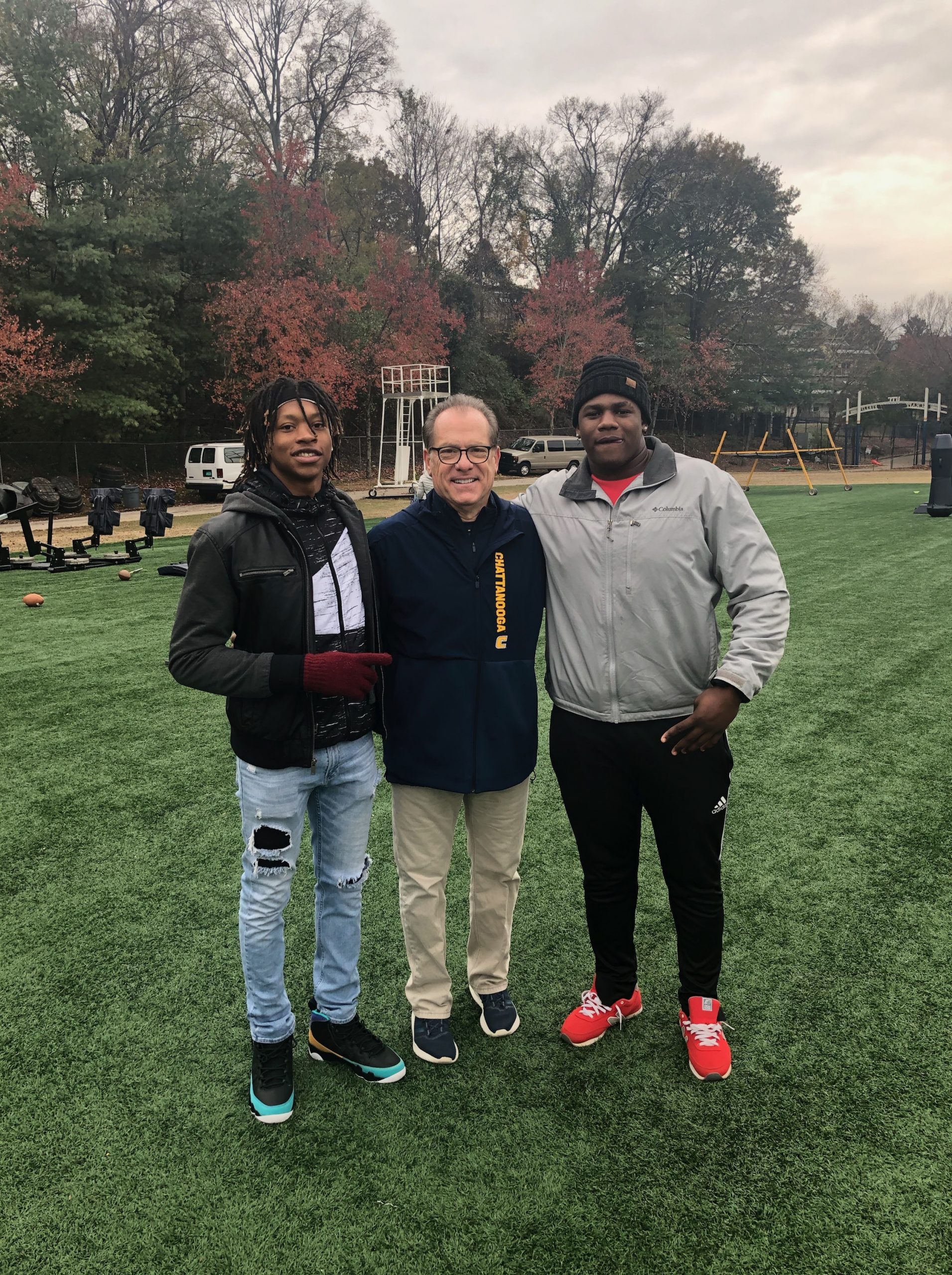 While the gridiron action has ended this season for the Chattooga Indians, the recruiting battles are in full effect for college coaches of all levels. The phones have been burning up at Chattooga High School for senior standouts Luis Medina and Jamarious Mosteller.

The University of Tennessee at Chattanooga offered scholarships to both Medina and Mosteller this morning.
Senior Defensive Lineman, Luis Medina has been on the recruiting boards of several colleges since his sophomore season. Currently, Medina has over 30 offers to play at the next level. At 6'2" and 285 lbs, Medina wrapped up his final year with another dominating campaign.
Medina's 2019 stats:
38 solo tackles – 38 assists — 76 total
14 tackles for loss—2 sacks—1 hurry
1 PD—2 FR—1FF
34 KO—1723 yards—3 TB
3 PAT—5 attempts
Medina recently dropped into Boca Raton, Florida to visit Florida Atlantic University and met with coaches Lane Kiffin and Monte Kiffin. FAU was quick to add to the list of offers for Medina, which include offers from Coach Charlie Strong and the University of Central Florida and Troy University. But Medina told AllOnGeorgia he is still weighing offers from many other schools. All of these schools have been in contact with Medina and his coaches working to squeeze in more visits for face-to-face time as the window before National Signing Day closes.
Senior athlete, Jamarious Mosteller, was the leading receiver for Chattooga, Mosteller hauled in 28 catches for over 500 yards and 8 touchdowns. Jamarious is a threat to score any time he touches the ball and added 156 yards rushing (2 touchdowns) and 327 yards of kickoff returns. But he doesn't stop there, Mosteller remains one of Chattooga's top Track stars as a 3-time state qualifier in the Triple Jump while leading the Chattooga Basketball team to three Region Championships, scoring nearly 500 career points and being named to last year's All-Region 1st Team.
Mosteller is being recruiting for Track as well as football since his freshman year. During that time, he had picked up recognition such as Region Champion in 400m and Triple jump and finished 4th place in State in triple jump. Sophomore year- Region champ triple jump and 400m and STATE CHAMP in triple jump. Junior year- Region runner up in triple jump, long jump, 400m and 7th in state in triple jump.
Mosteller's football season stats:
39 carries—156 yards—2 TD
29 receptions—515 yards—8 TD
19 KR—327 yards
16 solo tackles—21 assists—37 total
2 interceptions—3 PD 1 FF
1,010 All purpose yards
Meanwhile, Indian coaches continue their player promotion efforts through technology and their vast network of College coaching connections.
UNDERCLASSMEN ON THE RADAR
While the seniors have gotten the lion's share of recruiting, the Indians have a stable of underclassmen who are already turning heads themselves and made several unofficial college recruiting visits.
Junior, Cash Allen and sophomores, Shaun Lester, Cole Cavin, and Rowan Burdick had several unofficial recruiting trips this season to SEC and ACC colleges.
Chattooga Coach David Gann recognizes his role in not only recruiting and developing players at the middle and high school levels, but also knows that exposing the athletes to a wide audience of college coaches eager for young talent is a critical part of the coaching duties. The season never really ends as the winter is spent identifying their own needs for the upcoming season, scheduling for the spring training regime, setting the game schedule and preparing for the Summer Camp schedules.
The Chattooga coaching staff has seen overwhelming success with finding homes for their players looking to move on to the College level and their work is paying off for more success stories with Medina and Mosteller.