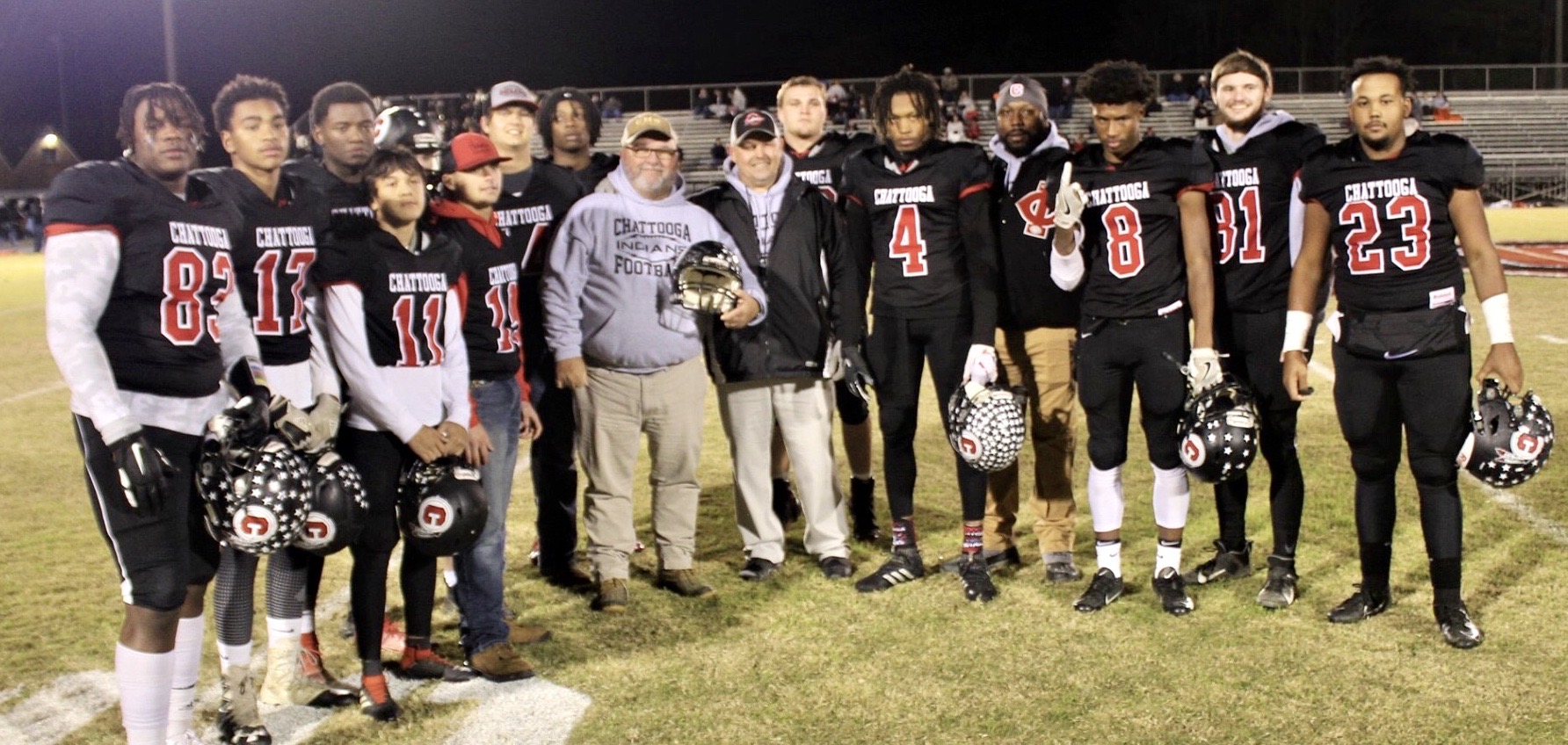 The End of an Era
For nearly two decades, a stocky silhouette prowled the sideline for the Chattooga Indians. Now, after 18 seasons coaching defense for the Indians, Coach Bob Smith is hanging up his whistle.
Coach Smith led some of the best defensive units in Chattooga Football history. He was defensive line coach under Coach John Starr in the late 90's and helped bring the Indians to multiple playoff appearances in the early 2000's. Over the past seven seasons, his illustrious career has had a remarkable second act as Defensive Coordinator under Coach Charles Hammon. During that time, Smith orchestrated the defense that, in 2016, advanced to the GHSA quarterfinals for the first time in school history. To top that feat, in 2018, Smith's defense allowed just 6 points as the Indians won their first playoff game at the Little Big Horn.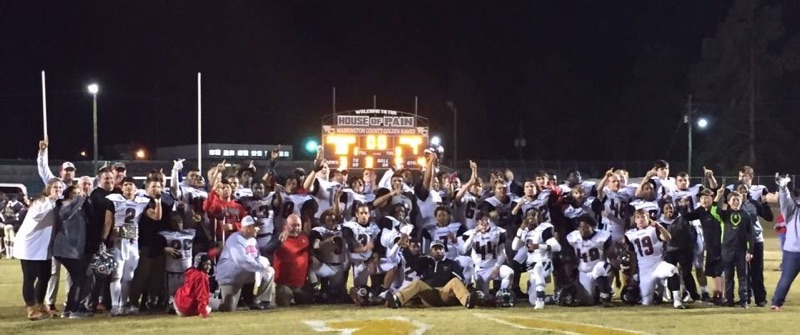 Bob Smith returned to the field for his 18th and final season this year and tonight, will lead his Tribe as they head south to LaGrange and face off against the 4th Ranked Callaway Cavaliers for the opening round of the GHSA playoffs and Chattooga's record 7th consecutive post season appearance.
Humble Beginnings
Smith himself was a Nose Guard at Hokes Bluff High School before attending college at the University of Alabama.
"Any good defensive coach embodies toughness and instills that in his players," recalls Russell Smith, the son of Coach Bob Smith. "My dad has always coached with an edge, and his players appreciated it, including me." Russell reflected on his own days with his dad as a coach.  "As someone who was never the biggest or most gifted, I played with a chip on my shoulder and refused to back down from a challenge because of who my dad is." The younger Smith remarked on his father's methodology for getting the most out of his players. "My dad often sought unconventional ways to motivate his players. A well-timed choice word here-or-there often caught his young men by surprise and endeared him to them. He used to tell me a lot, 'Son, there's nothing wrong with being tough.'"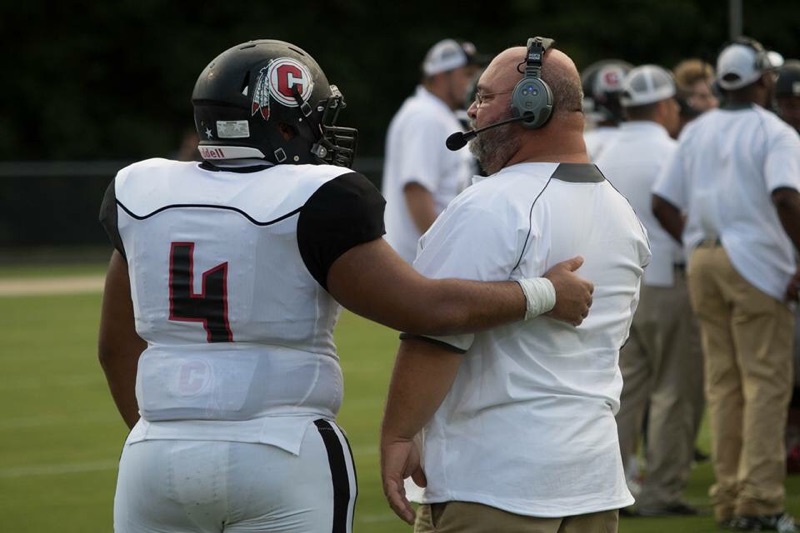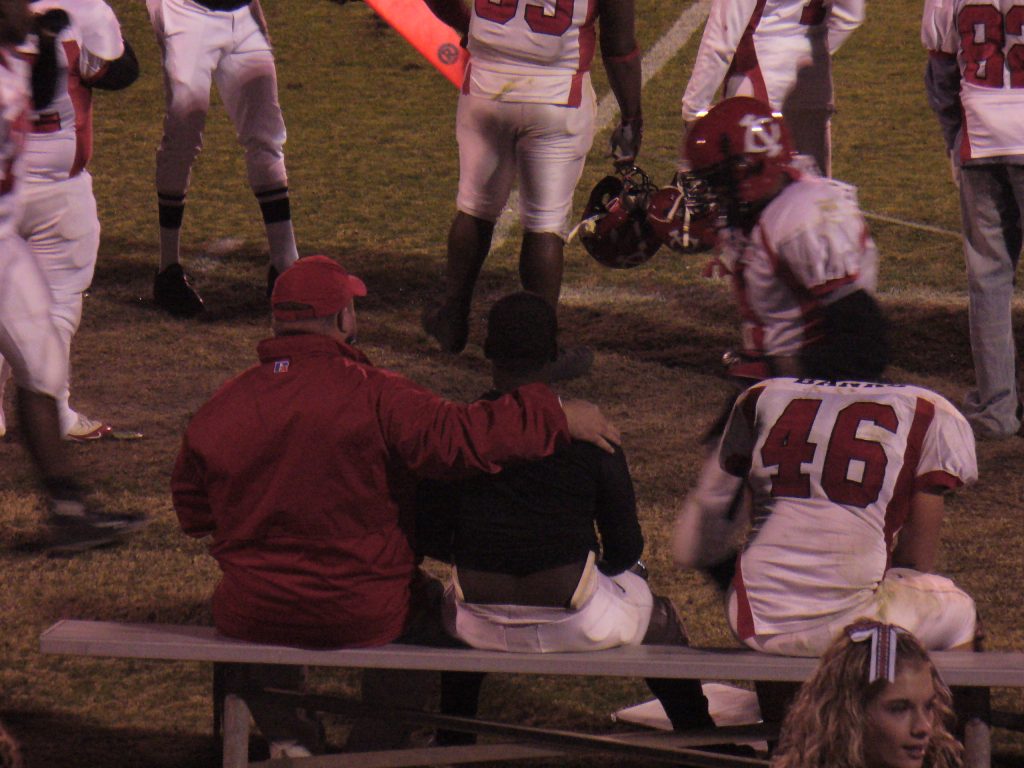 Coach Smith taught players in a way that instilled confidence in them to overachieve and play above self-imposed limitations.
Coach John Starr was the first to put Smith to work on the sidelines at Chattooga and still remembers the tenacity of Smith's coaching style. "Captain, (as Coach Starr refers to Smith) is the epitome of a true Chattooga Indian." said Starr. "Blue-collar, hardworking, no excuses." Starr goes on to to highlight that Smith has been much more than just a coach right from the start. "His outstanding coaching ability a lot of times was over shadowed by his high character and love for his player. During our time together, he took whatever players others coaches didn't, want and made them great. Bob is a lot more than an assistant coach, he is a genuine friend," said Starr.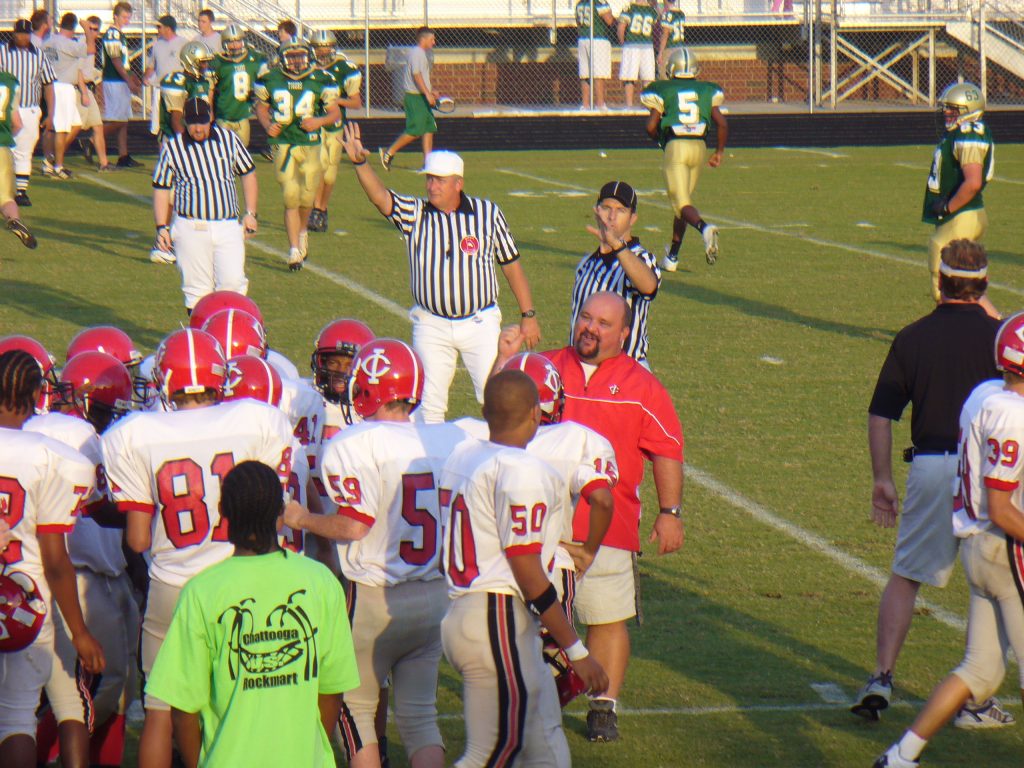 Go For Two
In 2004, the Indians were in a heated region game at Pepperell that more closely resembled a brawl. Chattooga was trailing 21-7 late in the second half. Leaning on outstanding athletes like Jacquez Wiggins, Ronnie Wiggins, Lovett Johnson, and QB Brett Wilson, the Indians launched a comeback that pulled them within one point of the Dragons with less than two minutes remaining in the game. Instead of kicking to tie, Coach Starr opted to go for the 2-point conversion and the win. Coach Smith had noticed a pattern with the Dragon defense, and casually suggested running a play action pass to the Offensive Coordinator on the headset. What he didn't know was that Coach Starr heard that suggestion on the headset. Starr believed in Smith's nose for the defensive tendencies and took the suggestion. The result was a tight-end reception that won the game, and Coach Starr still praises his assistant coach for his keen observations and the foresight to know how to outfox an opponent. "That's who my dad is as a coach. He trusted his players and helped them to trust themselves," said Russell.
In 2007, Coach Smith guided a young Senorise Perry as a kickoff specialist and punter. One of the  favorite stories about Smith and special teams occurred during a playoff game in against Macon County. Perry was hit hard by a Macon player on a 3rd down play. On 4th and long, deep in their own territory, Senorise took the snap and ran for an Indian first down instead of punting. The play was NOT what Coach Smith had called for and, as Senorise came off the field, Smith simply said, "Hey, let's not do that again." Perry flashed his signature smiled  and just nodded in understanding.
Beyond the Sidelines and the Friday Night Lights
Outside of football, Coach Smith maintained relationships with many of his players over the years. He coached All-Area defensive linemen such as Josh Powell, John Starr II, and current Indian defensive standout, Luis Medina.
Indian Head Coach Charles Hammon has plenty to say about his right hand man. "Bob Smith is an iconic figure in Chattooga education and athletics. He has been a part of 30 years of helping students achieve both on the field and in the classrooms." said Hammon. But even more than his abilities as a coach and classroom educator, Hammon pointed out the character of Smith as his biggest asset to the school and the team. "He is what I would want every young man to grow up and be…he is hard working, honest, loyal and firm." That sentiment has brought the two men closer than just a coaching duo who have become part of Chattooga football lore. "It is a great honor to call Coach Smith my friend and I wish him and his family only the best in the years to come."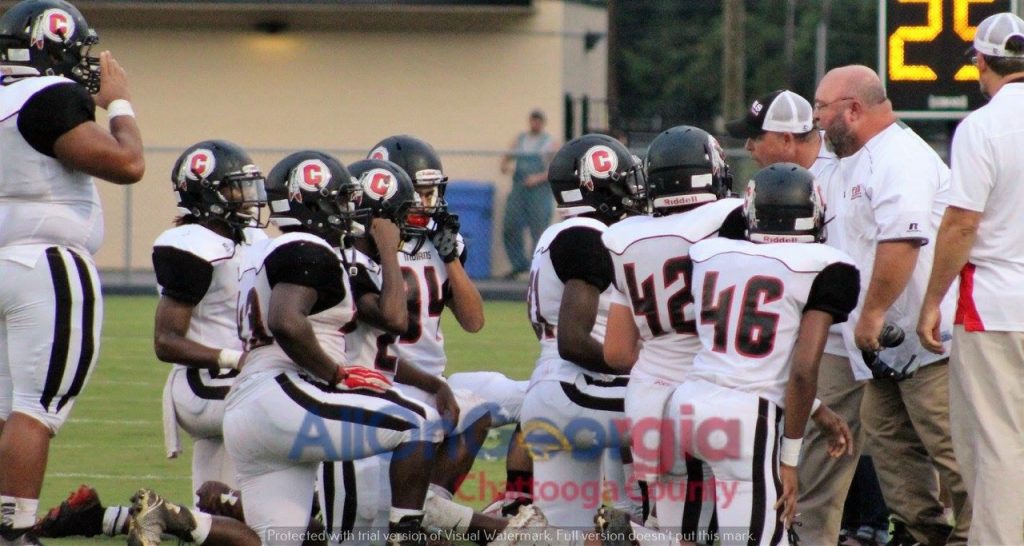 HoneyDale Housch recalls working with Coach Smith over the years, "I first met Bob when I was a kindergarten teacher at Summerville Elementary and he was the P.E. Coach there. He was and still is one of the nicest, most kind-hearted guys you will ever meet. His love for kids has shown through his teaching and coaching careers. My best memories of Bob were shared with me by his son, Russell, who was in my class. I won't share them here, but trust me, Russell had some good ones! Bob knows which ones I particularly enjoyed teasing him about."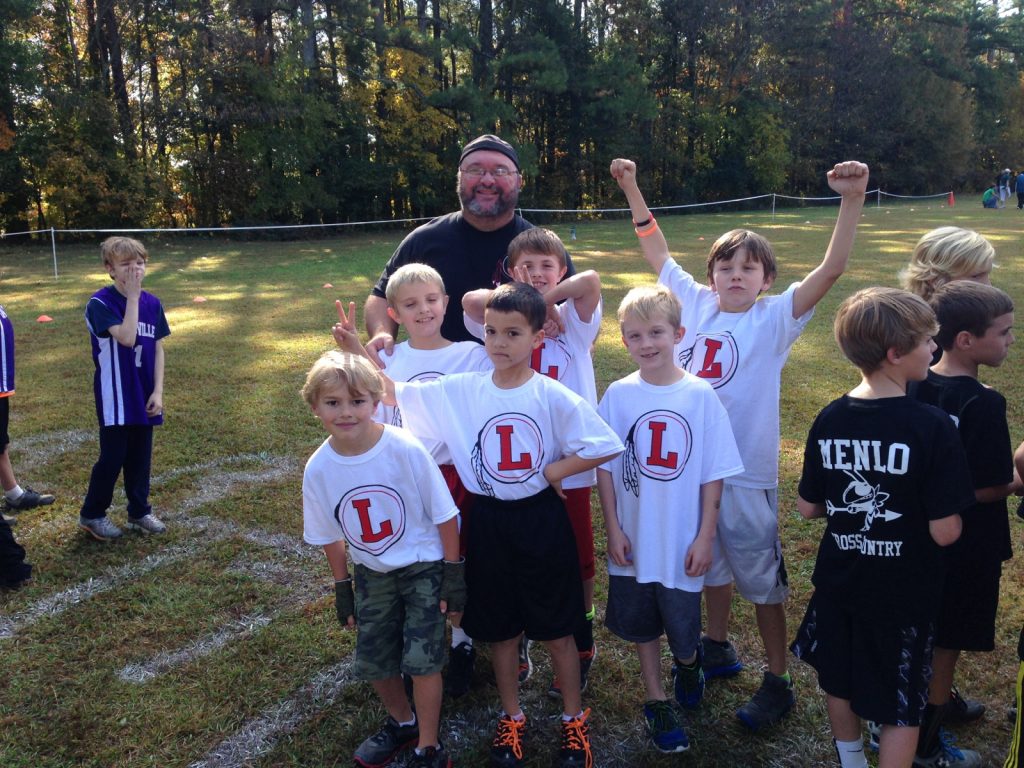 Coach Smith will finish his final school year as the P.E. Coach of Leroy Massey Elementary School and the much-respected Defensive Coordinator of the Chattooga High School Indians. His retirement begins in June and, while enjoying those well-earned years to come, Smith will still be watching football from the luxury of the stands or his own living room chair. But the sidelines won't be same at the Little Big Horn without him. And his presence and influence will not soon be forgotten.