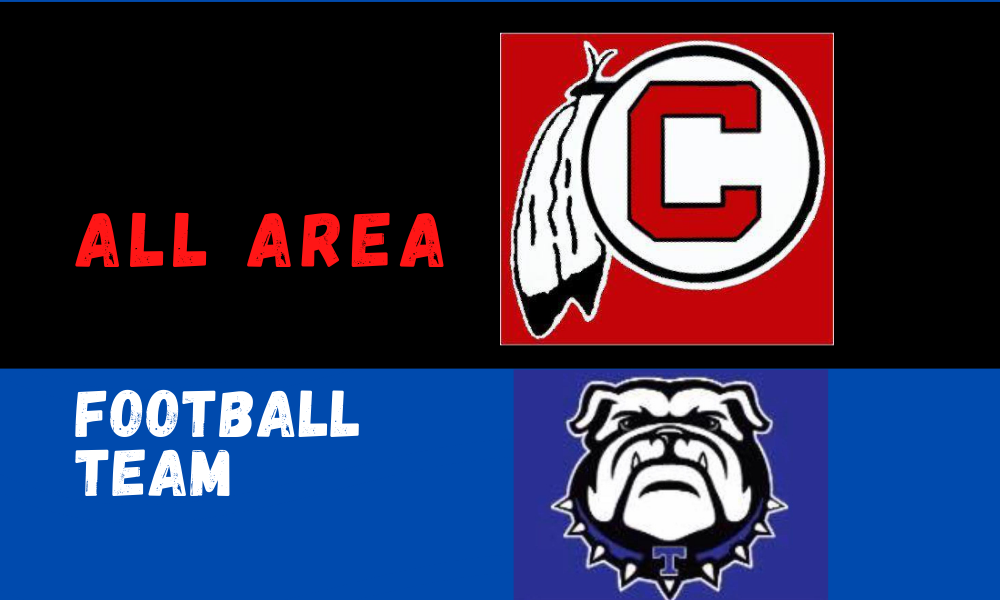 Several football players from both local high schools were selected to the 2020 Rome News-Tribune All-Area Football Team.

Making first team all-area from Chattooga High School was Cash Allen, Nic Hester, Rowan Burdick, and Devon Heroch. Trion High School had one Bulldog selected to first team all-area, Brantley Wilbanks.
Chattooga's LaShaun Lester and Trion's Rob Brown were named to the second team all-area.
See the complete list below:
Offensive Player of the Year
Javin Whatley, Rockmart, Quarterback
Defensive Player of the Year
Bryant Wilkinson, Rome, Defensive End
Freshman of the Year
Reece Fountain, Rome, Quarterback
Coach of the Year
Jamie Abrams, Cedartown
FIRST TEAM OFFENSE
Pos. Name School Grade
QB Javin Whatley Rockmart Sr.
QB Cash Allen Chattooga Sr.
RB EJ Lackey Rome Sr.
RB DJ Rogers Pepperell Soph.
RB Joseph Wallace Model Sr.
WR Jaquavious "Jay" Wise Rome Sr.
WR Nic Hester Chattooga Fr.
TE Martavious Collins Rome Fr.
OL Dawson Duncan Pepperell Sr.
OL Owen Henderson Model Sr.
OL Jacob Rush Cedartown Sr.
OL Grant Taylor Armuchee Sr.
OL Davis Watson Darlington Sr.
K Brinson Sumner Darlington Sr.
ATH Patrick Shelley Darlington Jr.
FIRST TEAM DEFENSE
Pos. Name School Grade
DL Will Blalock Model Sr.
DL Travis Brown Rockmart Sr.
DL Sherman Davis Rockmart Sr.
DL CJ Washington Cedartown Jr.
DL Bryant Wilkinson Rome Sr.
LB Harrison Allen Darlington Sr.
LB Brantley Willbanks Trion Jr.
LB Darius Smith Darlington Soph.
LB Jaxson Thomas Coosa Sr.
LB Devon Heroch Chattooga Jr.
DB Rowan Brudick Chattooga Jr.
DB JJ Leath Rome Sr.
DB Bryson Hill Rome Jr.
P Fernando Lopez-Romero Rome Sr.
ATH Jayden Johnson Cedartown Sr.
SECOND TEAM OFFENSE
Pos. Name School Grade
QB Drew King Unity Christian Sr.
QB Reece Fountain Rome Fr.
RB Rob Brown Trion Jr.
RB Leshaun Lester Chattooga Jr.
RB Harlem Diamond Cedartown Soph.
WR Thomas Speed Darlington Sr.
WR Dennis Sims Rockmart Soph.
WR J.J. House Armuchee Jr.
OL Lem Azlin Pepperell Jr.
OL Clay Crawford Pepperell Sr.
OL Chris Ridling Model Sr.
OL Luke Lewis Darlington Sr.
OL Jaylon Stephenson Cedartown Jr.
K Will Helton Pepperell Sr.
ATH Eli Thompson Unity Christian Soph.
SECOND TEAM DEFENSE
Pos. Name School Grade
DL Stephalin Greene Rome Soph.
DL Connor Buffington Armuchee Sr.
DL Jai Barnes Cedartown Jr.
DL Chris McCluney Darlington Jr.
DL Bailey Mohler Unity Christian Jr.
LB Daquan Banks Rockmart Jr.
LB Eli Barrow Cedartown Soph.
LB Joey Samples Model Soph.
LB Nick Threadgill Coosa Sr.
LB Tyler Watkins Darlington Sr.
DB Marsyan Griffin Pepperell Sr.
DB Martel Hight Rome Soph.
DB Sam Silver Model Sr.
DB DJ Hames Coosa Soph.
ATH Richmond Sims Model Sr.
HONORABLE MENTION
ARMUCHEE: Cade Cordle; CEDARTOWN:Jeremiah Johnson, Demarieo Sims; COOSA: Josh Dixon, Justin Hammons, Keshawn Kindred, Cameron Lowe, Jose Reyes; DARLINGTON:Thomas Bethel, Gatlin Hancock, DJ Johnson, Joe Marion, McDurmon, Briant Powell, Burke Schrimsher; MODEL: Hunter King, Jahari Merritt, Hayden Warner, Anthone Williams; PEPPERELL:Kolby Davis, Trey Forcier, Chase Gresham, Preston Goggans, Levi Lane, Drake Miller, Gage Owens, Tra Robinson, Jon Shields, Brennan Tillery, Matthew Waddell; ROCKMART: Dedric Gibson; ROME:Tyson Brown, DK Daniel, Jyrinne Griffin, Desmond McCombs, Alto Moore, Shaun Nelson, Omarion Peugh, Jakiah Webb, Guy Vilsaint, Zataerian Vilsaint, Jalen White, Steven White; UNITY CHRISTIAN: Levi Lodge, Samuel Mumpower, Caleb Thompson.