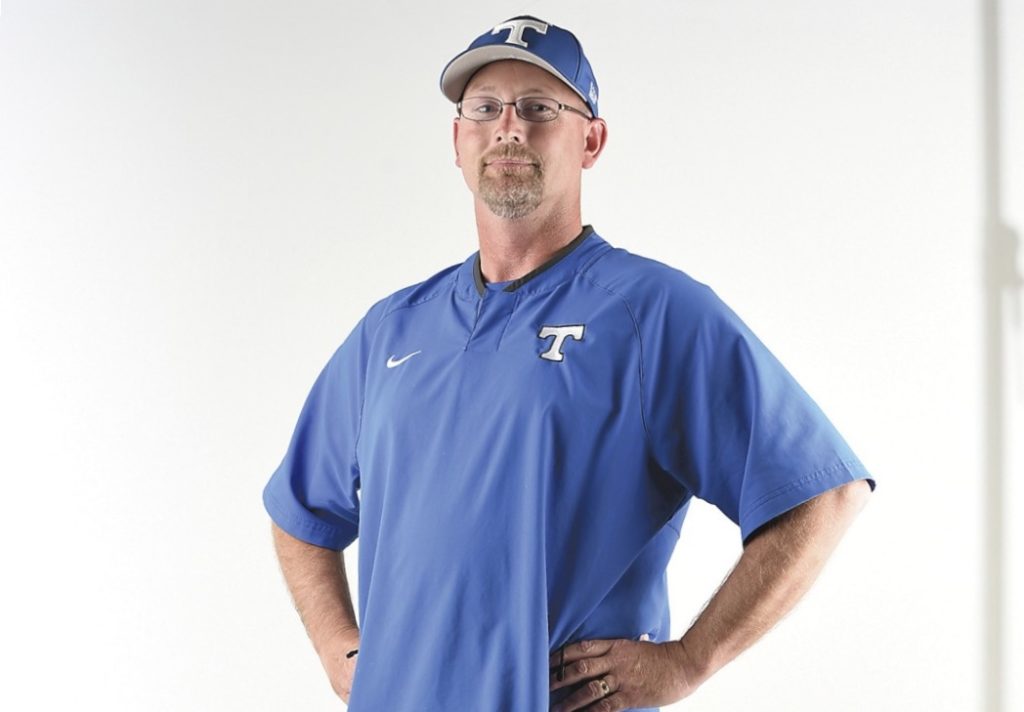 Trion Softball's Head Coach Jason Lanham reached his 200th career win in a 12-0 shutout over Campbell on Saturday.

Coach Lanham has been coaching for over 20 years at various levels and currently serves as the head softball coach at Trion High School. He has over 250 high school career baseball wins and, in just nine years, has amassed 200 high school softball wins.
Also during his time at Trion, Coach Lanham has served with the THS football team as a varsity assistant football coach and special teams coordinator.
Lanham has numerous accomplishments during his tenure at Trion High School including being named the 2017 Georgia Dugout Club Single A Softball Coach of the Year, the 2016 Chattanooga Times Free Press Scrappy Moore Overall Coach of the Year Finalist, the 2016 Chattanooga Times Free Press "Best of Preps" Baseball Coach of the Year, the 2015 Georgia Dugout Single A Softball Coach of the Year, the 2015 Region 6A Head Coaches Selection Softball Coach of the Year, the 2015 GACA Region 6A Softball Coach of the Year, and the 2014 Rome News Tribune Softball Coach of the Year.
At the helm of the Lady Bulldogs, Lanham led the 2015 team to their first ever Region 6A Championship and the GHSA Single A Softball State Runner-Up. The 2015 Lady Bulldogs also set the school record for most wins at 30. In addition, Lanham also took the Lady Bulldogs to the 2017 State Championship game. The Lady Bulldogs have now been to a School Record five consecutive Elite Eight Softball State Championship Tournament appearances in Columbus. The 2018 Lady Dogs finished 3rd and with eight returning seniors Lanham is hoping for another great Columbus performance.
Furthermore, Lanham's Lady Dog softball teams have produced 12 Total GACA All State Single A Softball Players and nine softball college scholarship offers.
As the head baseball coach, Lanham led his team to the 2013 GHSA Baseball Final Four and the 2016 GHSA Baseball State Championship series where his club finished as state Runner-Up. Bulldog Baseball had four consecutive Sweet 16 Baseball State Tournament appearances and a overall postseason record of 16-10 under Lanham's leadership. In addition his squads have produced eight Georgia Dugout All-State Single A Baseball Players, 9 Baseball College Scholarship offers, and one major league draft pick.
Lanham currently serves as the Athletic Director at Trion High School.