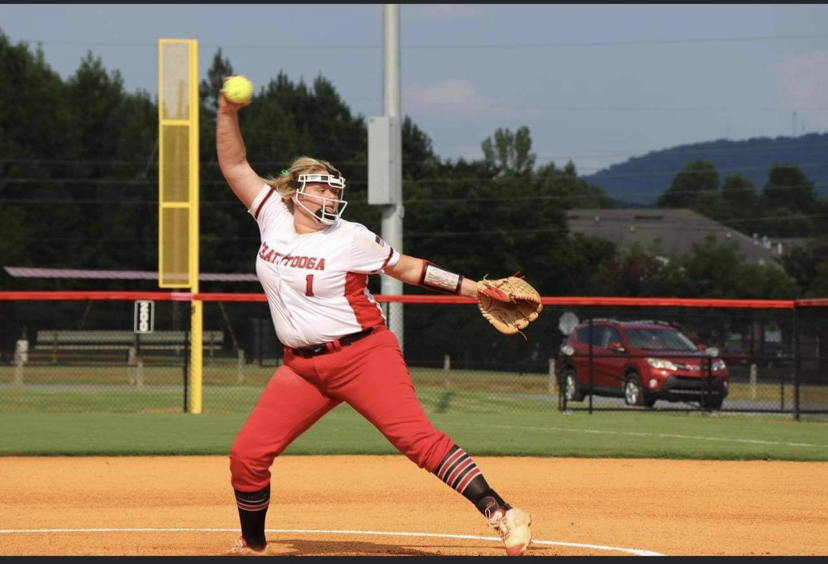 The Lady Indian Softball Team defeated Armuchee 8 to 1, and with the win the team set three school records.
First time to win ten straight games to start the season.
First time a player hit three home runs in a game.
First time to hit five home runs in a game with Emma Howard hitting three and Ally Croy hitting two.
According to Indian Head Coach Jeff Bennett the success is due to, "right now we are playing as a team, the girls are having fun and supporting each other. We are getting good pitching from Emma and Clara. Our hitter are doing things we are supposed to by moving runners."
Armuchee game Recap:
Chattooga Lady Indian Softball defeated the Armuchee Indians 8-1 on Wednesday thanks in part to Emma Howard, who drove in four runners.
Howard drove in runs on a home run in the first, a home run in the fourth, and a home run in the fifth.
Chattooga fired up the offense in the first inning when Ally Croy hit a solo homer.
The Lady Indians notched three runs in the fourth inning from home runs by Croy and Howard and a single by Libby Veatch.
Howard was credited with the victory. The pitcher lasted five innings, allowing two hits and one run.
Kelsie Burkett took the loss for Armuchee. The bulldog lasted three innings, allowing six hits and five runs while striking out one.
Chattooga tallied five home runs on the day. Howard put one out in the first, fourth, and fifth innings. Croy had a long ball in the first and fourth innings.
The Lady Indians Varsity totaled nine hits in the game. Howard and Croy each had multiple hits. Howard went 3-for-4 at the plate to lead Chattooga in hits.
The Lady Indians will host Model today at 5:30. Come out and and support the Lady Indian Softball Team.