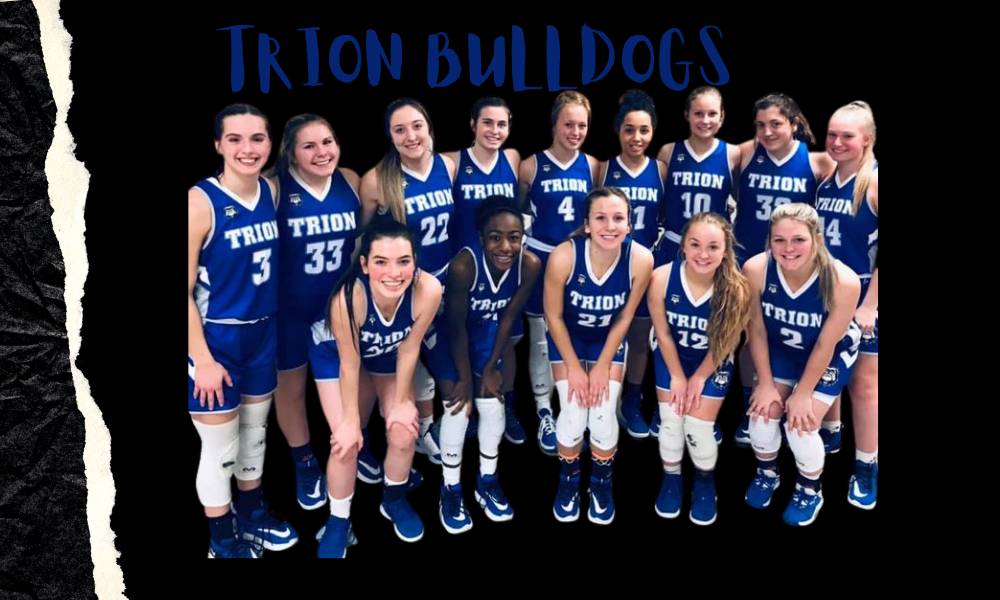 In his third year as head coach of the Trion Lady Bulldogs, Coach Justin Gentry is pleased with his team's progress in the process. The Bulldogs are undefeated (5-0) in region play and 11-3 overall.

"So far, I have been very pleased with our team's performance this season. The girls are a very fun team to watch. They play fast and have a really strong defensive mindset that helps fuel our offense. We have had great leadership from this senior class and we've got some great, young talent that has boosted us on both ends. It's been really fun, because there's really no ego that gets in the way. They only care about playing with and for each other, not about individual performances."
The Lady Bulldogs are led by Chloe Murdock(Sr.) with 17 points, 8 rebounds, and 3 steals per game. "Typically everyone chips in a bit to help on the offensive end, great team scoring helps us. Summer Vaughn(Sr.) is a great energy person for us, she just makes things happen. Defensively, we are led by I'ziah McCutchins(Fr) who plays amazing on-ball defense every game and is supported by a group behind her that forces 24 turnovers per game and has held opponents to 30% shooting on average," Gentry said.
Looking ahead Coach Gentry says he feels the team will continue to grow and battle together. "We still have five more region games to play and will be challenged in those. I expect these girls to continue to improve and make a strong playoff run as we head into the region tournament."
Coach Gentry was quick to highlight that his team was not the only girls basketball team who was undefeated in region play, "the  JV is currently 6-0.  We have a strong young group that really plays well together and loves to work. They have bought into our system and I know they will help our program continue to get better." (AllOnGeorgia will have an update on the JV Monday afternoon.)
THS Roster: 
Chloe Murdock
Summer Vaughn
Gracie Tucker
Linzie Thompson
Jaycie Helms
Allison Whitt
Brooklyn Brock
Jada Martin
Jenna Mosley
Anna Edge
Ransley Lawrence
Lexi Baker
Briana Lathem
Libby Lathem
Libby Brown
I'ziah McCutchins
Madison Huskey
Madysin Crider
Anna Grace Brown
Kinzleigh Turner
Aubree Weaver
Aubree Hines
Coaches:
Justin Gentry, 3rd year coaching girls at THS, previously had one year at TMS, and two years at Pepperell coaching girls.
Garrett Brown
Ashley Simpson
Courtney Parris