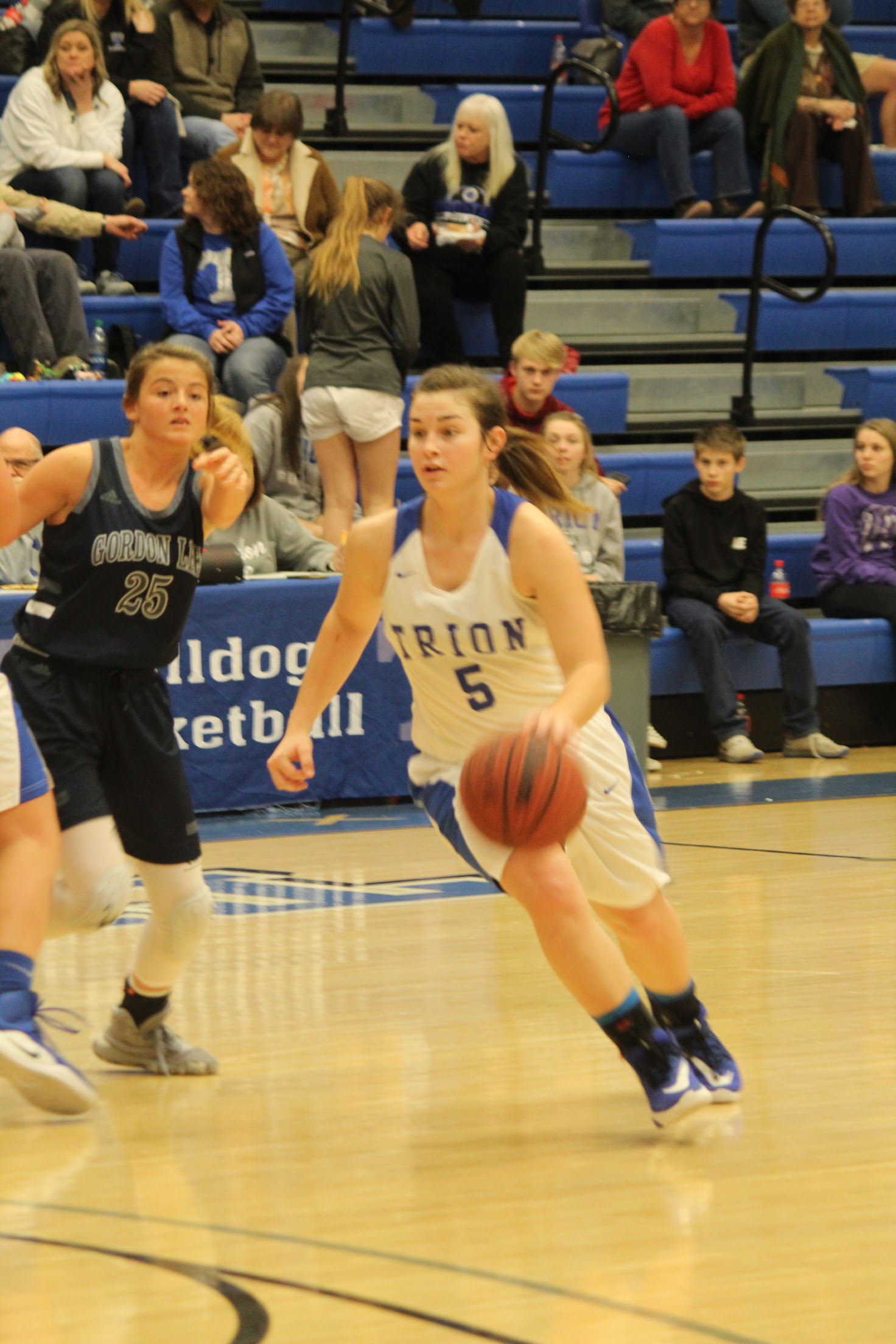 Lady Bulldogs Defeat Gordon Lee and Pepperell;
Will Host First Round of Region Playoffs

Article published with permission of the Bulldog Barker


By Margelen Sumner
The Lady Dogs are on a great streak, defeating two recent opponents.
Traveling to Lindale, the Bulldogs defeated Pepperell, 47-43 on Monday, January 27. The top scorer was Shelby Carlock, with 11 points, Chloe Murdock followed her with 10 points, and Jenna Mosley with 9.
This was a tight game the entire night. The Lady Bulldogs were leading at the end of the 1st quarter 9 to 8. They kept up the lead at the end of the 1st half by 20-17. They pulled ahead by the end of the 3rd quarter and were leading solidly, 36-25. Although they let the Dragons gain, the final score gave the Bulldogs the win, 47-43.
On Friday, January 24 Trion hosted the Gordon Lee Trojans at home and sent them home with their second loss to the Dogs. Chloe Mudock was on fire, leading the team offensively with 18 points. She made an amazing four 3-point shots. Chloe Murdock scored 11. Summer Vaughn made all six of her free-throws that she attempted.
The Ladies took a huge early lead, finishing the first quarter up 16-5. They kept up the good work and by the end of the first half, the score was 29-9. The Lady Dogs continued to dominate the last half.
Come out this Saturday to see this talented group of athletes as they begin their region play by hosting Pinecrest.