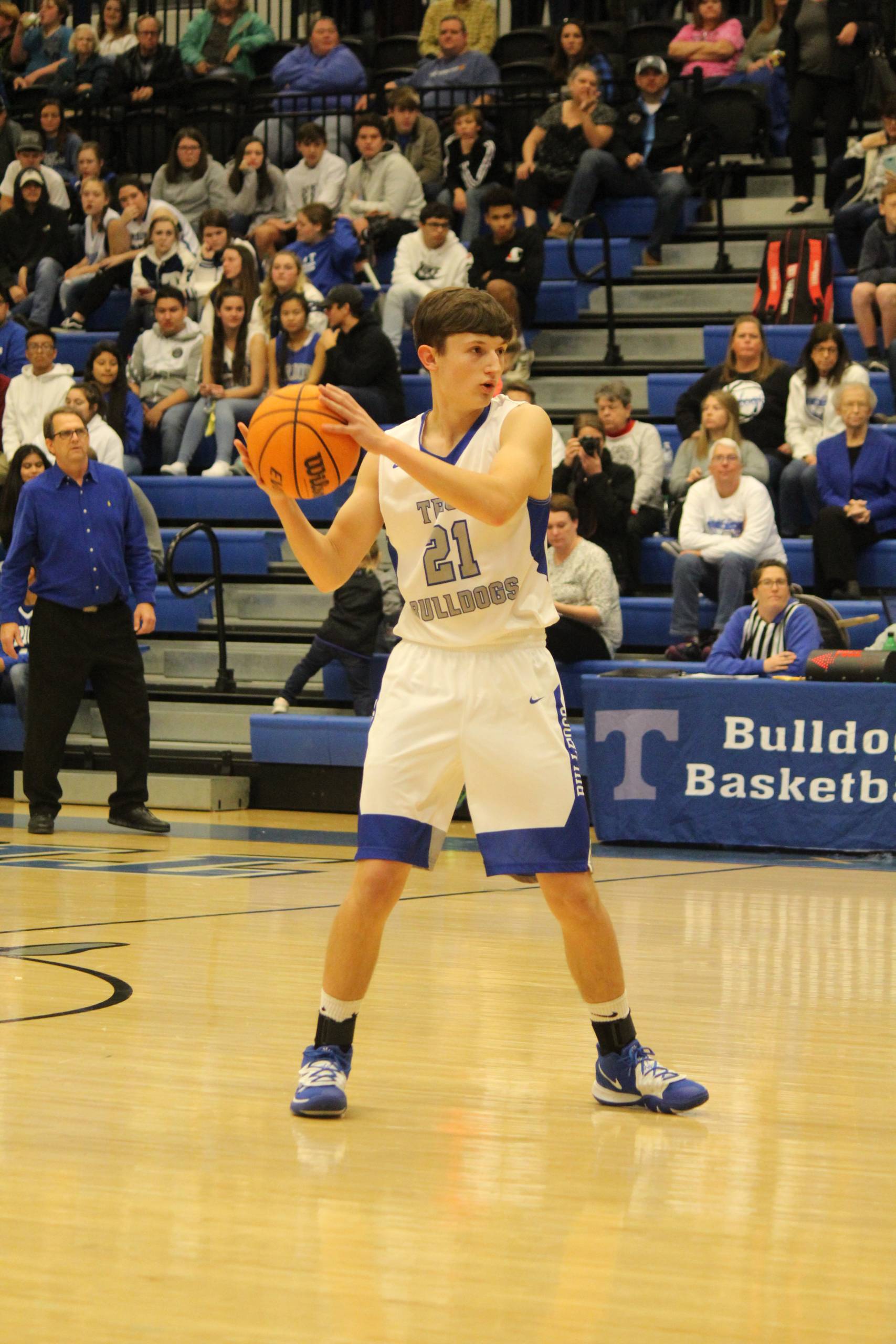 Published with permission of the Bulldog Barker:

Bulldogs Defeat Gordon Lee
By: Keely Evans
On Friday, January 24th, the THS Boys Basketball Team nabbed a big win against the
Gordon Lee Trojans for the big home crowd to see. The top scorers were Jaden Hardy and
Kodiak Crabbe, each scoring a whopping 19 points. The next top scorers were Rob Brown and Will Wyatt, each scoring a total of 13 points. Under the leadership of Coach Lanny Thomas, all the boys put in an amazing effort and pulled out a big win.
During the first quarter, the boys scored 15 points, Jaden Hardy scoring his first 3 pointer
of the night, while the other boys on the team all contributed and put just as much hard work and effort in. The hard work paid off, due to the victory in the first quarter with a score of 15-9.
During the second quarter, the Bulldogs pulled through once again. Hardy getting two more 3 pointers; he was on fire during this quarter. As the first half of the game ended, Trion lead with a score of 31-23.
The student section was on the edge of their seats, with the Bulldogs working hard on
the court and Bulldog student section working to cheer them on in the stands. Hardy scored two more three pointers! The Bulldogs continued to dominate the Trojans, and sent them home with the final score, 71-48.
Unfortunately, there was a loss on Monday to Pepperell, with a final score of 54-74. The boys will continue to put in their hard work as they take to the road for the first round of the region tournament this Saturday.
Bulldog basketball
Varsity
Andy Allen SR 20
Jaden Hardy SR 21
Austin Mason SR 10
Kodiak Crabbe SR 30
Will Wyatt SR 23
Rory Hogg SR 12
Dawson Brown JR 13
Jeremiah Cochran JR 11
Ethan Young JR 1
Rob Brown SO 15
Ben Allen SO 22