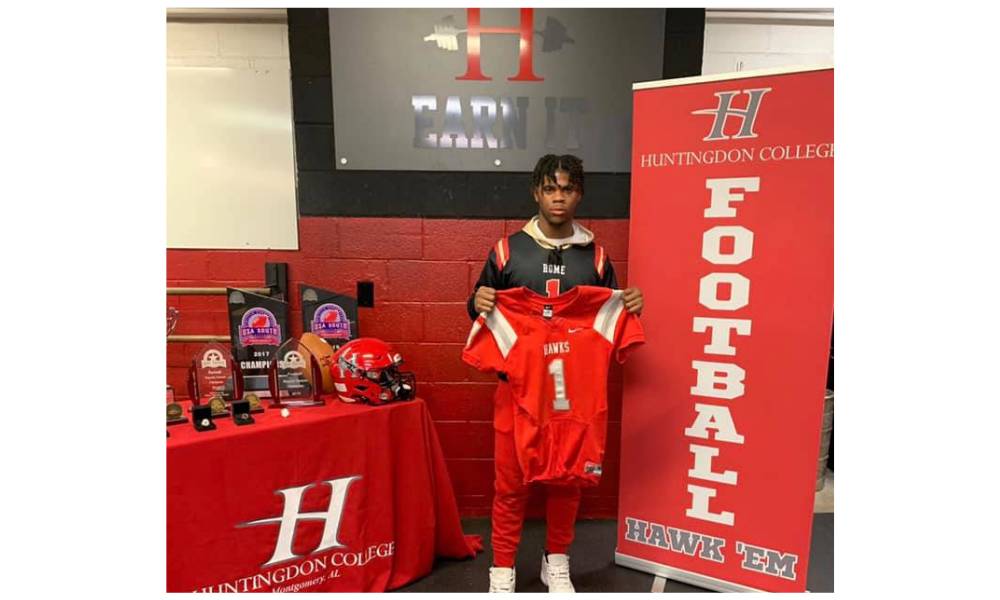 E.J. Lackey of Rome High School has committed to Huntingdon College, a private Methodist liberal arts college in Montgomery, Alabama.

Lackey told AllOnGeorgia, "It feels great to be committed. Just knowing you're taking your talents to the next level fills my heart with joy. I just wanna thank God for blessing me. I wanna thank my family for backing me the whole way.
When asked why he chose Huntingdon to continue his football career he said, "I chose Huntingdon because I got a great vibe with the coaches. I got to sit down with head coach Mike Turk and hear him talk how much they really enjoyed watching my film and how of a great RB I was. The whole Huntingdon coaching staff just made me feel like that was home how Rome is my home. That's why I chose them. There offensive fits my running style. I love the Zone, Power, Counter and stretch offense and they have that. I'm ready to get to work!!"
Lackey finished his senior season with 1,139 yards.
Lackey Rushing Yards:
Freshman year- 653
Sophomore Year- 1,122
Junior Year- 760
Senior Year- 1,139