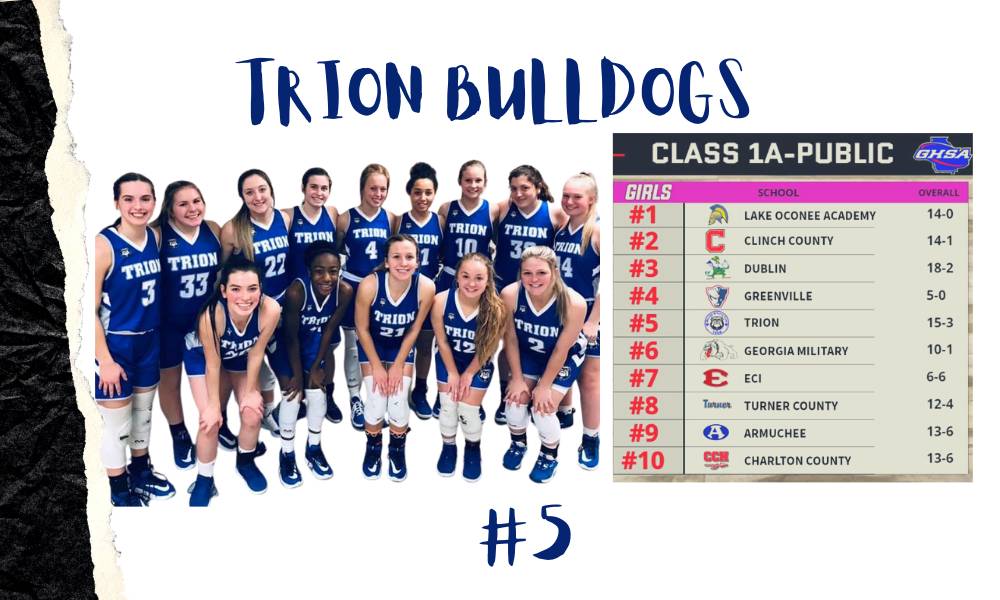 As region play winds down for the Trion Lady Dogs the team is gearing up for a run into the State Tournament. At the week 11 mark, the Bulldogs are ranked #5 in the state and remain undefeated in region play.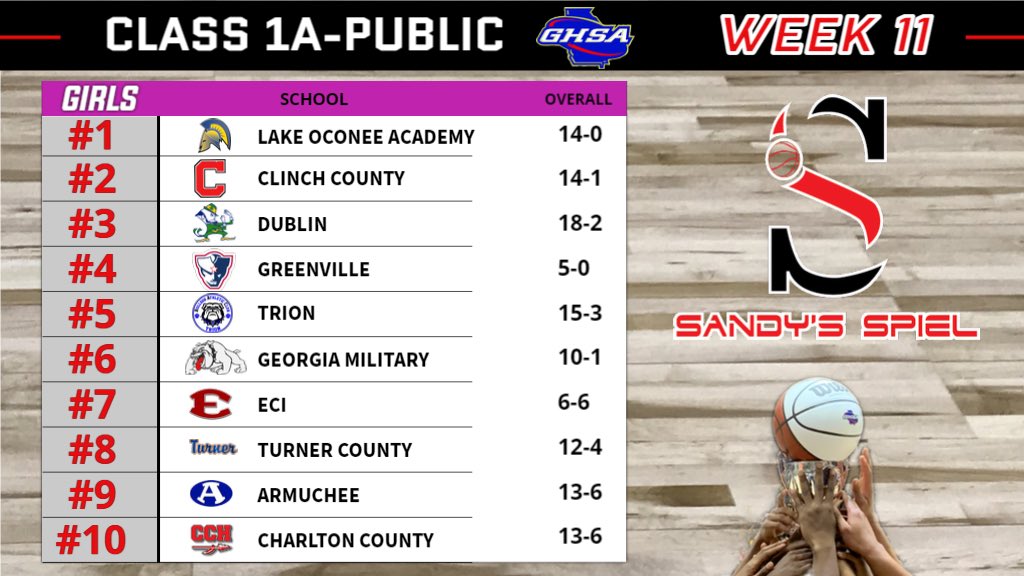 The Ladies have two remaining region games: Bowdon Tuesday night and Mt. Zion at home on Friday. Since Trion has the #1 seed in the region, the Lady Dogs are guaranteed a state playoff game, but will have to finish #1 or #2 in the Region tournament to host a home GHSA playoff game.
Trion girls will play the region tournament at Armuchee.
At the beginning of the season Coach Gentry said his goal was to make a strong playoff run, and so far his ladies are delivering. The team, even while dealing with the challenges of COVID has been able to play 18 games, while the team currently ranked in 4th place, Greenville, has only played five games.
Coach Gentry says that "each game that we get to play is special, win or lose. The girls have played hard in every game and they play for each other."
Roster:
Chloe Murdock
Summer Vaughn
Gracie Tucker
Linzie Thompson
Jaycie Helms
Allison Whitt
Brooklyn Brock
Jada Martin
Jenna Mosley
Anna Edge
Ransley Lawrence
Lexi Baker
Briana Lathem
Libby Lathem
Libby Brown
I'ziah McCutchins
Madison Huskey
Madysin Crider
Anna Grace Brown
Kinzleigh Turner
Aubree Weaver
Aubree Hines
Coaches:
Justin Gentry
Garrett Brown
Ashley Simpson
Courtney Parris