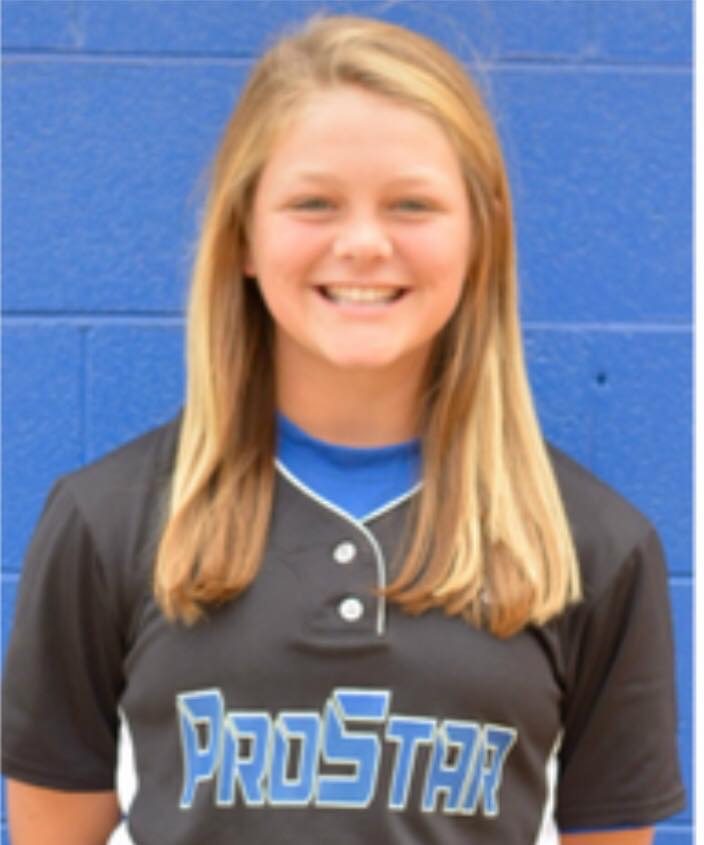 ProStar Fastpitch middle infielder, Jenna Mosley (Class of 2022), has been chosen as a "Direct Select" for the USSSA All-American Games taking place this summer. Mosley has been turning heads in the softball world since she was 10 and, after a tryout in Hampton, GA., Jenna became the third ProStar player in the last three years to make the All-American Games and the second "Direct Select".

Still a middle schooler, Mosley has been getting noticed by college softball recruiters throughout the Southeast. She begins her freshman season next year at Trion High School.
Jenna started receiving unofficial visits after her standout performance in the Scenic City Showcase held in Chattanooga, TN on the first weekend of November. During two recent visits with the University of Tennessee, Jenna met with team coaches and toured the athletic facilities. Mosley said, "I was glad to experience Rocky Top both times. The campus and facilities were great. I enjoyed meeting with Coach Ralph Weekly, Coach Karen Weekly, and Coach Marty McDaniel and look forward to watching some softball games this season!"
Following suit, UTC Coach Frank Reed sent Jenna an invitation for an unofficial visit after having the chance to observe her this past summer and fall at various games and in camps. Mosley arrived January 30th to meet the coaches at their offices in the MacKenzie Arena. Coach Reed discussed UTC academics, facilities, and many other attributes UTC has to offer.
While Jenna is looking forward to playing college ball, she is even more excited about being a part of the Trion High School softball team and the opportunity to share the field again with some of her former teammates from middle school. Jenna said "I am excited to have the opportunity to have a running for the state championship. This team is very competitive with strong athletes."