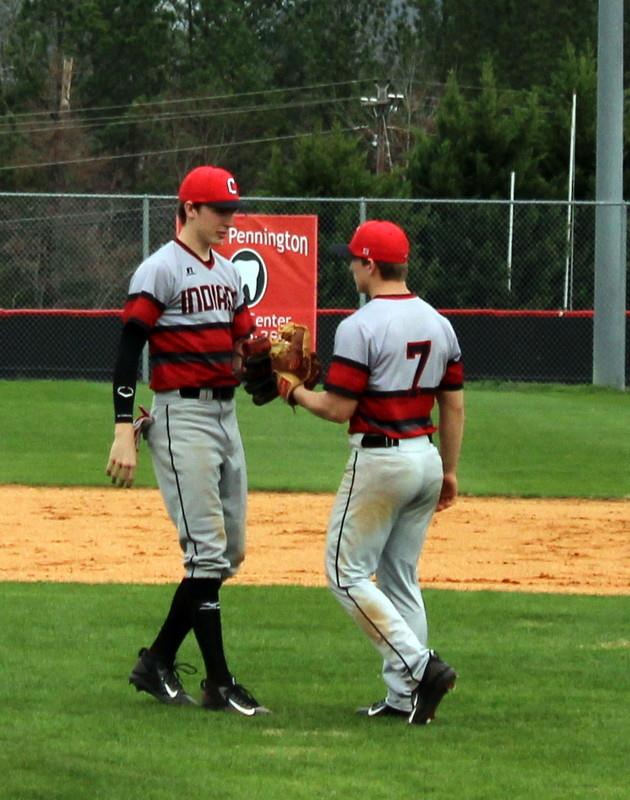 Diamond Update from Indian Country:
The Chattooga Indians defeated the 4-A Ramblers from LaFayette 15-0 on Saturday as three pitchers combined to throw a shutout.
At the plate, the Indians were led by Devin Price and Clayton Johnson who both went 4-for-4. Price was one home-run short of hitting the circuit as he doubled in the first, singled in the second, tripled in the second, and doubled again in the fourth. Price also stole two bases.

Chattooga came out swinging in the first inning, scoring on a stolen base during Clayton Johnson's at bat. Johnson went on to single two pitches later. In the second inning, the Indians batted around and put nine runs on the board. As nearly every Indian found his swing, Chattooga turned up the heat, led by triples by Johnson and Price, singles by Price and Caleb Veitch and Cole Allen, and a double by Skyler South.
Caleb Veitch continues to bring much of the fire power to the Indians offense, batting .571 with six RBIs and a home-run so far in the early season.
From the mound, Brennon Whitlock went three innings, allowing no runs on two hits and striking out two.
The Indians bats were hot, totaling 20 hits. Johnson, Price, Dexter Brown, Blake Bruce, Whitlock, Allen, and Jackson Lowenberg all collected multiple hits.
Head Coach Josh Mitchell was pleased with his team's performance, "It was a really good day for us. We had struggled a little putting a whole game together and we did that today and went out and did what we were supposed to. As a coaching staff, we feel really good about where we're at heading into region play this week," Mitchell said.
The Indians will host the Pepperell Dragons Tuesday at 5:30 to kick off region play.
Photos by: Traci Johnson