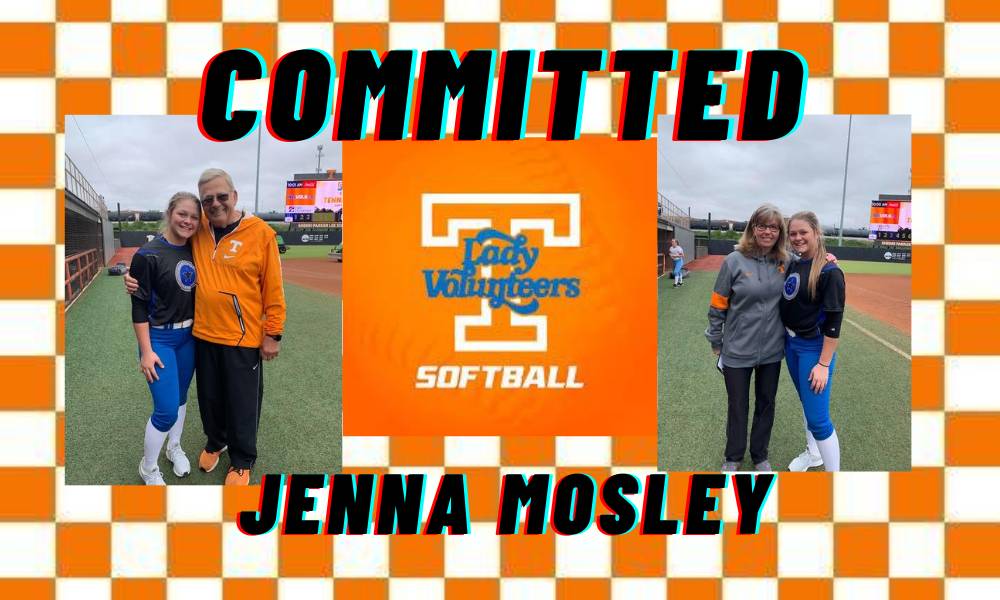 Little Trion hit the big time!

On Tuesday September 1st, Jenna Mosley began the next journey in her very successful softball career as she committed to the University of Tennessee and Co-Head Coaches Ralph and Karen Weekly.   Jenna has worked extremely hard the last few years to have the opportunity to play collegiate softball at the Power 5 level.
Jenna is the daughter of Chris and Brandi Mosley of Summerville, GA.   She attends Trion High School where she is a 4.0 student and the recipient of many academic and athletic honors.  At Trion High School she is coached by Jason Lanham, Trent Stamey, and the staff.  Jenna is in her fifth year with ProStar Fastpitch and has been a backbone of the program each year.  At Trion Jenna is also a member of the basketball team.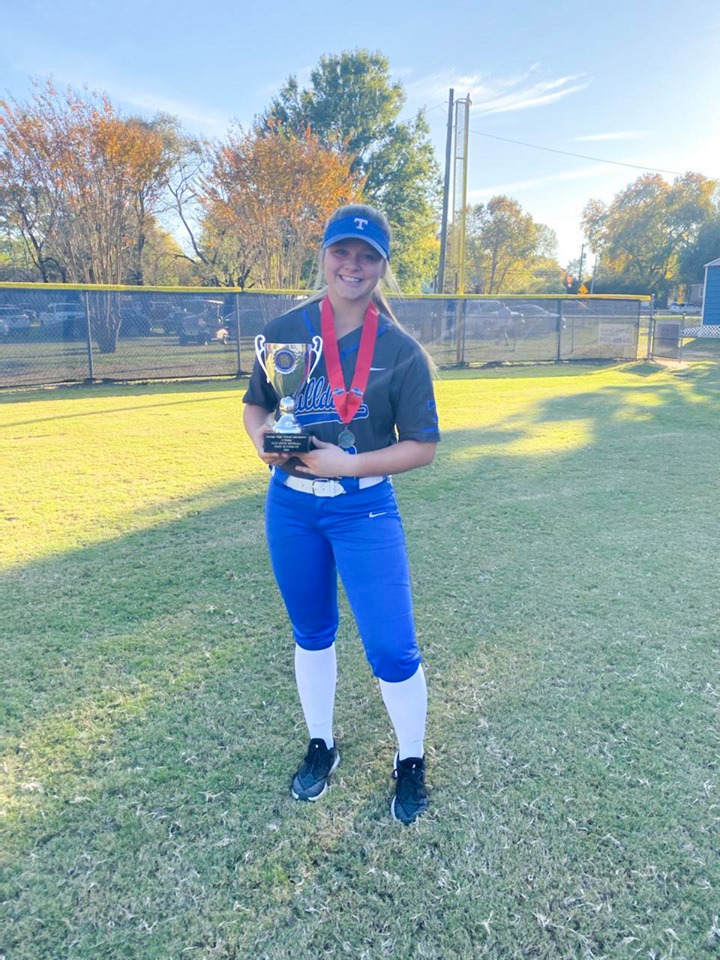 Cheers and celebrations could be heard up and down the halls of Trion High School when Coach Lanham made the announcement of Jenna's commitment to the students over the intercom Tuesday morning.  Jenna becomes the first softball player from Trion High School to play in the SEC. "We all are very excited and extremely proud for Jenna, a lot of time, effort, energy and hard work went into making this moment possible. She has always looked great wearing that Power T and I'm very excited she will get to wear it often in the future," Coach Lanham said.
"Jenna has a tremendous work ethic and goes above and beyond working on her game, both her and her family have spent countless hours at camps, tournaments, batting cages, and fields making this softball dream turn into a reality. She is a versatile player with all the tools necessary to be successful at the next level and we as a coaching staff and team wish her nothing but success at UT and look forward to watching her to continue to grow as a player and person over the next two years," Lanham said.
Jenna recognized the role her supportive parents have played in helping her reach her goals. "I want to thank my parents for allowing me to play games, attend camps , and visit schools all through the South the last several years.  They saw something in me before I saw it in myself.  In addition they were extremely talented athletes and have always served as my role models.  It would be remiss not to thank Coach Ralph and Coach Karen for this opportunity.   As I visited different camps and schools they were the coaches that I was most drawn to as a player.  I feel they will work with me as a person, a student , and an athlete to be the best I can be.   The University of Tennessee will also allow me to compete against the best players in the nation and for a National Championship.  I know how blessed I am and I understand the work is just beginning," Jenna said.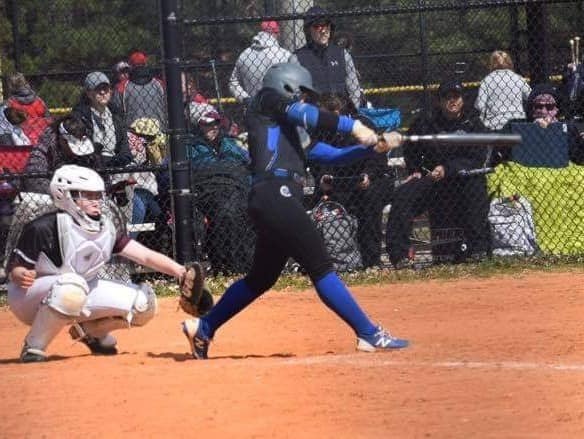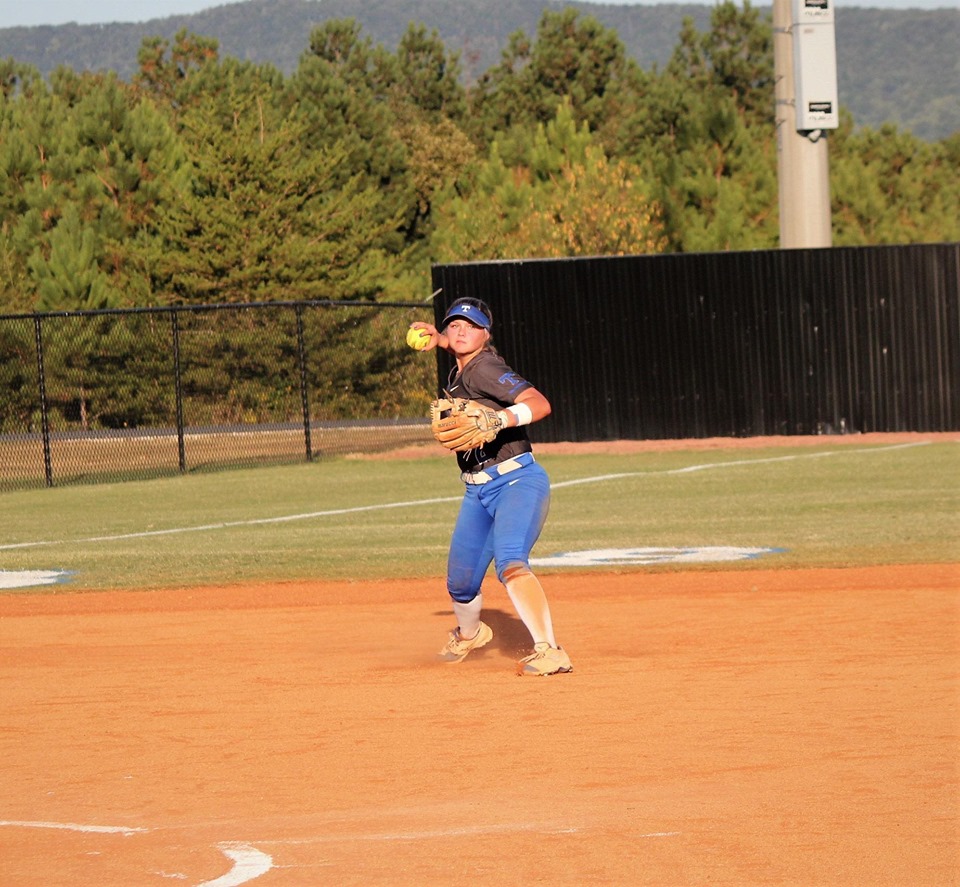 Jenna is one of the premier power hitters in the South.  But unlike some power hitters she possesses the speed of a slapper and is considered one of the best baserunners in the area.   Jenna has played multiple positions over the years including pitcher and catcher but spends most of her time in the infield at shortstop, second or third base.   The University of Tennessee envisions her as a middle infielder and will probably look at her at second base during her freshman year.   Over the last several years Jenna has attended multiple camps at colleges throughout the South and was on the radar of many Power 5 schools before the NCAA changed the recruiting calendar.  She had several Power 5 schools interested in her continuing in college with them — most notably SEC and ACC schools.
"The first time I saw Jenna play softball her God-Given ability was evident.   She was athletic and her parents had given her a solid fundamental foundation.  She knew what she wanted to achieve in softball and I would like to think that we provided her an opportunity and a plan for success.   While Jenna has improved her skills the last few years her biggest improvement has been in her maturity and mental approach to the game and to life.   I told a Coach last week that Jenna now possesses the maturity of a 20 something year old player and I appreciate the fact that she let us coach her hard and she took it and she learned from it," ProStar Coach Chattin said.
Jenna said she would not be where she is without Pro-Star, "I also want to thank Coach Chattin for his endless support of my softball endeavors and for working with me to improve my softball skills and my mental approach to the game and to life.  All the coaches of ProStar Fastpitch — Gary, Jason, Mom, and Dad have impacted my life both on and off the field.  Joining ProStar several years ago put me on the right path to receive this scholarship offer."
"Some players work to achieve a scholarship to a prestigious softball power like the University of Tennessee and then stop working, that will not happen with Jenna.  Not only does she understand the work has just started she has plans to show up at UT and prove she can start immediately.   I expect big things out of her.  So many people in her situation would be happy to be the big star in the small town but I am proud of the way she has stepped out of her comfort zone in tournaments, camps, and now in her college decision.  We will see her on TV one day helping lead the Big Orange to victory," Coach Chattin said.
Jenna wrapped up her sophomore season with a .402BA with 24RBIs,  14BB and 18SB.
Jenna attends Harvest Worship Center.   She has received numerous honors including Beta Club, National Society of High School Scholars and Mu Alpha Theta.  On the softball side, she was a USSSA Futures All-American and a member of the USA Elite Select 30 1st Team selection.