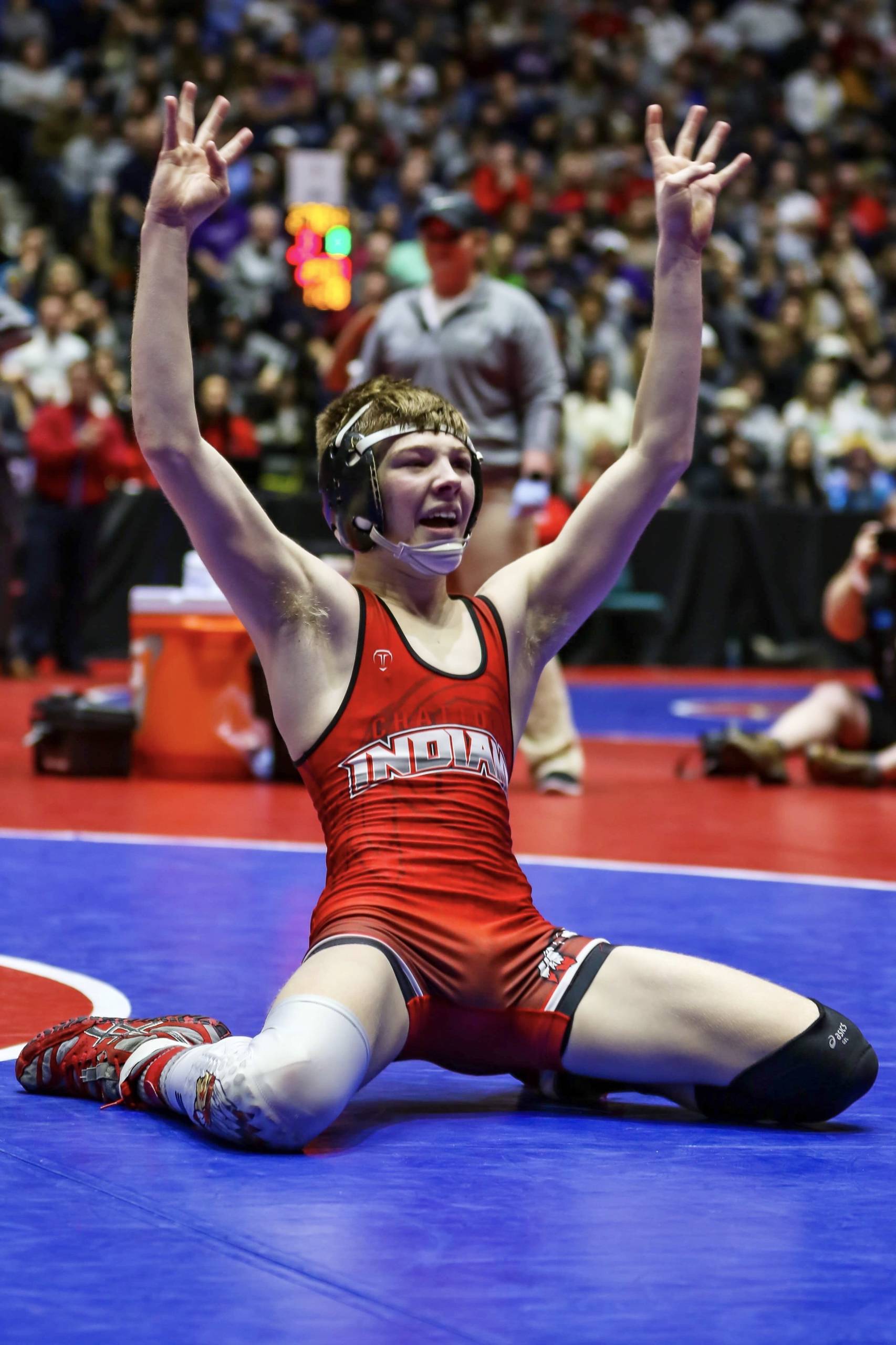 Chattooga Wrestling followed up their first dual state title by claiming their first GHSA traditional team state championship this weekend in Macon. The Indians scored 190 points accumulating 73 more points than second place.
"Both dual and traditional titles are special. In the dual, it was pretty intense with their level of performance in head to head competition. Everyone has a different role and watching kids that didn't get to the medal stand at traditionals go out and beat kids and fight for the team is pretty special. In the traditionals it's the best of both worlds: individual and team titles. Saturday was definitely a different feel since the team title was locked up. You focused differently with these kid's having individual pursuits," Coach Brian Beasley said.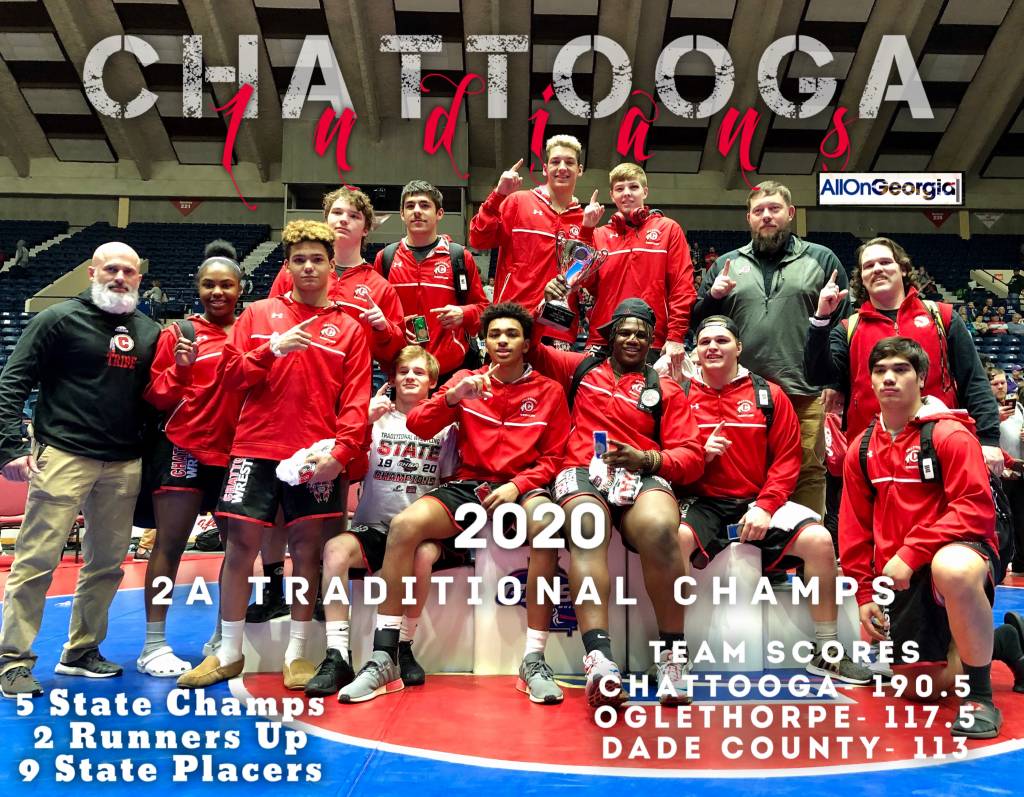 The Indians had a staggering seven wrestlers in the finals and produced five individual state champions in Griffin Jarrett, Wes Conley, Mason Sterner, Alex Mears, and Luis Medina.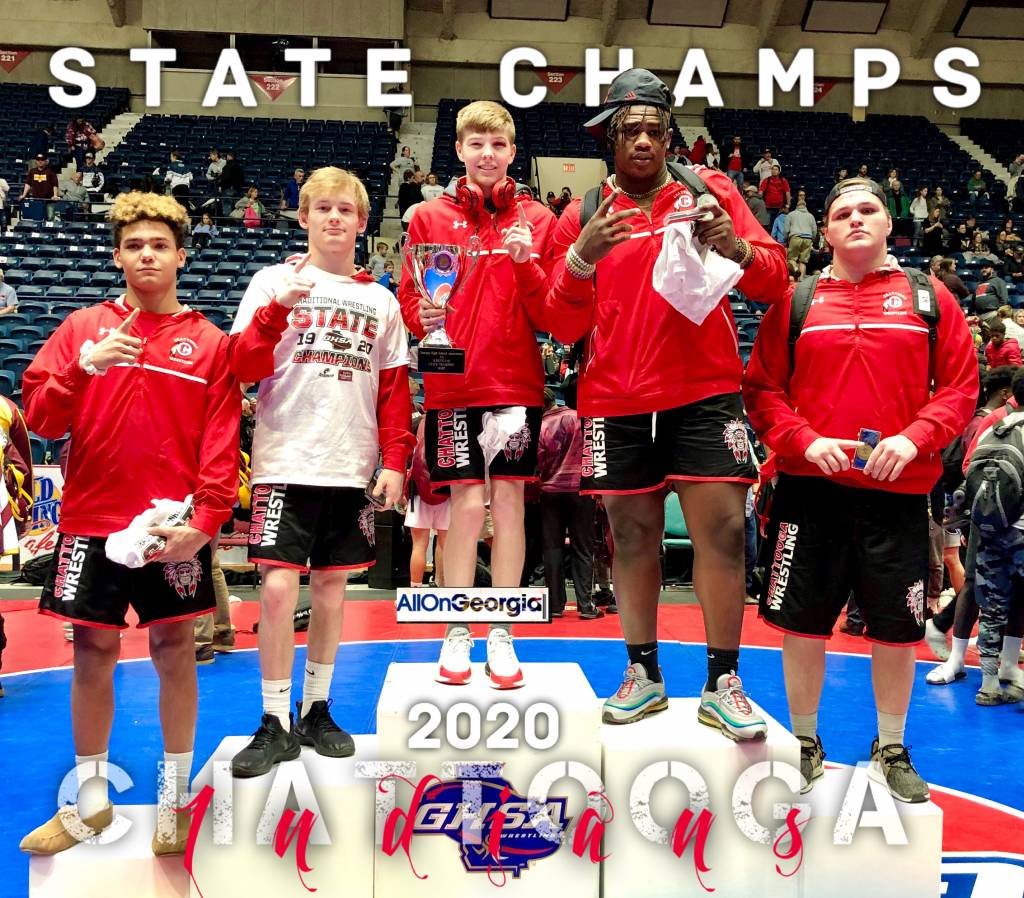 Coach Brain Beasley knew this season his leadership would come from the senior class, "I told the seniors early, 'The team goes as you go' and they have kept the team steered in the right direction. So proud to see all six of the seniors that made it to state get to the finals. Well deserved for this group of individuals."
Jarrett (113) claimed his fourth state championship, becoming the school's first four-time champ. "Words cannot describe how it feels," Jarrett said after winning. Jarrett walks off the mat with a high school career 244 wins and only 11 losses. "To be a small part of Griffin's pursuit for four has been special. He has been so driven since day day to make this happen. Battling injuries and winning titles with knees that need surgery (twice) shows his level of toughness," Beasley said. Jarrett is Chattooga's only four-time state champ.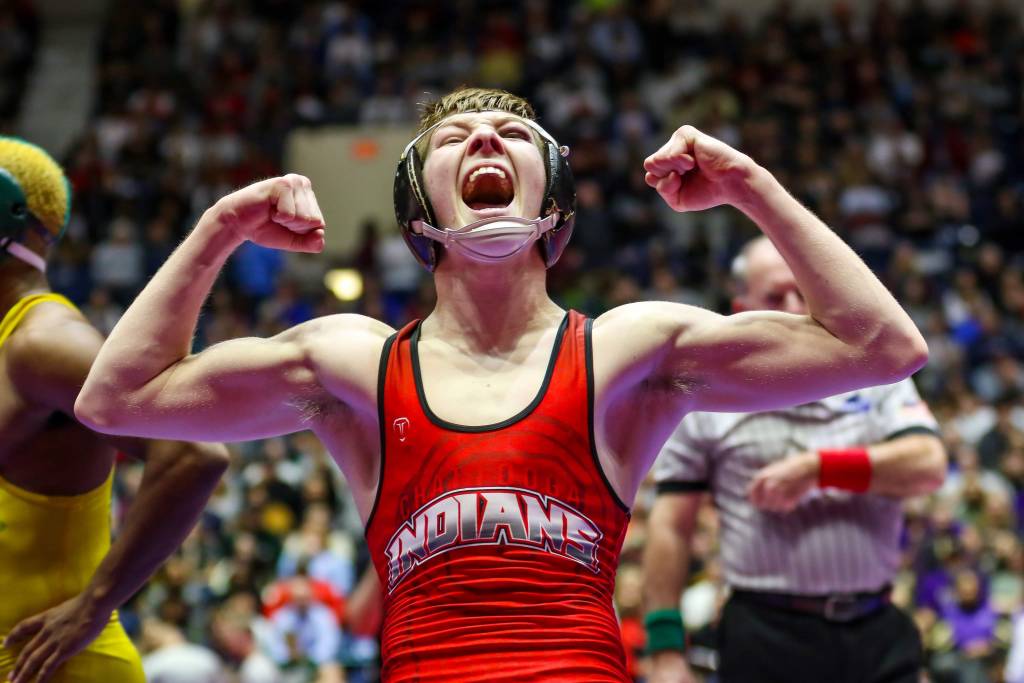 Conley (120) earned his third state championship in a thrilling overtime match.  Conley won two state championships previously as an Armuchee Indian his freshman and junior season before transferring to Chattooga.
Sterner (145) capped off his senior season with his first state championship.
While seniors Alex Mears (220) and Luis Medina (285) earned their second title as back to back champions. Medina was the Indians only pin in the finals, coming 36 seconds into the match.
Chattooga's Luis Medina (285), with the fastest pin of the day became a two time state champ!

Posted by All On Georgia – Chattooga on Saturday, February 15, 2020
Every point counts in a team championship, and "everybody contributed to the total this weekend. Having all nine make it to the semis and seven get into the finals was a big performance. We said on Thursday 'everybody wrestles on Saturday in the placement rounds'… and that's what happened. They were able to lock it up Friday night after semis," Beasley said.
Besides the staggering five individual champions, the Indians has two runners-up, in Senior Jakoby Cottrell (160) and Junior Ty Veatch (190). Sophomore Rowan Burdick (152) took the fourth place and Junior Jason Malone (138) finished the tournament in fifth place.