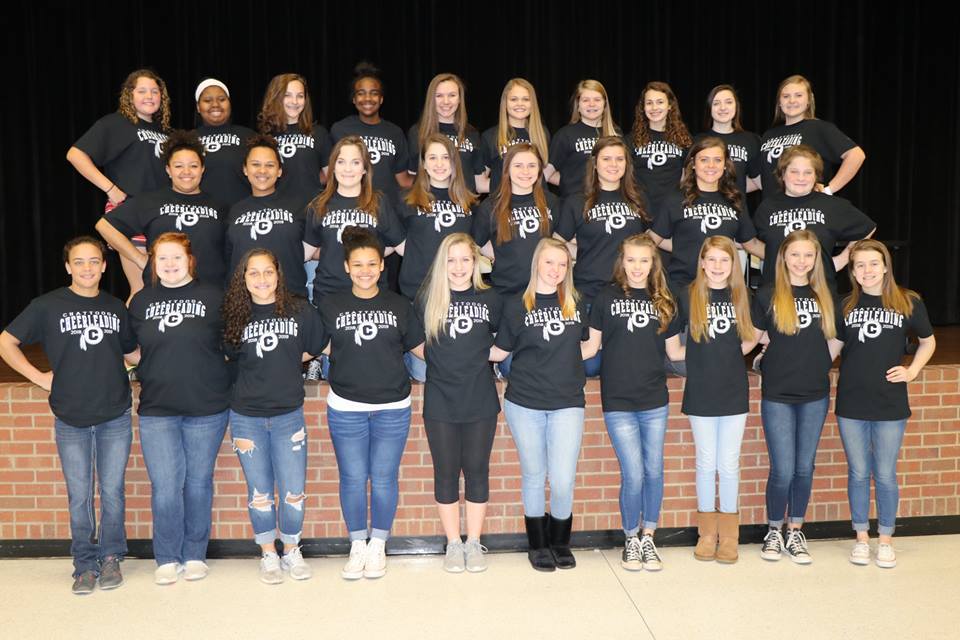 When it comes to Competition Cheerleading, to say that Region 7AA is a powerhouse is a vast understatement. In fact, Since 2006, there has been only one year in which the AA GHSA State Champion team did not come from northwest Georgia and Region 7AA. Calhoun rolled up five titles with Coosa picking up four of their own. After Vidalia took the title to south Georgia in 2016, Armuchee brought it right back to Region 7AA for their second state championship in the past four years.
Thirteen years…. twelve state championships. For northwest Georgia, the talent is no surprise to the locals. Beyond the AA division, Trion and Gordon Lee have combined for seven of the past ten state titles at Single A, while Calhoun moved up in 2016 to AAA and won their sixth overall title in a ten-year span. Cartersville, Pepperell and Cedartown have also all stood atop the podium with state titles in Cheerleading.
These statistics leave little doubt for Cheerleaders and coaches in Region 7AA, if you can win here, you can win it all. For the Chattooga Indians, they have danced on the outskirts of that competition for the past several years, competing in the co-ed division against schools with four and five times the student body of Chattooga. Facing teams that far exceed Chattooga in size and funding, the Indians have faced an insurmountable hurdle but steadily improved, including a top ten finish in 2016, despite a drastic choreography change at the 11th hour. For 2018, Head Coach Liza Morgan has made the decision to jump out of the pan… and into the fire. The 2018 Chattooga Indians competition cheer team will be back in Region 7AA competing in the All-Girl division.
"I'm really excited about the opportunity we have in the all-girl division of GHSA. It has been an adjustment for me to think about what my team will look like without any boys but I am more and more excited as I think about it." said Morgan. With a co-ed squad, the rules are different but the stunts and tumbling are much the same. Morgan and the Indians will have to make a quick adjustment and immediately face off against a stable of state champs. "I loved my 7 years coaching coed but we were never going to win a state championship there; our school is too little."
The change will not be easy and Morgan is all too aware of the new mountain her team must climb. "If you look at the last 25 years of competition cheer in Georgia, 21 all-girl state champions have come from our little corner of Georgia! That's INSANE!" says Coach Morgan. But this mountain is something the Indians are ready to scale. Morgan puts the challenge into perspective by laying out the facts, "In AA, the playing field will be level in terms of student body size, socioeconomic factors and proximity to large gyms. I have 20 [girls] on competition and plan to put a full team of 16 on the floor as long as that is in our best interest score-wise."
In the past, Chattooga with a student body that averages 840 students has regularly faced off against Milton, Johns Creek and Peachtree-Ridge; schools with student enrollment between 2,500 and 4,000 students. Schools located in populated urban areas where gymnastics and cheer centers are much more common and affordable for those students. Morgan's Indians were facing career cheerleaders with far more experience and training.
But make no mistakes, between the Georgia Elite Cheer center in Menlo, the Hotshots gym with multiple locations and the dozens of athletes who travel into Cartersville (Stingrays) and Calhoun (Renegades) for private and team training sessions, there will be some of the state's best cheerleaders competing against the Indians in 2018. However, Morgan feels that her girls are up to the task, "This group is super talented with 8 freshmen and two sophomores that both are phenomenal tumblers. My juniors all have a ton of experience and I have three 4-year letter-men out of my four seniors. I can already tell they're going to work hard and they are hungry for a state championship!"
For the Indians, a Region title in 2018 could very well mean Gold in Columbus!