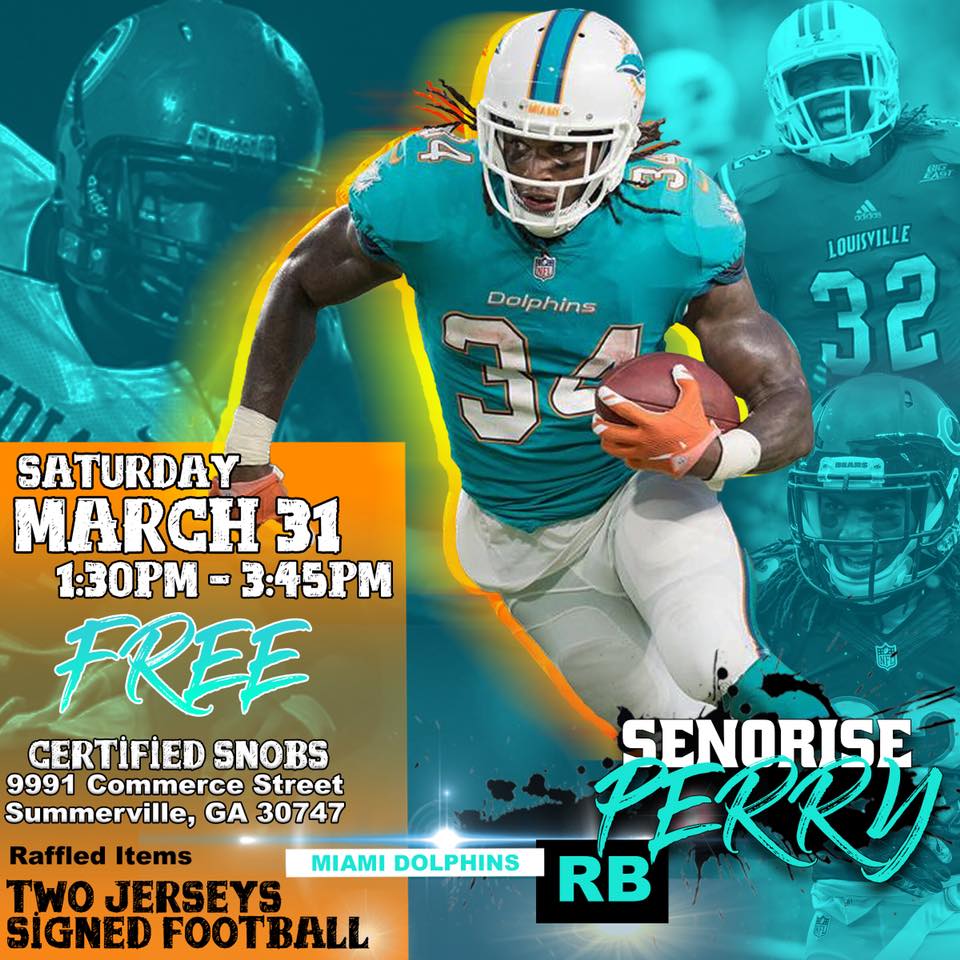 Chattooga's favorite son, Senorise Perry, will be in Summerville on Saturday, March 31st, to sign autographs at the local boutique Certified Snobs. Perry will be available for autographs between 1:30 p.m. until 3:45 p.m.
Senorise Perry is a former graduate of Chattooga High School and current Miami Dolphin.
As an Chattooga Indian, Perry was recruited by several Division 1 football programs. Perry chose the Louisville Cardinals and spent his time there as a standout special teams player and running back. After a breakout junior season, Perry found himself on several NFL teams' radar and  was invited to camp by the Chicago Bears after graduating from Louisville. Perry's camp performance was stellar and, when the preseason came along, his play on the field was as bright as his smile on the sideline. He won the coaches over and became one of the exceptionally few undrafted rookies to make it to the final roster on an NFL team.
After time with the Bears, Perry found his way to the Miami practice squad where he impressed the coaching staff with his work ethic and good attitude, again working his way onto the final 55-man roster.
Certified Snobs is located at 9991 Commerce Street in Downtown Summerville.