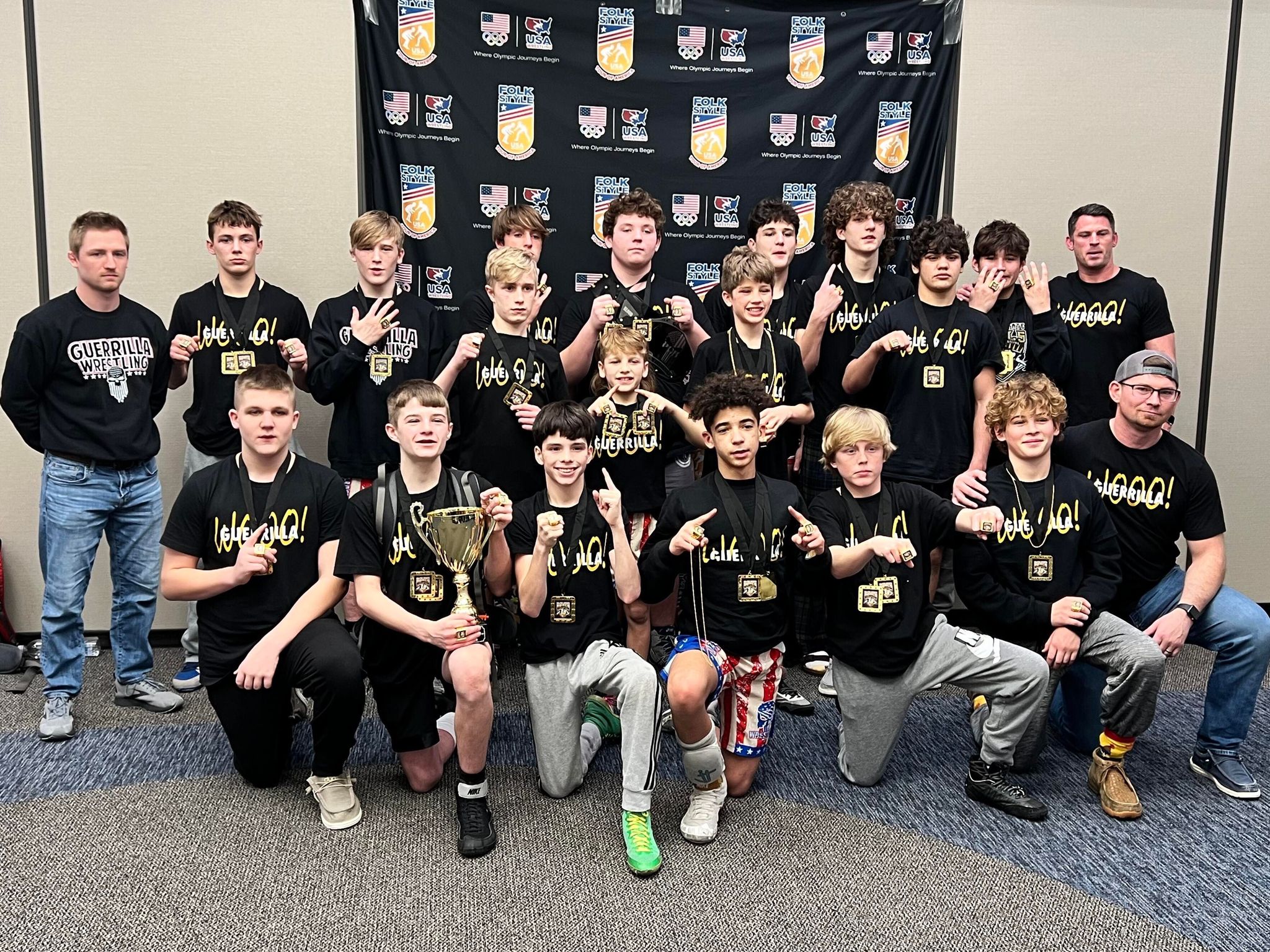 The quest to winning a high school wrestling title begins with training at a young age, and in Northwest Georgia young grapplers proved they can claim a state title of their own.

Guerrilla Wrestling Academy (GWA) defeated Level Up 42-35 to claim the 2022 Georgia Elementary and Middle School division State Duals title.
"The process to win a state title starts in the summer, not at the beginning of wrestling season," Chris Butler, coach at GWA told AllOnGeorgia. "These kids have put in the work to be champions. I am super proud of their efforts and accomplishments. It now time to focus on individual wrestlers and get them ready to win an individual state title in February. Also, to all of the parents for supporting Guerrilla Wrestling, a big thank you."
Athletes participating in GWA are from many communities in northwest Georgia. GWA coaches are Chris Butler, Kadin Scoggins and Dusty Brown.
The 2022 State Champions include Sammy Edgeworth (70), Trion, Bryson Rutledge (77), Chattooga, Noah Brown (84), Gordon Lee, Carson Alexander (91), Gordon Lee, Silas Mills (98), Trion, Caden Alford (105), Rockmart, Hagen Sharp (112), Rockmart, Clayton Loughridge (120), Trion, Randall Duck (128), Cass, Cannon Voiles (136), Gordon Lee, Mason Tompkins (144), Cass, Layne Vaughn (152) Gordon Lee, Mark Towns (160), Saint Frances, Brandon Chandler (175), Trion, Hayden Wheat (200), Pepperell and Griffin Moore (285) of Gordon Lee.
Guerrilla Wrestling Academy is located inside the Sports Academy of Rome. GWA also celebrated in watching grapplers trained at the Academy claim GHSA State Championships this weekend including Trion, Rockmart and Cass.