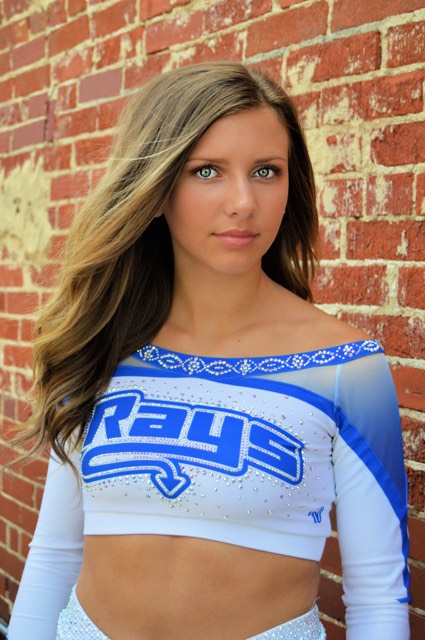 Trion High School Sophomore, Gracie Canada has endured some major setbacks this cheer season, including sustaining four facial fractures on December 18th. The facial fractures to her maxillary sinus bones will require surgery, but she has chose to put off surgery and push through to compete and take the stage with her team this Friday at the Majors competition in Indianapolis.

Gracie cheers for the Stingrays Peach, an all girl Medium Level 6 Team out of Marietta. Only five teams across the country were selected to compete at the Majors in this division.
The selection process for teams to be invited to attend the Majors was based on the results from several Major competitions held over the past one to three years and looking over the historical success of the program.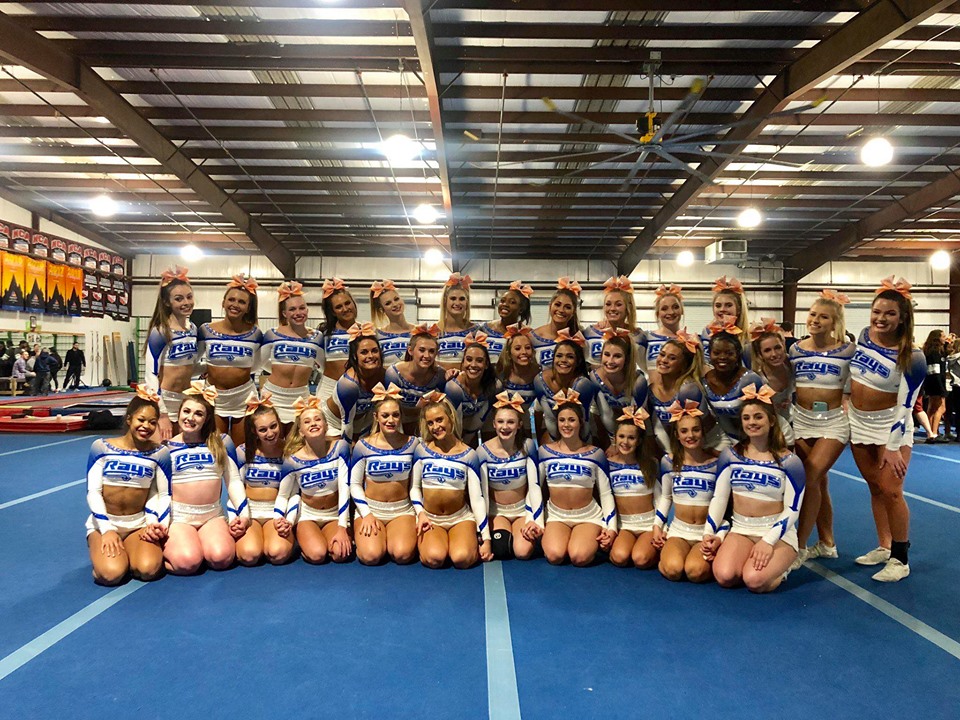 Once in a lifetime event
The Majors is the most prestigious event in All-Star cheerleading.  Preparing for the competition over the last few weeks since her injury has been difficult and painful for Gracie.  Due to the facial fractures, she has been practicing in a facial protection guard and tumbling through the pain to fulfill her dreams of cheering of competing at the Majors.
Gracie has had several injuries that have affected her in different ways, including injuries to her back and knee which she says affect her on a daily basis. Gracie said because of the recent fractures of several bones in her face she tries to avoid more hits in that area which at this point could be season ending. "My injuries have made things harder, but they have also shown me how strong I truly I am. I have a desire to keep pushing through the pain because I know that I can and I don't want to let myself down," Gracie said.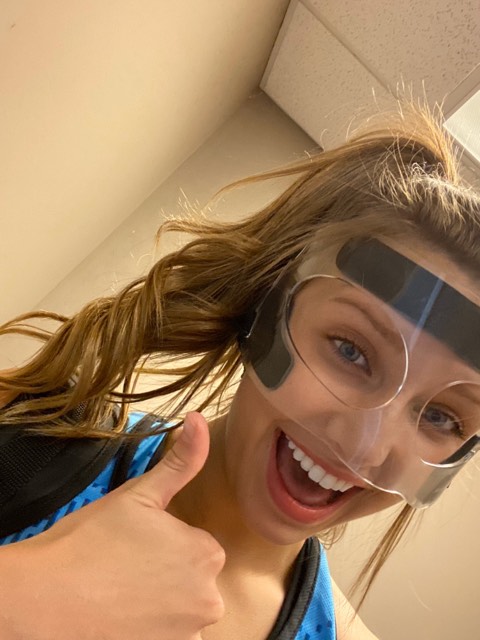 ABOUT THE MAJORS!
The MAJORS is the most selective all-star cheer competition in the world. To be selected for this prestigious event, teams must be among the "Best of the Best" in the Senior level 6 division.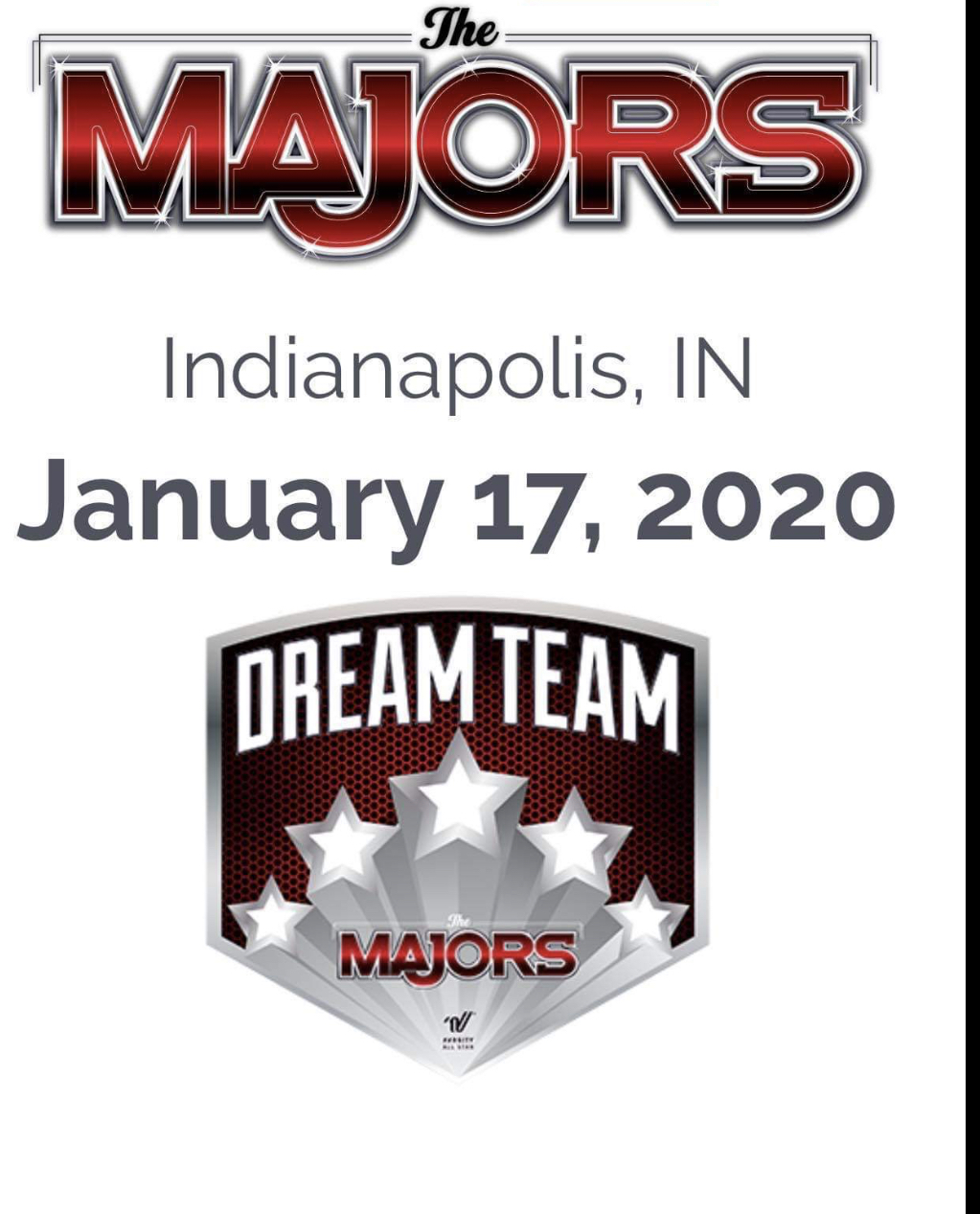 This event is an incredible showcase of the highest level of all-star cheerleading. The MAJORS is a show unlike any other – the cheer world stops to watch this elite display of talent, skills and sportsmanship. Over 5,000 spectators and thousands worldwide will watch these teams compete to be a MAJOR CHAMPION.
About All-Star Cheerleading
What is All-Star cheerleading? All-Star cheerleading can be defined as an athletic activity that combines elements of gymnastic tumbling, dance, acrobatics and traditional cheerleading skills such as jumps and arm motions. Teams consist of up to 36 athletes performing exciting, professionally choreographed 2½ minute routines set to music.
Cheerleading has become a year-round commitment for many of the athletes with more than 200,000 athletes taking part in competitive cheerleading each year where high-flying stunts, powerful tumbling and tight synchronization yield winning scores in a growing network of competitions.
For Gracie and her family cheer is a full-time commitment. Her typical week of practice at her gym in Marietta is Sunday from 5-7, Tuesday and Thursday from 7-9 with Wednesday and Saturday practices being frequently added, especially when competitions are coming up. According to Gracie, "it takes years of individual training to acquire the necessary tumbling skills needed to be successful in such a high level of cheerleading and years of experience to learn different types of stunts."
The hours of driving to and from practices and making it to competitions requires commitment from not only the athletes, but from their families as well. "This sport isn't one where you just get better within a few months, it requires years of training and dedication to push yourself to be the best possible version of yourself. You have to constantly work hard and stay committed even when things get hard. Having to miss so much school can be difficult and staying on top of my grades can be a challenge sometimes," Gracie said.
Gracie started cheering at six-years old at Georgia Elite Cheerleading. She left Georgia Elite in 2016 to push to a higher level of competitive cheer with The Stingrays. She cheered for both Trion Middle and Trion High School but decided not to cheer high school this season to allow her body to heal from back and knee injuries.
"There are so many things that I enjoy about cheer. I have met some of my best friends through the sport and have created so many bonds with some of the most amazing people. I also enjoy the feeling that you get through performing. It's one like no other and the adrenaline is indescribable. Giving my everything for a 2.5 minute routine and having all of the hard work pay off just makes it all worth it, and even through the losses I have learned that there are more things important than winning and the journey is always worth it," Gracie said.
Gracie says she is living her dream right now, "being apart of peach is something that most can only dream of getting to do. I'm so thankful for everyone in my life because they have all played a role in helping me get to where I am."