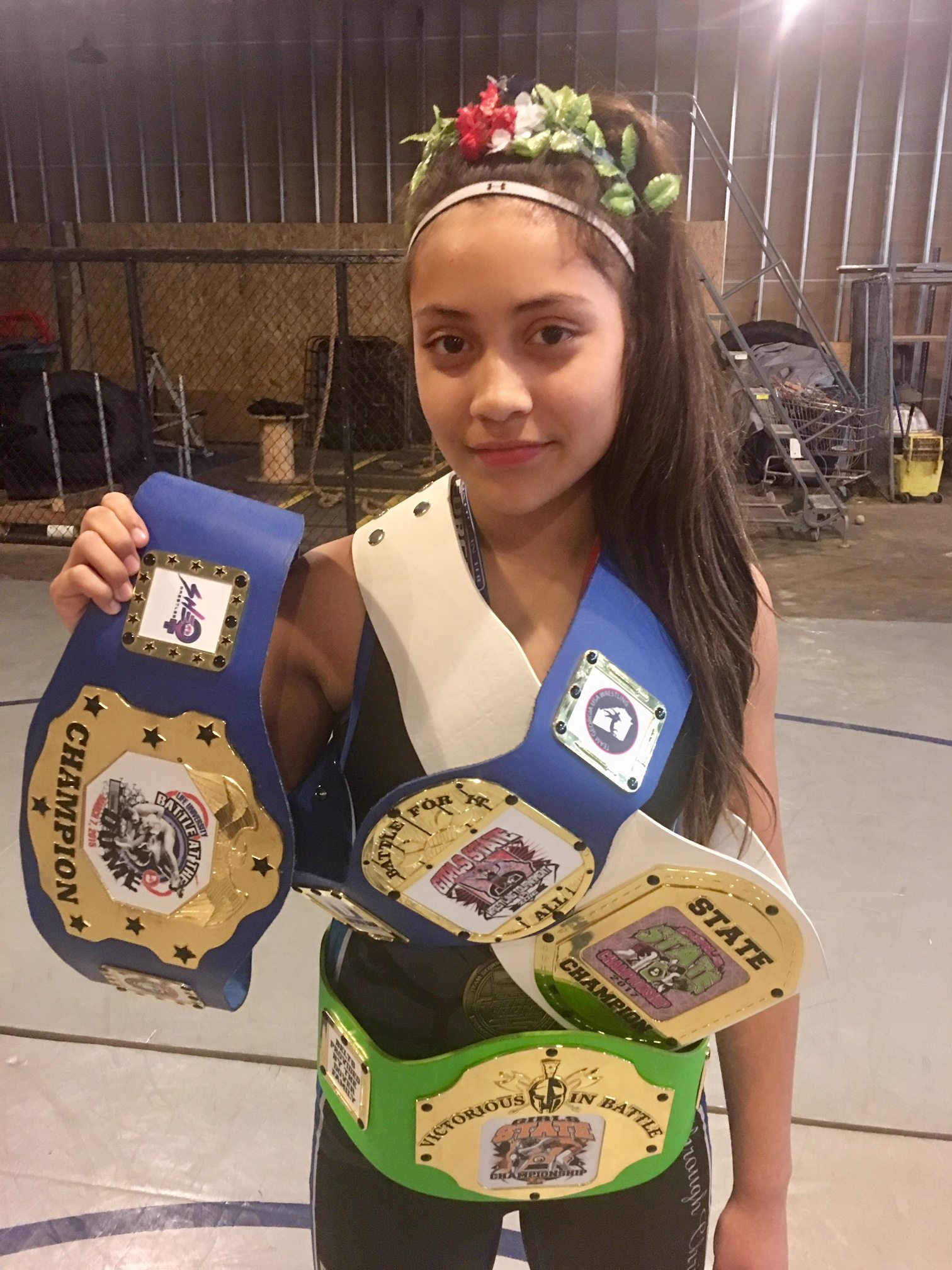 The Team Georgia sponsored Girl's State Wrestling Championships were held at Emmanuel College in Franklin Springs, Georgia Sunday February 18th. With over 120 of the best female wrestlers from age 5 to 18, the competition was fierce. This year, the GHSA Traditional State Championship saw the first ever female to place among the male wrestlers and the sport continues to grow by leaps and bounds. Georgia currently has two female wrestlers nationally ranked in the Top 15 in their respective weight classes and a crop of upcoming athletes looking to break into those ranks in the near future.

For Chattooga County, Girl's Wrestling continues to lead the way and three more girls made the trip to Emmanuel College to compete for gold. First time wrestler, Britlee Rutlege (40lbs) displayed her skills with a Gold Medal run for the ages. Pinning every opponent she faced, Rutledge knocked off each opponent in the first period and was crowned State Champ. Britlee is a kindergartner at Lyerly Elementary and the daughter of Kimmie Barnes and Zach Rutledge.
Jaylie Burdick was going for her second consecutive State Title and, despite a win over the eventual champion 16-3, Burdick found herself in a 3-way tie and, based on criteria, finished with the Bronze Medal. Burdick was 3-1 on the day with a pin and a tech fall. Burdick is a 2nd grader at Glenwood Elementary and the daughter of Megan Burdick.
In the Middle School Division, 6th grader Kendra Heroch came in knowing that she would be competing against several older wrestlers but, with three state titles already on her shelf, Heroch showed no fear. No opponent lasted more than 30 seconds with Heroch as she rolled to her 4th consecutive State Championship. Kendra did not allow a single point to be scored against her. Kendra is a 6th grader at Summerville Middle School and the daughter of Kesly Heroch and David Arnold.