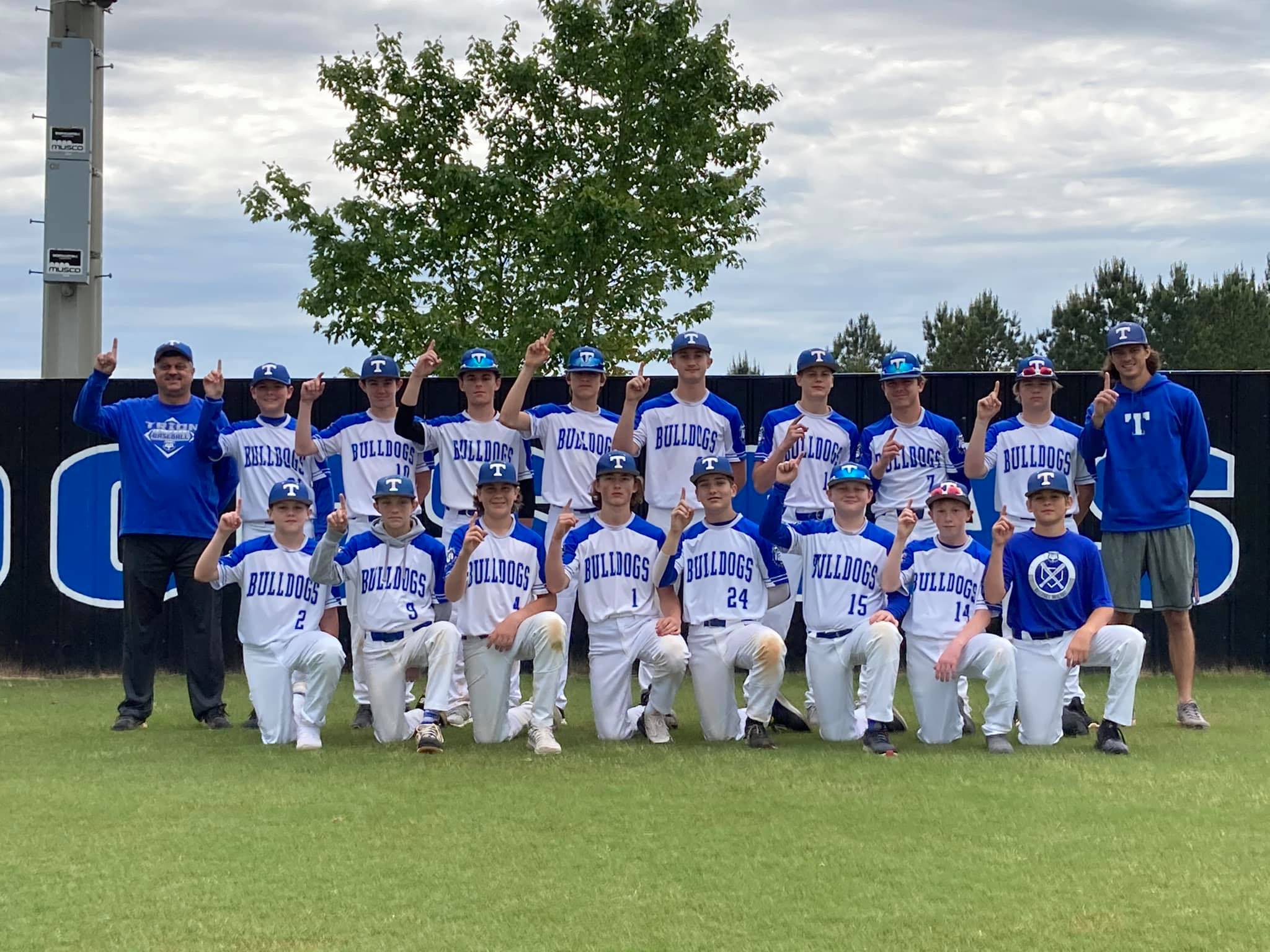 Trion Middle School has sent the following letter to be sent to the NGAC in regards to the 3 game baseball championship between Trion Middle School and Ringgold Middle School which was to be played on Monday, May 3rd.

To NGAC coaches and administrators:
The purpose of this letter is to inform you of the events of May 3 through 8, the scheduled week of the NGAC baseball championship series. We wish to present this information directly to you so that you can make an informed decision based on the facts, which the writer believes would not be presented to you otherwise.
Monday May 3rd (the scheduled date for the double header of the series). At 11:10 on Monday, Ringgold stated the game was on and the field was good and the forecast was clear for the rest of the day. At 11:51 the game was then canceled due to a supposed pop up shower. We soon got a call that Ringgold lost some players due to contact tracing. Coach Pettyjohn told Coach Dale that we would try to help out and see if we could possibly reschedule. Ringgold immediately made the executive decision and contacted our umpire association and told them the series was moved to the following week. There was no agreement in setting a date. The next morning, after meeting with admin and looking at the school schedule it was determined that there was no possibility of Trion being able to play the game the following week. Ringgold stated that they already called off umpires and they were all booked up because of high school playoff games, when this was found to be untrue it was switched to they all immediately booked up rec games for the remainder of the week. However, when hearing of the events that would transpire on Saturday, the umpires reached out and said they were told on Monday, May 3rd that the series was moved to the following week and they were never contacted again. They went as far to say that they were all three available both Friday and Saturday.
Tuesday May 4th This date was a true rain out date, but they still stated that umpires from our association were not available for the remainder of the week. This was the time when Trion contacted the Rome Association and filled the need for certified umpires on the next available date.
Wednesday May 5th field not ready according to Ringgold.
Thursday May 6th We were told that the Ringgold administration would not give permission for the their team to play using certified umpires outside of our NGAC league umpires. We believe this is an absurd position to take considering GHSA approved umpires would have been available according to our high school athletic director. This was a clear attempt to delay the game until Ringgold's quarantined players could return. Because a decision was not made by our NGAC director, it was put to a vote by the league. The league voted to play the game the next available day with GHSA certified umpires in a 6-2 decision. Thursday was a beautiful day for baseball and in all reality the series should have started on this date, and the same Rome Association umpires would have been available for game 3 on Friday.
Friday May 7th Ringgold wins first game 12-9 and uses two pitchers, the starter pitched 4 innings, making him unavailable for the following day's games scheduled for Saturday if necessary. Trion wins the second game 8-1, the pitcher that closed the first game also started the second game. He pitched at least four innings on the day, which means that Ringgold's best two pitchers would not be available for the scheduled game three on Saturday May 8th. Around 10pm at the earliest, we were informed that the Rome umpires had experienced a death in their association and would not be available for Saturday
May 8th Ringgold immediately once again made the executive decision to delay the game to the following week without any attempt to ask umpires. At approximately 9:30 am, certified umpires had been contacted and were ready to call the game should Ringgold had agreed to the original time 11:00am. Ringgold scheduled practice on Saturday at 11:00 so it was not as if some of the players were away from the field and couldn't make it. We even offered to push the game back to 1:30 at the latest because the umpires would not be available for a later than 1:30 pm start. Even though having almost a 4 hour notice in advance Ringgold stated that it was too short of a notice. When asked to short of notice for what seeming how their players were there, the field was lined and ready. Apparently it was to short of a notice to find a gate keeper. Once Ringgold was informed that the umpires latest start time was 1:30 they started saying they could either play at 3:00 or 5. This was not stated by Ringgold until after they learned the umpire's latest start time was 1:30 and that Trion's 8th grade dance night was that evening. Ringgold refused to play and should have to forfeit the game. Both teams were available and umpires were available, and not to mention umpires from our association were never contacted past Monday, May 3rd about umpiring any game that week. One umpire from our league had been directly contacted on Saturday and he said no one had told him there were umpires needed for the past week. An effort to contact umpires from our association was not made either by either Scott Gilbert or the Ringgold head coach for the purpose of delaying the series to give Ringgold an advantage. We feel confident that if an effort was made by the home team, umpires could have been scheduled and the games should have been played. Due to a series of scheduled events for the rest of the year, our baseball team will not be available to play the rest of the school year. Ringgold is offering to play on Thursday after their works to delay the game all last week as they know our guys are on an all-across Ga field trip and out of town with no practices between now and then. Whomever is calling the shots for Ringgold, what has been done is simply wrong and they should not be allowed to get away with this type of behavior.
We cannot in good faith play this week for two reasons. First off, the scheduled dates and available make-up dates last week should have been used to play the series no later than Thursday the sixth and Friday the seventh. We feel that Ringgold purposefully told Scott Gilbert not to schedule umpires for last week before any agreement could be reached in order to push back the series to get their quarantined players back. The second reason is because our 8th graders have a three day, overnight fieldtrip Monday the 10th through Wednesday the 12 th and an additional fieldtrip Friday the 14th. With no practice this week for 8th graders, we cannot play due to scheduled events. We feel that it is our responsibility to present the truth so that future manipulation of playable dates by the home team (by purposefully not scheduling umpires) in order to push back a game never happens again.