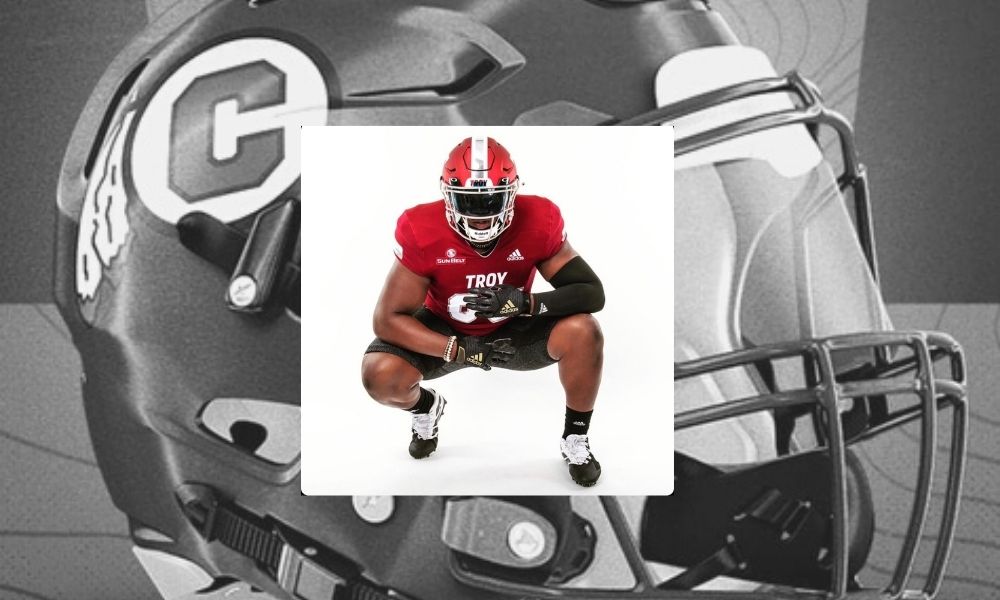 #HardWorkPaysOff This Saturday when the Troy Trojans take the field against Middle Tennessee Freshman Luis Medina will be in the starting lineup.

Luis Medina is listed as the #1 nose tackle in the depth chart for Troy University. Medina will wear jersey #95. He is listed as 6-1, 312 lbs.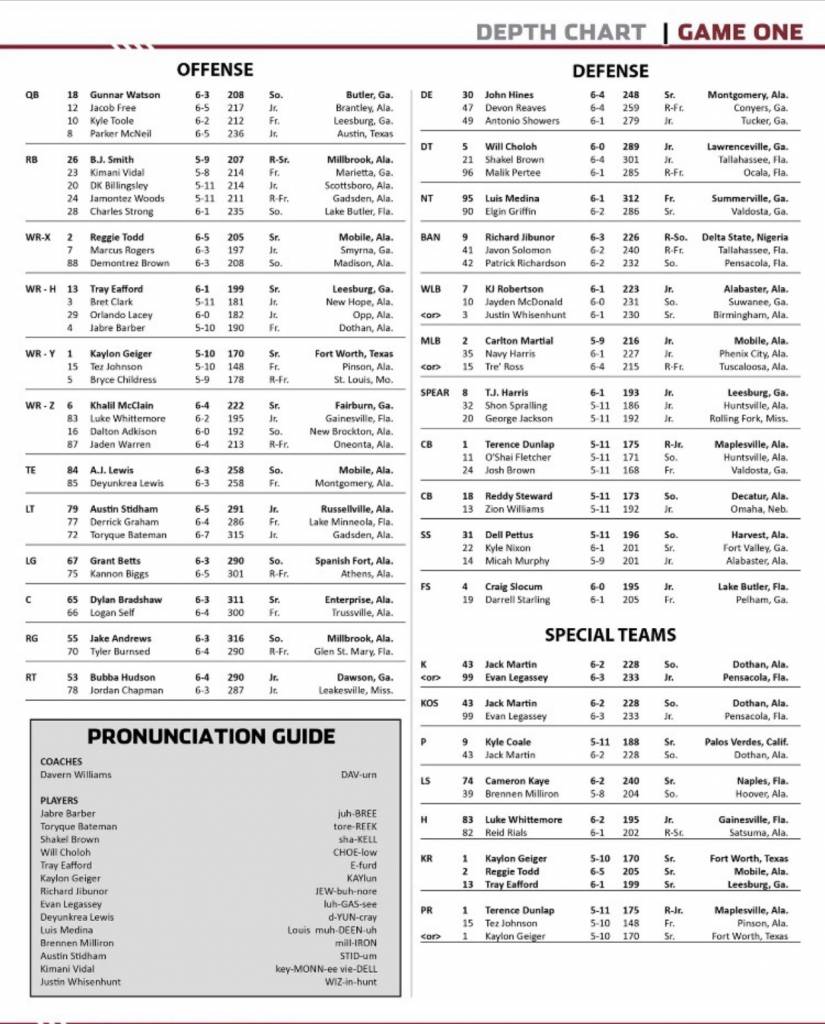 Troy's football season opener at Middle Tennessee next Saturday (Sept. 19) has been moved to an ESPN2 broadcast, the network announced Saturday afternoon. The network change from ESPNU will not affect the game time which will remain 3 p.m.
Troy's opening two games of the season will now be broadcast on one of the two premier ESPN networks with the Trojans' game at BYU on Sept. 26 set for an ESPN broadcast. The television network for Troy's remaining 10 games will be announced 12 days prior to each game.
Medina is a 2020 graduate of Chattooga High School.
Medina recorded 70 tackles (40 solo) (30 assist), eight tackles for loss and seven sacks his senior season.
Also as a senior at Chattooga High School Medina (285) earned his second GHSA wrestling state title becoming a back to back champion. Medina was a member of the Dual and Traditional State Championship Indian Wrestling team.
Troy University
2020 Football Schedule
Date Time At Opponent Location
Sep 19 (Sat) 3 p.m. Away Middle Tennessee Murfreesboro, Tenn. (Floyd Stadium)
Sep 26 (Sat) 9:15 p.m. Away BYU Provo, Utah (LaVell Edwards Stadium)
Oct 3 (Sat) TBA Away South Alabama Mobile, Ala. (Hancock Whitney Stadium)
Oct 10 (Sat) TBA Home Texas State Troy, Ala. (Veterans Memorial Stadium)
Oct 17 (Sat) 6 p.m. Home Eastern Kentucky Troy, Ala. (Veterans Memorial Stadium)
Oct 24 (Sat) 2:30 p.m. Home Georgia State Troy, Ala. (Veterans Memorial Stadium)
Oct 31 (Sat) TBA Away Arkansas State Jonesboro, Ark. (Centennial Bank Stadium)
Nov 7 (Sat) 2:30 p.m. Away Georgia Southern Statesboro, Ga. (Paulson Stadium)
Nov 14 (Sat) 2:30 p.m. Home Coastal Carolina Troy, Ala. (Veterans Memorial Stadium)
Nov 21 (Sat) 2:30 p.m. Home Middle Tennessee Troy, Ala. (Veterans Memorial Stadium)
Nov 28 (Sat) 1:30 p.m. Away Appalachian State Boone, N.C. (Kidd Brewer Stadium)
Dec 5 (Sat) 2:30 p.m. Home ULM Troy, Ala. (Veterans Memorial Stadium)
Dec 12 (Sat) TBA Home Sun Belt Conference Championship Game TBD