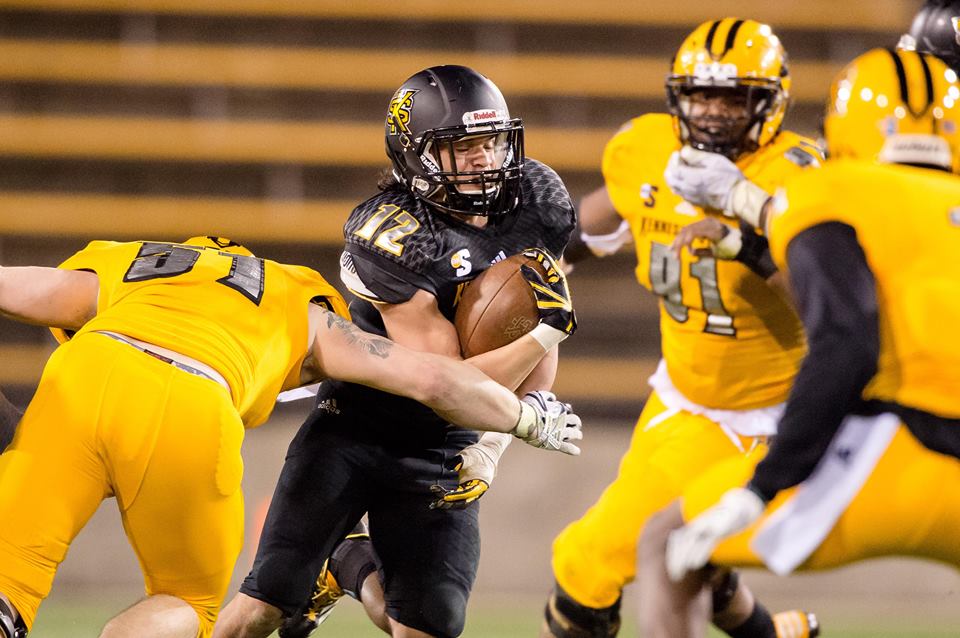 Chattooga High School alum Isaac Foster in his first touch as a Kennesaw State Owl recorded an almost 30 yard punt return in the Thursday night game against Georgia State.

Kennesaw State Head Coach Brian Bohannon told AllOnGeorgia, "Isaac has done a lot of good things for Kennesaw State Football. He was banged up for most of Spring so that limited him in the Spring Game but we are really looking forward to seeing what he is going to do this coming Fall."
Foster answered that with a first touch, 30-yard punt return.
Here's a video of Isaac Foster's punt return against Georgia State (FBS) last night. This is the first touch of Isaac's career at Kennesaw State. You can catch his game against Tennessee Tech next Thursday at 7:00 on ESPNU! We're so proud of Isaac and can't wait to see what his future holds! The way his teammates react at the end of the play says a lot about him. #TribePride #GiveThatManTheBall

Posted by Chattooga Indian Basketball on Friday, August 31, 2018
Isaac Foster finished his football career at Chattooga as the all time leading scorer in school history with 336 points. Foster, rolled up 16 rushing touchdowns with 137 carries and 1,362 yards his senior season for the Indians.