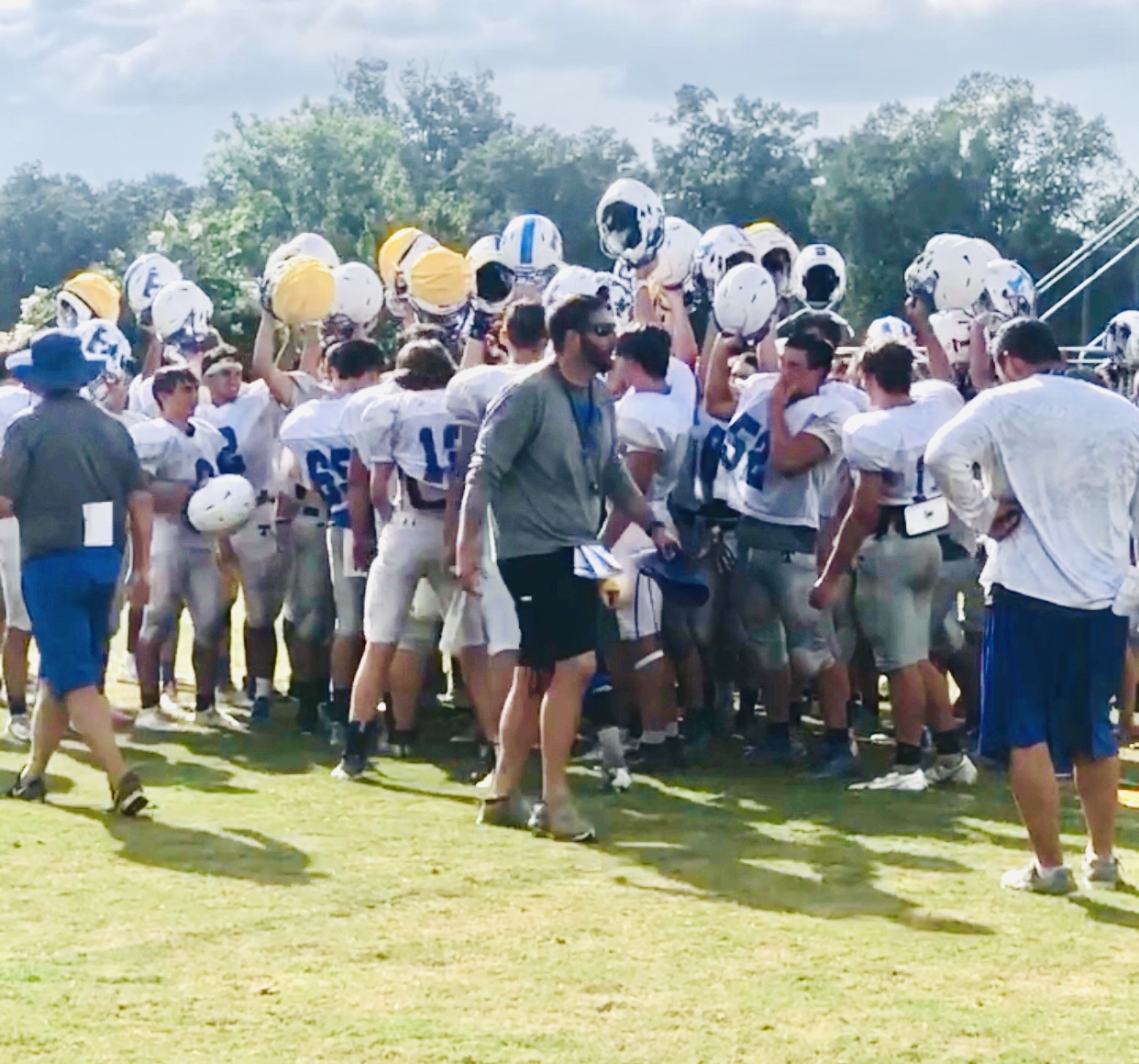 After what Coach Sean Patrick describes in one word as a "long" offseason, he and his Bulldogs are ready to take the field under the Friday night lights in Coosa. For three straight months the Trion Bulldogs have practiced. Due to Covid-19 there have been no 7-on-7s, no padded camps, no real scrimmages for the young team. But tonight at 7:30 the toe meets leather.
"I think that we've done about everything imaginable to try and get these kids ready to play. We've had zoom meetings, countless film sessions, practiced…a lot, intrasquad scrimmages. The kids have responded well, and have done a great job. They just need to play now," Coach Patrick said.
The keys to success tonight for the Bulldogs according to Patrick will be to, "run the ball and stop the run. Effectively spread the field offensively and make them defend the entire width of the field. Minimize mistakes and penalties. Don't turn the ball over and create turnovers."
For the Trion faithful, the offense will be different. Patrick's offense at Bleckley County averaged 30.9 points per game. He is planning a "completely new" offensive look for the football program to help create touchdowns and hopefully wins.
Trion players have been working hard since June to implement the new offense. "We're not where we want to be, but we're definitely heading in the right direction. I've also learned that our kids really love football. For them to show up everyday like they did under these crazy circumstances really shows their commitment and love for the game."
Trion is a young team, the Bulldogs graduated 18 seniors last year, nine on offense and nine on defense: "we're going to need some of those young kids to step up and fill leadership roles." The guys Patrick says he is looking to for leadership include Connor DeParlier, Logan Eller, Brody Brown, Zach Sharp, Blaydn Bowman, Jared Guinn, Brantley Willbanks, and Rob Brown.
Sophomore Logan Eller will get the start at quarterback.
Of course everyone donning Blue and White will be hopeful for a win against the Eagles, but Coach Patrick says one thing is more important than the win,  "I want our kids to have fun. They deserve that. If our kids go out and fly around and have fun playing this game we love then it'll be a successful night."
Patrick says all 62 Bulldogs will be traveling to Coosa.
Roster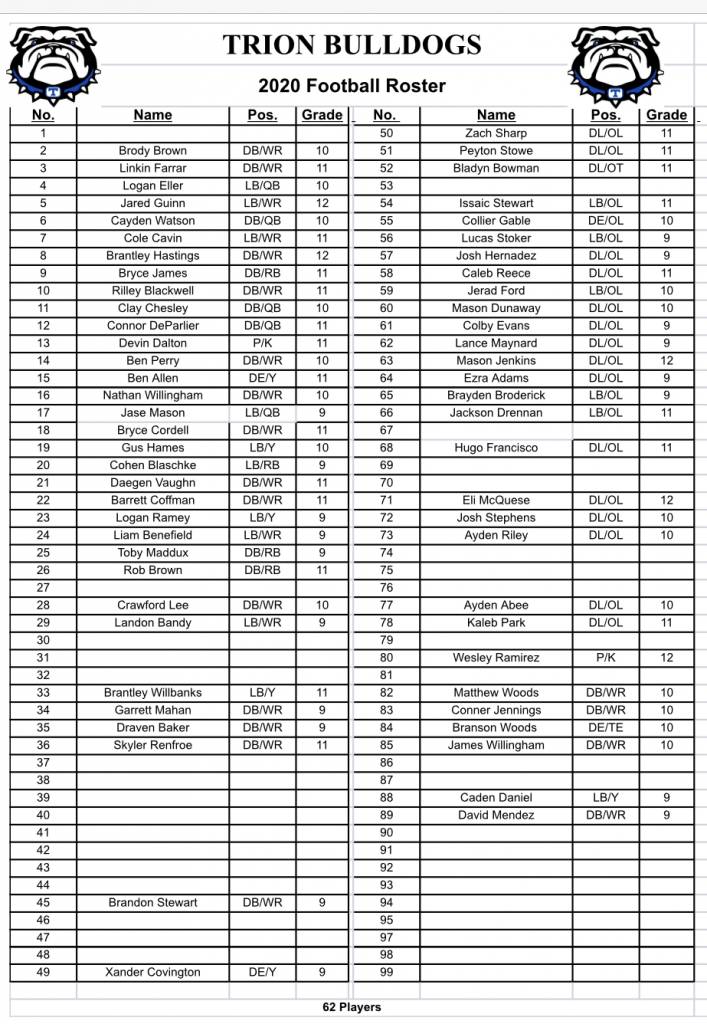 Coach Patrick will face Coosa's new Head Coach Joey Mathis. Trion won the matchup last season 26-14.
The Floyd County School System has mandated the wearing of masks at all athletic events. If you will need to wear a mask when you enter the stadium and any time you are leaving your seat. Guidelines from Coosa High School regarding the Football Game for September 11th. Please read before attending the game.