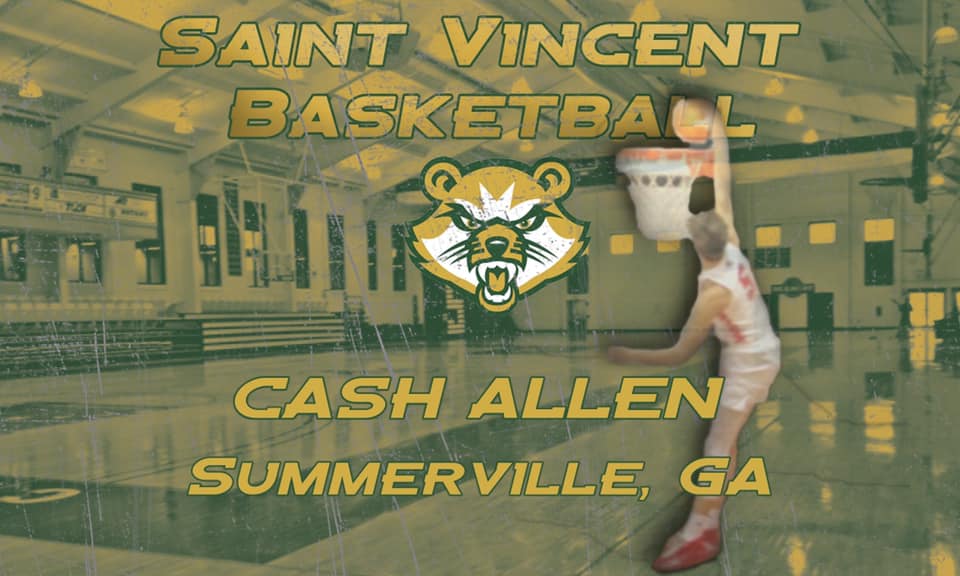 It has been a big week for Chattooga Senior Cash Allen. Friday night he completed 16 of 23 pass attempts and gained 242 yards with two touchdowns. In addition to being the Indians quarterback he also is the punter averaging 36 yards per punt.
Thursday he received his first college basketball scholarship offer. "After a great conversation with Coach Wise, I am blessed to pick up my first offer from Saint Vincent College," Allen said. Saint Vincent College is a private liberal arts college in Latrobe, Pennsylvania.
2019 Basketball highlights
The towering 6'7″, 82″ wingspan forward set a Chattooga record for blocks in a season and his 205 rebounds tied a CHS record for rebounds in a season. He was First Team All-Region.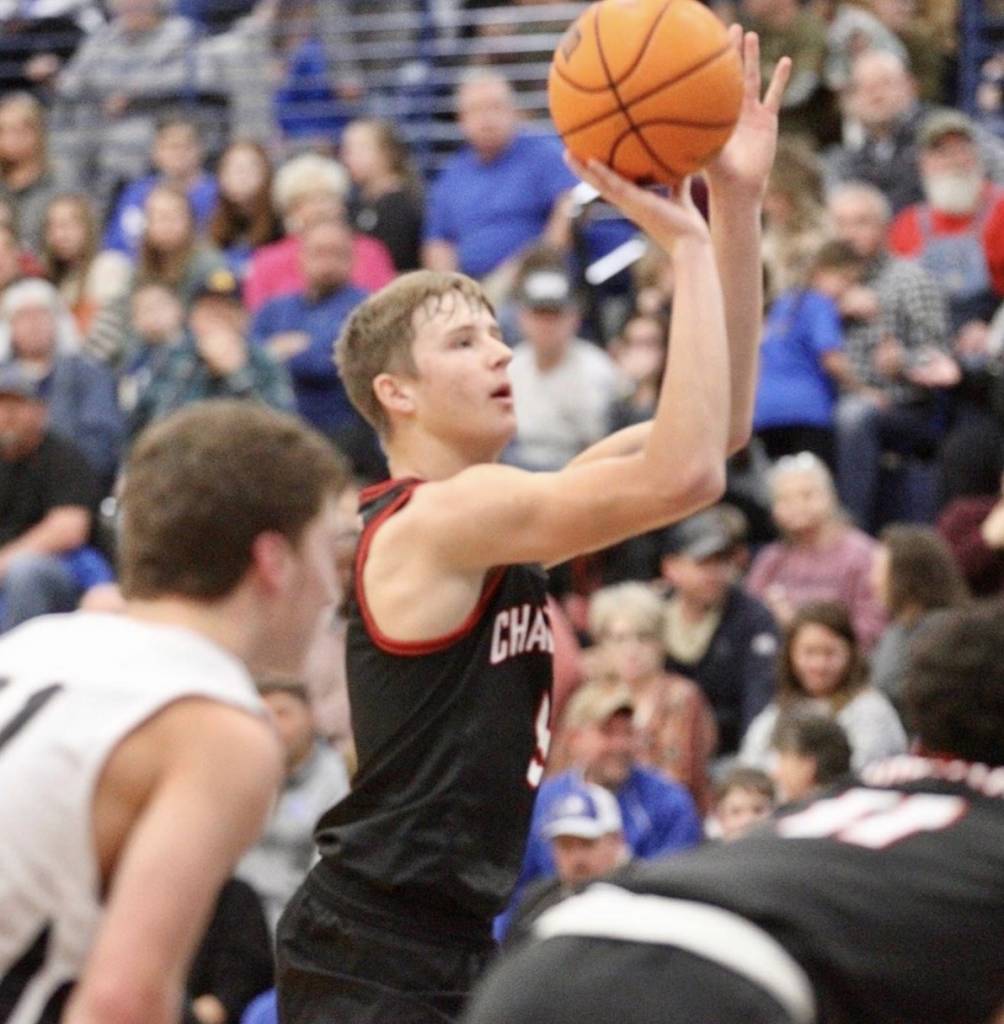 "Cash's size and athleticism were huge for us this past season, and he's grown even taller and put on about 25 pounds of muscle since that Final Four game. When other guys took time off during this pandemic, Cash took advantage of his extra time and worked even harder on preparing himself for his senior year. We're really excited to see what he's able to do this year in all of the sports he plays," Chattooga Basketball head coach Jared Groce said.
Cash Allen is a three sport athlete, playing baseball, basketball and football. So what sport does Allen prefer? "I'm looking for a school that would be best for me, I would love to play basketball but if football is the way to go I will," Allen told AllOnGeorgia.
Allen's goals for his senior seasons:
"For football my goal is to beat my Uncle Kip Allen's record on passing yards- basketball I plan to beat all records set by other post players and take us back deep into the playoffs-baseball I hope to get to step back on the pitchers mound for one more season."
"Cash has been a real joy to coach. You don't have many guys that come through with the kind of character that Cash has. He's very well-mannered and always seeks out opportunities to help others. With any random task that comes along, you don't have to ask Cash for help because he's either already asking you how he can help or just taking it upon himself to help. Cash is very outgoing and makes everything fun. We know he's going to be successful no matter where his road takes him. This is all just the beginning," Coach Groce said.
Tomorrow night Allen will lead his Indians onto the field at the Little Big Horn as they face Pickens County.