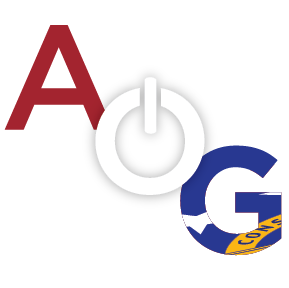 Berry College head women's basketball coach, Stephanie Dunn, has resigned her position to accept the head coaching job at Mount Paran Christian School in Kennesaw, Ga., effective May 31st.
Berry Athletic Director, Todd Brooks, announced the immediate hiring of current assistant men's basketball coach, Thomas Johnson, to take the reins of the women's program.
"It is with a heavy heart that I announce Coach Dunn's decision to resign her position as our head women's basketball coach in order to accept a position with Mount Paran Christian School," Brooks said. "I would like to thank her for her dedicated service over the past eight years. When it comes to a quality coach and person, Mount Paran's gain is certainly our loss. I know that this was a tough decision for Coach Dunn but I also know she will be successful in her new endeavor."
Dunn has served as the head coach of the Vikings since 2009 where she helped oversee the program's transition to NCAA Division III. During her career, Dunn has coached 14 All-SAA honorees, a CoSIDA Academic All-American, 28 SAA Academic Honor Roll selections, a two-time D3hoops.com All-Region honoree and has a career record of 99-105.
Dunn will return to coaching at the high school level where she served for seven years as head coach of St. Pius X High School prior to Berry. She compiled a 170-34 record at St. Pius X and led her teams to state championships in 2004, 2006 and 2007. Dunn also earned Georgia High School Coach of the Year accolades in each of her title-winning seasons and was named Region Coach of the Year in 2003, 2004, 2006 and 2007. She also claimed Metro Atlanta Coach of the Year honors in 2007.
"I am so grateful to Dr. Stephen Briggs, Dean Debbie Heida and Todd Brooks for the opportunity to serve as the women's basketball coach at Berry College for the past eight seasons," Dunn said. "I would like to thank the Berry College and Rome communities for the way each embraced my family. We have grown tremendously and enjoyed every minute of being a part of the Berry family. We are saddened to leave, but excited to join such a wonderful community at Mount Paran."
Dunn holds a bachelor's degree in consumer journalism from the University of Georgia, where she was a member of the 1995 team that advanced to the NCAA Final Four. She completed her master's degree in education and teaching at Liberty University.
Johnson has served as the assistant men's basketball coach since 2013 where he has helped the Vikings earn nine All-SAA and SAA Academic Honor Roll selections including a league Newcomer-of-the-Year in his first season. Prior to Berry, he spent four years as the assistant at NCAA Division I East Tennessee State University where he oversaw player development, recruiting and worked closely with the Senior Athletic Director for Academics.
"To have an individual as qualified as Coach Johnson already on our staff is a testament to the commitment we have made here at Berry in regards to athletics," Brooks said. "Coach Johnson has a tremendous coaching background that will prove beneficial in helping our women's basketball program grow. Coach Dunn is leaving us with big shoes to fill but I know that Coach Johnson will be successful in doing just that."
Also having coached at Samford University, Middle Tennessee State University and the University of Alabama at Birmingham, Johnson will be accepting a head coaching job at the collegiate level for the first time in his career. He also has an extensive high school coaching history of more than 20 years where he compiled a 403-227 record including four Coach-of-the-Year honors.
"I want to thank Dr. Briggs, Dean Debbie Heida and Todd Brooks for the opportunity that they have presented for me. I'm tremendously honored and blessed to be in this position," Johnson said. "It has been a while since I've had an opportunity to be a head coach and I want to continue on the positive things that Coach Dunn and her staff have been able to do. I'm excited to get to work."
Johnson played college basketball at the University of Montevallo and graduated with a Bachelor of Science degree in physical education.