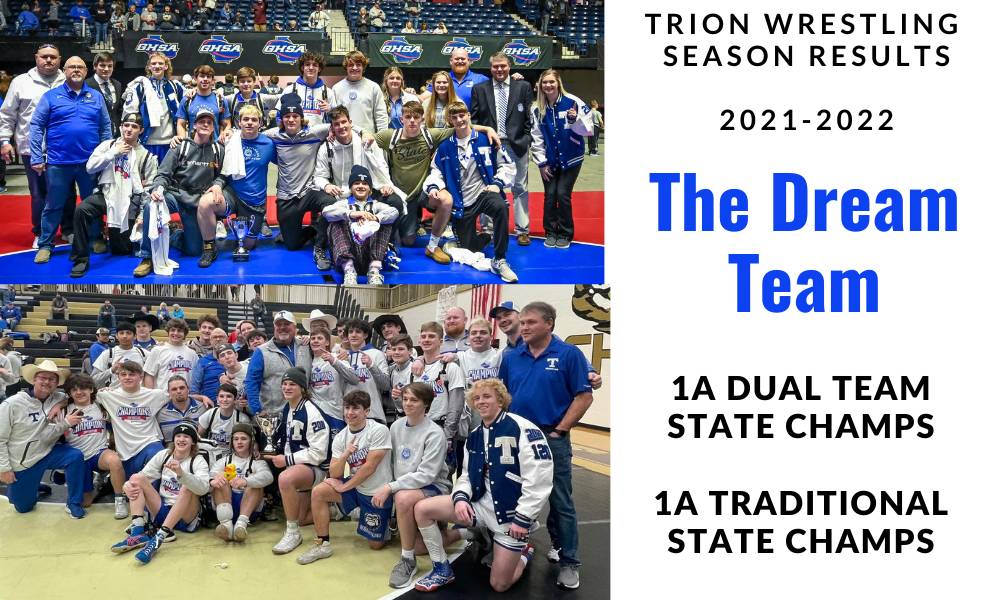 Trion Wrestling capped off it's Dream Team Season by adding another State Championship this weekend in Macon. The Bulldogs had already claimed the Dual State title back in January and added the 2022 GHSA Traditional Wrestling State Championship.
Trion's "Dream Team '22" certainly lived up to the hype winning the GHSA Dual Team and the GHSA Traditional Team Championships.
The team also had a record 12 individual wrestlers place in the state tournament with two of them winning the Individual State title.
106-Jason Jenkins 3rd
113-Daegan Vaughn 3rd
120-Seth Huskins 3rd
126-Crawford Lee 3rd
132-Andrew"Texas"Jones Injury
138-Bryce James 3rd
145-Gus Hames 4th
152-Connor DeParlier Medical
160-Toby Maddux Champion
170-Cohen Blaschke 4th
182-Bladyn Bowman 2nd
195-Logan Eller 2nd
220-Brantley Willbanks Champion
285-Zach Sharp 4th
During the season Trion Wrestling compiled a 39-1 Dual record.