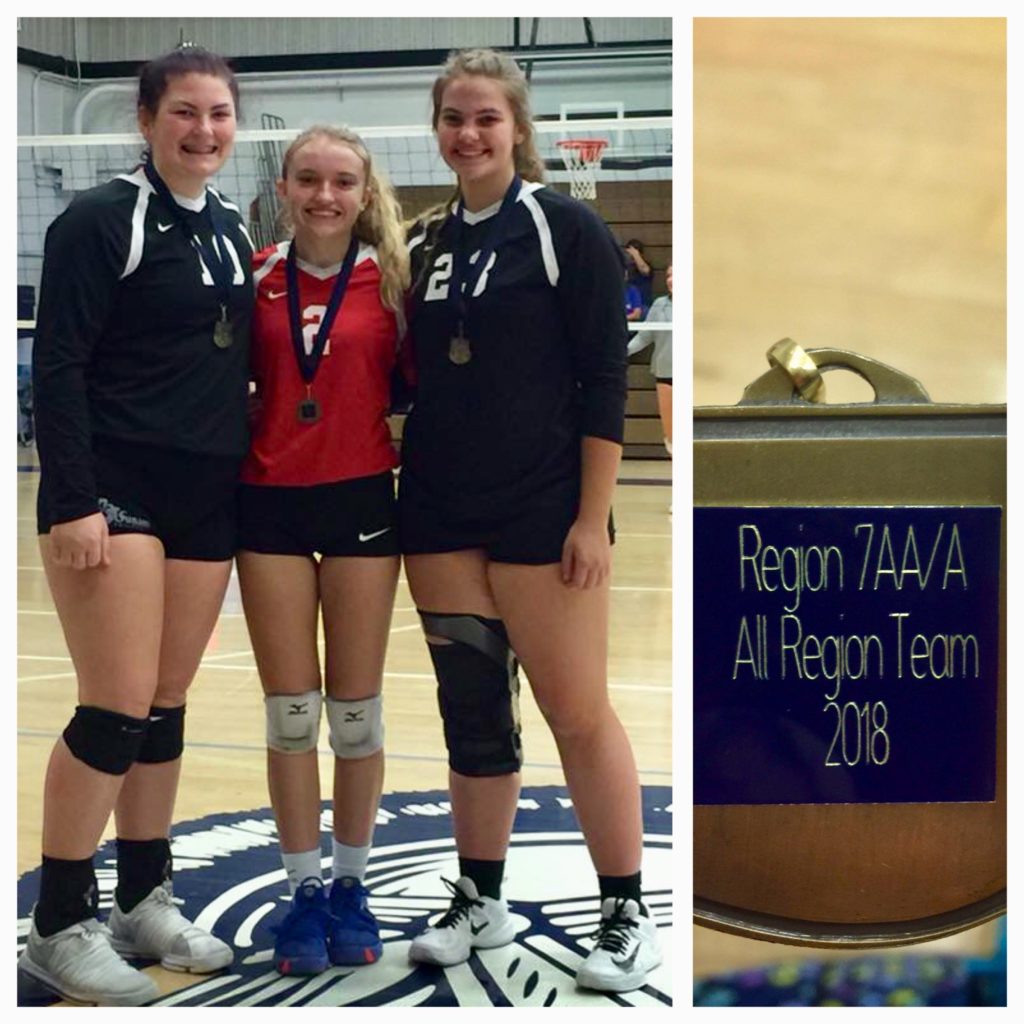 Three Chattooga Volleyball players were selected to the 2018 All Region Team: Emily DeBerry, Annie Morgan McGraw and JameyBeth Childers.
Emily DeBerry has 43 aces, 24 kills, 493 receptions, 105 assists, 377 digs for the season. DeBerry is 4th is assists, 7th in aces and 1st in digs in the region.
Annie Morgan McGraw has 73 aces, 134 kills, 384 receptions, 2 blocks, 172 assists, 205 digs. McGraw 4th in kills, 3rd in assists, 1st in aces and 3rd in digs in the region.
JameyBeth Childers has 53 aces, 99 kills, 40 receptions, 13 blocks, 13 assists and 60 digs. Childers is 6th in kills, 4th in aces and 8th in blocks in the region.
The Indians will play Pepperell next Saturday for the first round of GHSA State. "It's either at Coosa or at Elite Scholars Academy," Chattooga Volleyball Coach Kate Williamson said, "there is some confusion as to where it's played between refs and coaches."
"I think we have a good match up for the first round and a chance to really leave an impact," Williamson said.