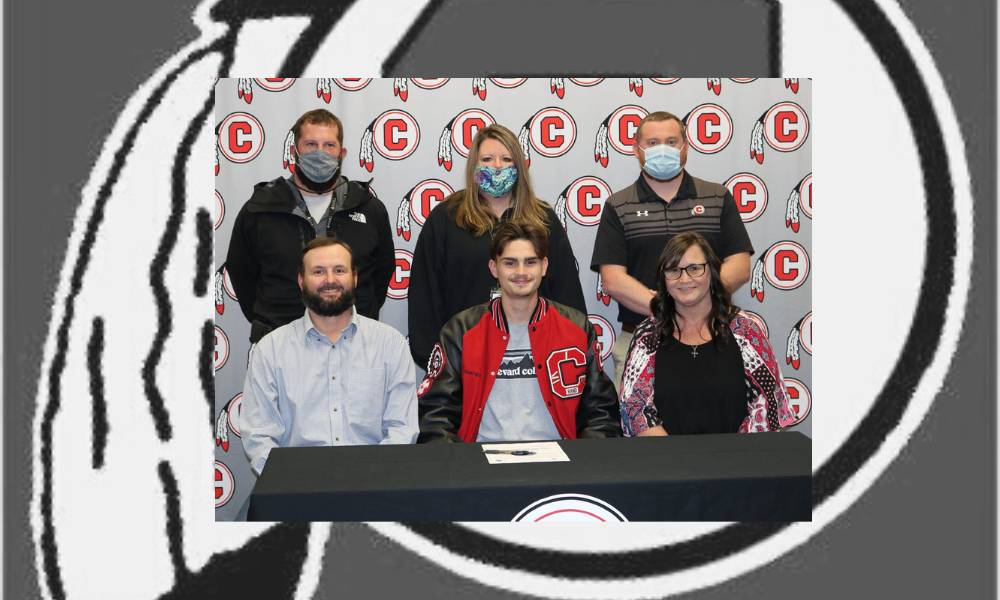 Chattooga High School Soccer recently held signings for players who will continue their education and soccer careers at the next level.


Jared Davenport, winger and striker, signed with Brevard College (NCAA D3). In addition to signing for soccer the track team is talking with him about being a distance runner for them, he might be a multi-sport collegiate athlete according to Coach Windom. He received multiple offers including Waren Wilson College (D3) and Tocoa Falls (NCCAA), but selected Brevard as the best fit for his goals.
Chattooga Soccer Coach Ben Windom recalls, "when I first got to Chattooga I was hitting the halls pretty hard trying to build the roster up. I heard from several people about how great a kid Jared was and that he was looking for a sport to play. He was a 10th grader that had never played soccer so I was blunt with him, and I told him that he might get on the field regularly as a junior and maybe start as a senior. After a match or two he told me he wanted to play college soccer, and my experience up to that point had been that college soccer was out of the question for anyone that started a career so late."
"Honestly, I didn't consider it a legitimate possibility, but Jared brought it up again and again. Long story short I told him the only way any college coach would ever show interest in him would be if he played travel ball. He got lined up with a lower tier travel team in Armuchee as a 10th grader and after that team folded up he made a very competitive roster with Arsenal in Rome. His skill developed rapidly, and some colleges started showing interest. Jared's story is truly one of unyielding ambition and perseverance. I am not sure I will ever see another male player pull off what he has accomplished," Windom said.
"I'm very excited about continuing to the next level because it's always been a dream of mine," Davenport told AllOnGeorgia.
To prepare for college level ball, he says he will be playing a lot. "I've joined an indoor league and will be playing this month in that and then I will be playing for the school as well as training with some of the better players from our region like Coosa high and Model high to just get better."
Davenport plans on majoring in business or mathematics. "I chose Brevard because it will get the most playing time as well as be up against the most competition from the school that have offered me. As well as have access to state of the art brand new facilities and a good education."
On the Boys Soccer Program
"I can't say that we have truly turned the corner with the boys yet but, after a herculean effort we have stabilized the roster and cut out the mercy rules. We have found a great deal of success at getting some players to the next level. On any year our top five players are going to be competitive with anyone, but the rest of the team will mostly be unexperienced making it a struggle to win. At this point we just want to teach our young men that there is an individual scoreboard for each of them, and that the scoreboard on the field will hopefully fix itself in time," Coach Windom said.
Brevard College is a small liberal arts college in Brevard, North Carolina.